Chief of Pediatric Cardiology - Wolfson Children's Hospital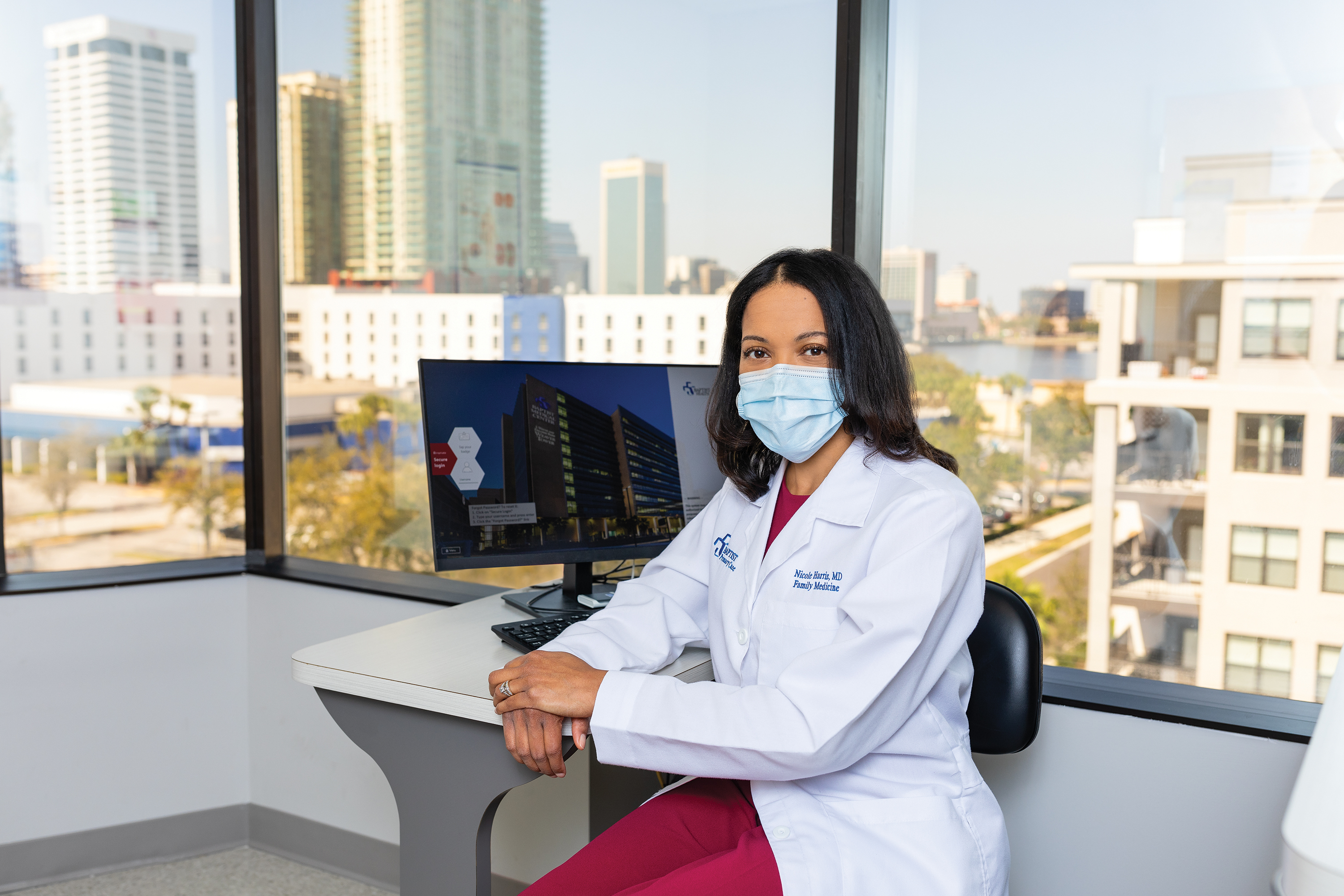 One of the nation's leading children's hospitals is seeking a Chief of Pediatric Cardiology to join the dynamic and distinguished multi-disciplinary team of physicians at Wolfson Children's Hospital. This position offers the successful candidate an exceptional opportunity to lead the expansion into a new clinical space; enhanced collaboration with UPMC pediatric heart surgeons as a continuation of our 25-plus-year commitment to enhance and expand access to our expert pediatric cardiology care.
Organizational Appeal and Excellence
Recognized year after year as one of America's Best Children's Hospitals by U.S. News & World Report, Wolfson Children's Hospital of Jacksonville brings world-class pediatric care close to home for Florida, Georgia and Alabama families.
Wolfson Children's C. Herman and Mary Virginia Terry Heart Institute is a world-class, high-tech pediatric cardiovascular program with a child- and family-centered environment and a personal touch. As the only full-service tertiary hospital for children in the region, Wolfson Children's provides care for the full spectrum of pediatric conditions — ranging from the most common to the rare and medically complex — in a family-centered environment designed around children's unique needs.
Wolfson Children's Hospital is a member of the UPMC Children's Hospital of Pittsburgh's Heart Institute network. The collaboration with UPMC is designed to enhance and expand specialized care for children in the North Florida/South Georgia region, as well as the entire Southeastern United States.
Position Aspects – The Opportunity to Lead
This position offers the successful candidate an exceptional opportunity to lead a robust clinical practice with the region's top-ranked and most well-established group in one of the nation's most sought after destinations.
The Chief of Pediatric Cardiology will serve as clinical leader and will ensure optimal patient care and quality outcomes working in conjunction with clinical leadership across other health disciplines as well as physician and administrative leaders representing the hospital, physician practice and health system at large.
The Chief is responsible for managing, directing, and evaluating practices specific to departmental standards of care to support and develop the provision of patient diagnostic services and quality care.
The successful candidate is responsible for and will have demonstrated success with quality management, communication, technology and business aspects.
Baptist Health is an equal opportunity employer who recognizes the value of a diverse faculty.
Administrative Responsibilities
Provide leadership as the Chief of the Pediatric Cardiology Department.
Works to develop strategic initiatives with regard to expanding the cardiology network.
Assist with marketing and program promotion.
Assess new and developing technologies in the field.
Maintain and develop industry relationships relevant to Pediatric Cardiology.
Develop action plans for physician involvement and achievement of expectations.
World Famous Quality of Life
Northeast Florida serves as home to some of the Sunshine State's best cost of living and the nation's most sought after quality of life, bolstered by no state income tax
Thank you!
One of our associates will be in contact with you soon.
About Baptist Health
Chosen as the area's "Most Preferred" healthcare provider every year since 1990 according to the annual National Research Corporation study of Jacksonville area residents, Baptist Health ranks highest in the categories of Best Doctors, Best Nurses, Best Quality and Best Reputation.
Most Comprehensive
Our comprehensive care includes five Magnet-designated hospitals and more than 60 primary care and specialty physician offices, as well as home health care, rehabilitation services, behavioral health, Spiritual Care, occupational health and urgent care.
Technologically Advanced
Baptist Health is nationally recognized for the use of clinical information technology to improve quality, safety and timeliness of patient care. All five hospitals are fully digital and our entire system is on the leading edge of creating a private integrated health information network allowing for coordination of care across the entire continuum.