Geriatric Nurse Practitioner - Baptist AgeWell Center for Senior Health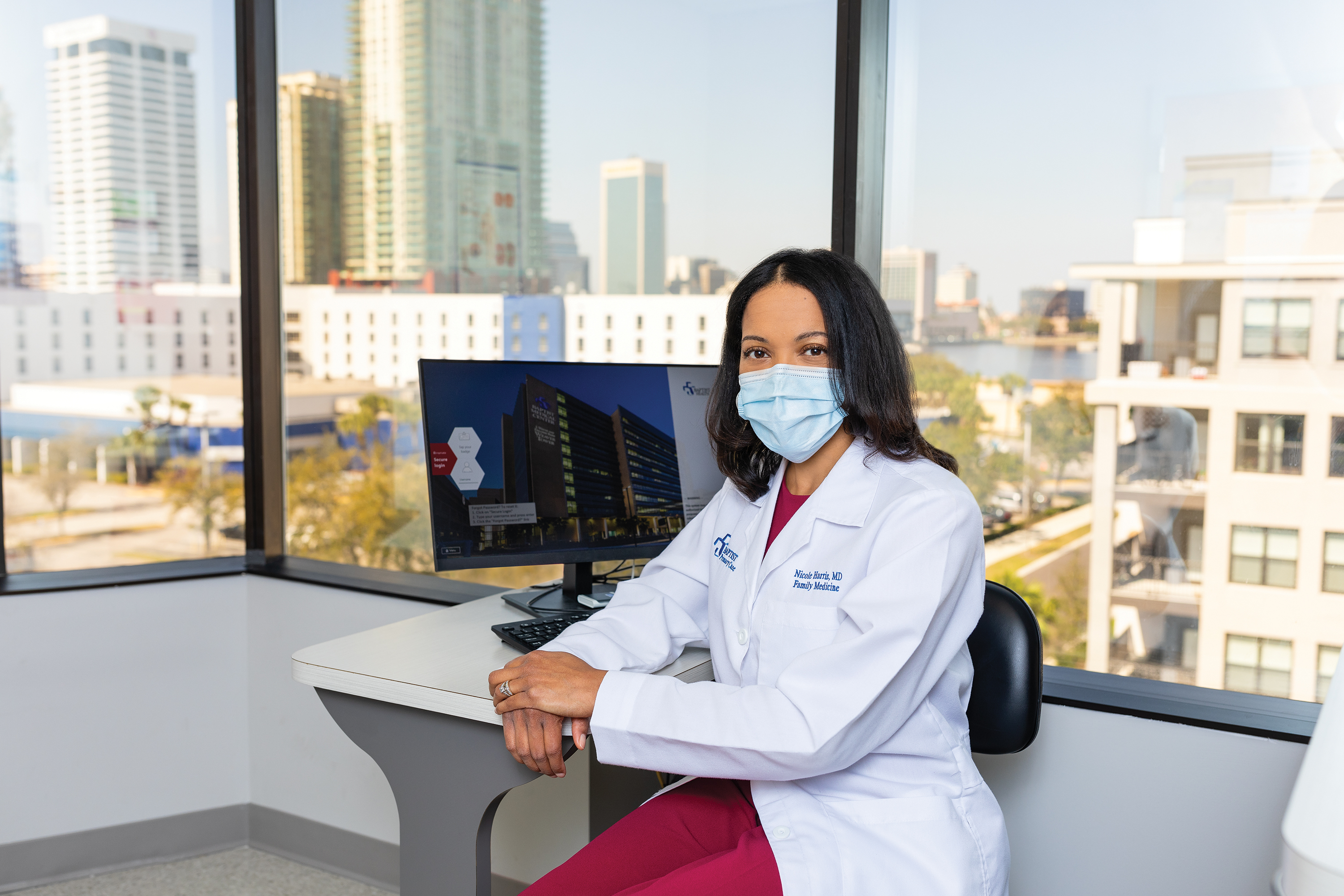 Baptist Health, AgeWell is seeking a Nurse Practitioner to join a rapidly growing, innovative senior health practice. The AgeWell Center for Senior Health was formed in October 2012 and is the only comprehensive, interdisciplinary geriatric program in Northeast Florida. This is a full time, outpatient position with minimal call responsibilities shared with our primary care provider group.
Qualifications
Serving a geriatric population and other high-risk adults
Knowledge and experience with geriatric syndromes including Dementia
Primary care in the home for frail seniors integrated within the AgeWell Center interdisciplinary care team
Transitions of care service for high risk acute care discharges
Geriatric certification preferred
Palliative care certification preferred
Minimum one year experience in a patient care role including a geriatric population.
Must have valid Florida driver's license and evidence of insurance
Ability to work independently, as well as within a team care model
Ability to collaborate effectively within an interdisciplinary team model of care
Passion for a geriatric population
Active/Unrestricted license
About Us:
Baptist AgeWell Center for Senior Health is a specialized outpatient center and primary care team focused on promoting healthy aging for older adults with complex needs. The center is designed to serve patients 65 years of age and up, offering extended services for those who have experienced an unexplained decline in health and/or have had two or more hospital visits in the past twelve months. We offer a comprehensive approach that looks at the whole person – and it all starts with your personalized geriatric assessment.
Founded in 1955, Baptist Health serves families throughout the region with high-quality, comprehensive care for every stage of life. Currently ranked as the "most preferred" health care provider in the Jacksonville area, Baptist Health is deeply honored to serve the community through a growing circle of care that includes five nationally accredited hospitals (including the region's only children's hospital) plus more than 200 primary care and specialty physician practices, children's specialty clinics, home health care, behavioral health, occupational health, pharmacies, rehabilitation services and urgent care.
Consistently rated Jacksonville's "Most Preferred Healthcare Provider" by consumers in the annual National Research Corporation survey, Baptist recently was named one of the 100 Best Places to Work in Healthcare in the U.S. by Modern Healthcare.
World Famous Quality of Life
Northeast Florida is alive with over 1,100 miles of beaches and waterways, 80,000 acres of parks and trails, a strong and prosperous economy, professional sports teams, championship tennis clubs, renowned golf courses, diverse heritage and vast cultural experiences. The area serves as home to some of the Sunshine State's best cost of living and the nation's most sought after quality of life, combining old southern charm with modern Florida flair. Immediately within reach are world famous destinations, attractions, theme parks, entertainment and recreation for individuals and families of all ages.
Recently ranked by Forbes Magazine as the second most desirable city for relocation in the United States, Jacksonville is a modern and vibrant destination surrounded by the very best that Florida has to offer. Equal parts relaxation and adventure, the region was recently chosen as one of Expedia's "Top 20 Supercool U.S. Cities".
Thank you!
One of our associates will be in contact with you soon.
About Baptist Health
Chosen as the area's "Most Preferred" healthcare provider every year since 1990 according to the annual National Research Corporation study of Jacksonville area residents, Baptist Health ranks highest in the categories of Best Doctors, Best Nurses, Best Quality and Best Reputation.
Most Comprehensive
Our comprehensive care includes five Magnet-designated hospitals and more than 60 primary care and specialty physician offices, as well as home health care, rehabilitation services, behavioral health, Spiritual Care, occupational health and urgent care.
Technologically Advanced
Baptist Health is nationally recognized for the use of clinical information technology to improve quality, safety and timeliness of patient care. All five hospitals are fully digital and our entire system is on the leading edge of creating a private integrated health information network allowing for coordination of care across the entire continuum.