Geriatric Physician - Baptist AgeWell Center for Senior Health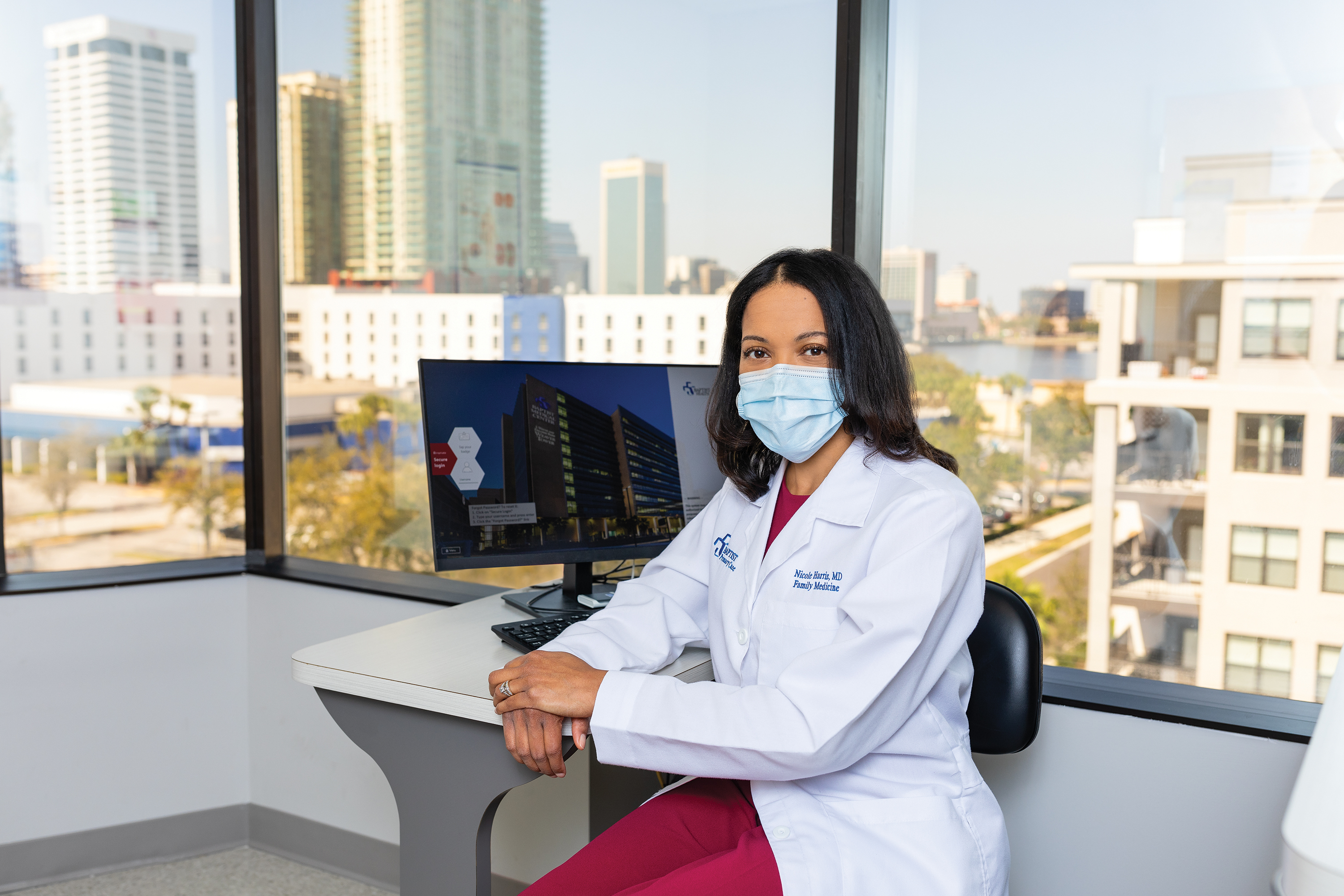 The AgeWell Center for Health is seeking a Geriatrician to join a rapidly expanding, innovative practice. AgeWell was formed in October 2012 and is the premier interdisciplinary geriatric program in Northeast Florida.
Our physicians are passionate about caring for our senior community through shaping our comprehensive programs and Level 3 Certified Patient Centered Medical Home. We are considering Family Medicine or Internal Medicine trained physicians with a strong background in serving the senior population.
AgeWell Benefits:
Competitive salary and benefits
Full-time, outpatient position
Minimal call responsibilities and no weekends
What You Can Expect:
Must be able and willing to lead an Interdisciplinary Team model with support of behavioral health, social work, pharmacy, nutrition, care coordination and rehab resources, plus integrating patient/care-givers into the care team in support of exemplary patient outcomes and synergy among the components
Maintenance of patient well-being and independent functioning
Ability to spend sufficient time caring for patients in the most appropriate venue: office, via telemedicine, and in the home
Work with an Advance Practice Provider to optimize time spent with patients
Advance Care Planning
Attention to Medicare Advantage/ACO quality outcome requirements
Inspires patient engagement and patient activation
Sensitivity to read and react appropriately to verbal and non-verbal cues
Excellent bed-side manner that puts patients, care givers and family at ease
Ability to communicate patiently with patient, care givers, and family, as well as with Interdisciplinary Team members to achieve optimal patient outcomes
Empathy toward the human condition and human behavior
High level of attention to patient satisfaction

What You Will Need:

MD or DO
Board Eligible/Certified
Active/Unrestricted Florida medical license

Who We Are

Baptist Senior Service is affiliated with Baptist Health, Northeast Florida's "Most Preferred" provider since 1990 ranking highest in the categories of Best Doctors, Best Quality and Best Reputation. Baptist Health specialty physicians enjoy the ability to build thriving and robust practices as part of the largest physician network in the region, including more than 250 primary care providers at the core of the health system. With five nationally-recognized hospitals and physician teams providing care across the spectrum of inpatient and outpatient services, Baptist Health offers physicians the opportunity for exceptional careers backed by renowned reputation, outstanding infrastructure and a patient-centered culture at the heart of our mission.
Thank you!
One of our associates will be in contact with you soon.
About Baptist Health
Chosen as the area's "Most Preferred" healthcare provider every year since 1990 according to the annual National Research Corporation study of Jacksonville area residents, Baptist Health ranks highest in the categories of Best Doctors, Best Nurses, Best Quality and Best Reputation.
Most Comprehensive
Our comprehensive care includes five Magnet-designated hospitals and more than 60 primary care and specialty physician offices, as well as home health care, rehabilitation services, behavioral health, Spiritual Care, occupational health and urgent care.
Technologically Advanced
Baptist Health is nationally recognized for the use of clinical information technology to improve quality, safety and timeliness of patient care. All five hospitals are fully digital and our entire system is on the leading edge of creating a private integrated health information network allowing for coordination of care across the entire continuum.