Medical Director of Electrophysiology - Baptist Heart Specialists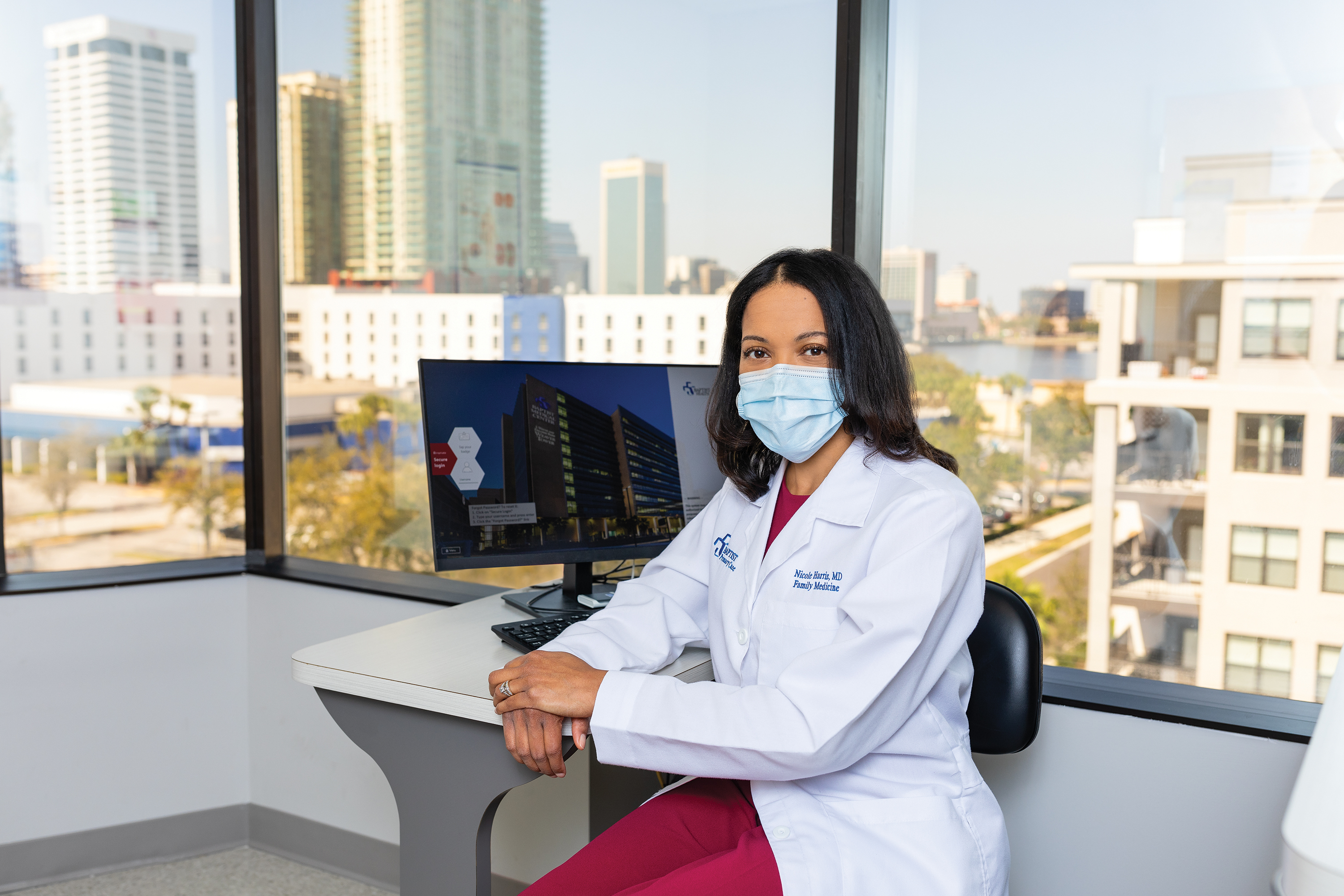 Northeast Florida's renowned leader in cardiovascular care is recruiting a full time Medical Director of Electrophysiology to join the dynamic and distinguished multi-disciplinary team of physicians at Baptist Heart Specialists. This position offers the successful candidate an exceptional opportunity to lead the EP clinical practice for Northeast Florida's #1 ranked heart program.
Organizational Appeal and Excellence
Baptist Heart Specialists and Baptist Health are the region leaders in heart care with an unmatched level of multidisciplinary services, expertise and a top-ranked, comprehensive program backed by award-winning facilities and the region's only freestanding, dedicated heart hospital.
Backed 24/7 by four magnet-designated hospitals and accredited chest pain centers, the Baptist Health network features award-winning community hospital capabilities and comprehensive tertiary services including the only dedicated heart hospital in Northeast Florida
The Baptist Heart Hospital serves as the centerpiece of our top-ranked program which also includes dedicated clinics for anticoagulation, heart failure and valve disease, an accomplished clinical research program, comprehensive cardiac and pulmonary rehabilitation and advanced cardiac imaging across 8 locations
The Baptist Heart team is comprised of nearly 40 board certified physicians across eight locations spanning four counties and providing the full spectrum of diagnostic, invasive and interventional cardiology, peripheral vascular, comprehensive electrophysiology and structural heart care
The Baptist Health physician network is the largest and most comprehensive in the region with more than 300 outpatient and inpatient primary care physicians at its core.
Baptist Health specialists enjoy the opportunity to build robust clinical practices in a culture of collaboration and quality across the care team.
Baptist Health is a financially and structurally strong organization
Position Aspects – The Opportunity to Lead
The Medical Director of Electrophysiology will serve as clinical leader of the electrophysiology service line and will ensure optimal patient care and quality outcomes working in conjunction with clinical leadership across other health disciplines as well as physician and administrative leaders representing the hospital, physician practice and health system at large.
The Medical Director is responsible for managing, directing, and evaluating practices specific to departmental standards of care to support and develop the provision of patient diagnostic services and quality care.
The successful candidate is responsible for and will have demonstrated success with quality management, communication, technology and business aspects.
World Famous Quality of Life
Northeast Florida serves as home to some of the Sunshine State's best cost of living and the nation's most sought after quality of life, bolstered by no state income tax
Recently ranked by Time Magazine as the second most Up-and-Coming Cities
The area is alive with over 1,100 miles of beaches and waterways, 80,000 acres of parks and trails, a strong and prosperous economy, multiple professional sports teams, championship tennis clubs, renowned golf courses and diverse cultural experiences including world-class art and museums
Immediately within reach are world famous destinations, attractions, theme parks, entertainment and recreation for individuals and families of all ages
Thank you!
One of our associates will be in contact with you soon.
About Baptist Health
Chosen as the area's "Most Preferred" healthcare provider every year since 1990 according to the annual National Research Corporation study of Jacksonville area residents, Baptist Health ranks highest in the categories of Best Doctors, Best Nurses, Best Quality and Best Reputation.
Most Comprehensive
Our comprehensive care includes five Magnet-designated hospitals and more than 60 primary care and specialty physician offices, as well as home health care, rehabilitation services, behavioral health, Spiritual Care, occupational health and urgent care.
Technologically Advanced
Baptist Health is nationally recognized for the use of clinical information technology to improve quality, safety and timeliness of patient care. All five hospitals are fully digital and our entire system is on the leading edge of creating a private integrated health information network allowing for coordination of care across the entire continuum.