Neurocritical Care Nurse Practitioner or Physician Assistant - Lyerly Neurosurgery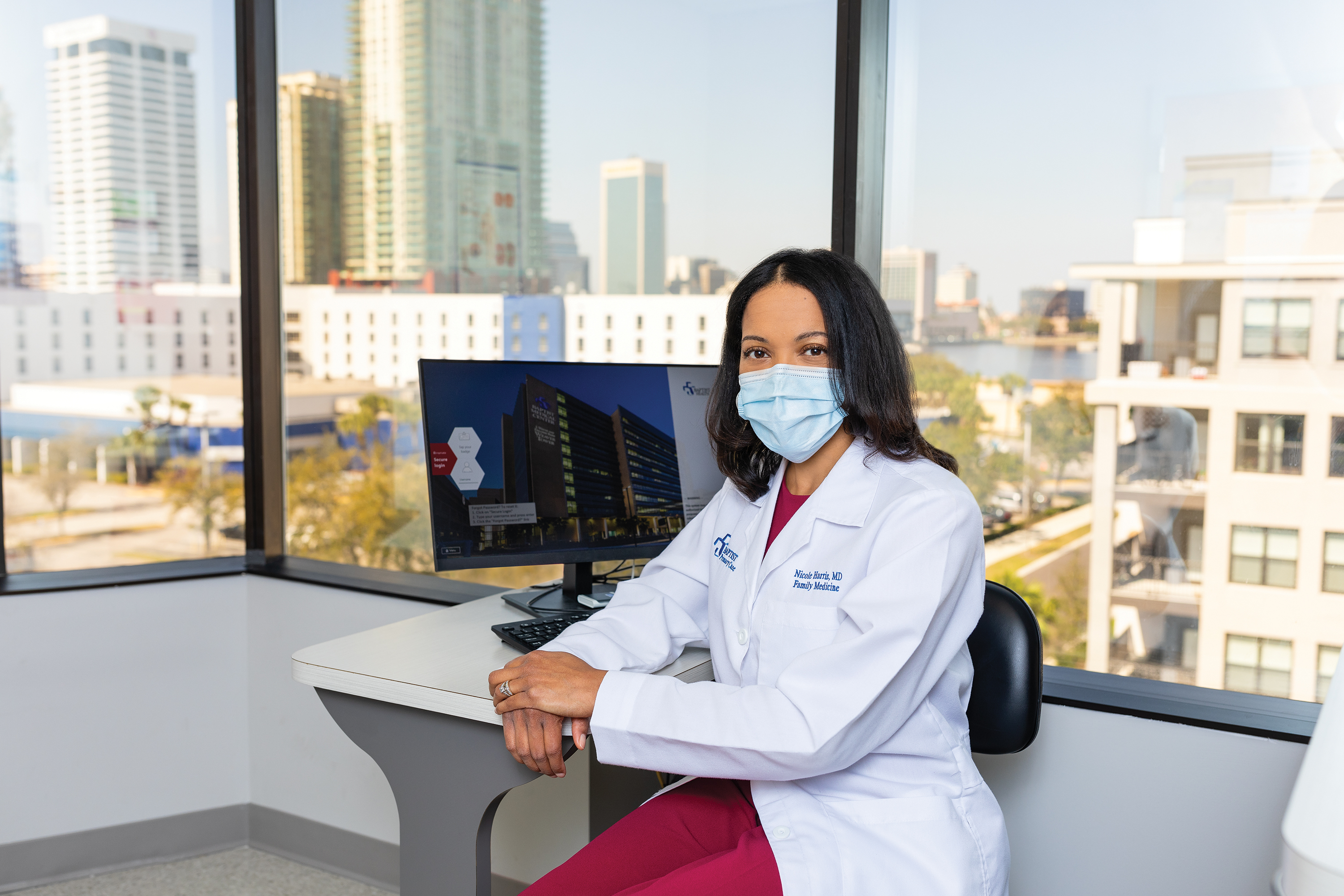 The Neuro Critical Care team at Baptist Health is seeking a Nurse Practitioner (NP) or Physician Assistant (PA) who can assistant the multidisciplinary care team in the neuro critical care unit. This individual will provide evidence based specialty health services including assessment, treatment and education under physician direction.
The inpatient neurology program at Baptist Medical Center Jacksonville has recently expanded with four floors of the newest patient care tower that is dedicated to the care of neurologic patients including: a neurosurgical operative suite with both intraoperative MRI and CT capabilities, a neuro-interventional lab, a dedicated 24 bed Neuro ICU, and 48 nursing care beds for stroke and other medical and surgical neurological conditions.
The Neurointensive Care Unit is dedicated solely to providing care for patients with neurological and neurosurgical issues, such as:
Acute Stroke, Brain Aneurysm, Cerebrovascular Disease
Arteriovenous Malformation (AVM), Dural Arteriovenous Fistulae
Cavernous Angioma, Carotid Stenosis, Brain Tumors
Meningioma, Trigeminal Neuralgia/Hemifacial Spasm
Pediatric Neurovascular Conditions
Our Neuro ICU staff serves the region with tertiary-level care 24 hours a day, 365 days a year.
This technologically sophisticated unit is equipped to provide continuous and bedside monitoring of the nervous system, with capabilities that include:
EEG monitoring to detect abnormal brain activity such as silent seizures
Transcranial Doppler and other tests of cerebral blood flow monitoring
Intracranial pressure monitoring
Full 64-slice CT scanner, CTA/CTP capable within the Neuro-ICU
Qualifications
Master of Science
Graduate of a PA or APRN accredited program
1-2 years of APRN or PA experience
Certified Advanced Practice Registered Nurse or Physician Assistant
Licensed Advanced Practice Registered Nurse or Physician Assistant
Critical Care Experience Preferred
Willingness to work 3 - 12 hour shifts that will vary and some nights required
Lifestyle and Regional Appeal
Northeast Florida is alive with miles of beaches and waterways, professional sports teams, a strong economy, championship golf courses, exceptionally diverse cultural and recreational opportunities and abundant natural resources. The area serves as home to some of the best cost of living and quality of life experiences that the Sunshine State has to offer complimented by a wide variety of culture including renowned music, art, film and food festival. A short drive to Orlando provides access to some of Florida's most sought after entertainment and recreational activities including multiple world famous theme parks and family destinations.
Thank you!
One of our associates will be in contact with you soon.
About Baptist Health
Chosen as the area's "Most Preferred" healthcare provider every year since 1990 according to the annual National Research Corporation study of Jacksonville area residents, Baptist Health ranks highest in the categories of Best Doctors, Best Nurses, Best Quality and Best Reputation.
Most Comprehensive
Our comprehensive care includes five Magnet-designated hospitals and more than 60 primary care and specialty physician offices, as well as home health care, rehabilitation services, behavioral health, Spiritual Care, occupational health and urgent care.
Technologically Advanced
Baptist Health is nationally recognized for the use of clinical information technology to improve quality, safety and timeliness of patient care. All five hospitals are fully digital and our entire system is on the leading edge of creating a private integrated health information network allowing for coordination of care across the entire continuum.