Neurohospitalist Physician - Baptist Neurology Institute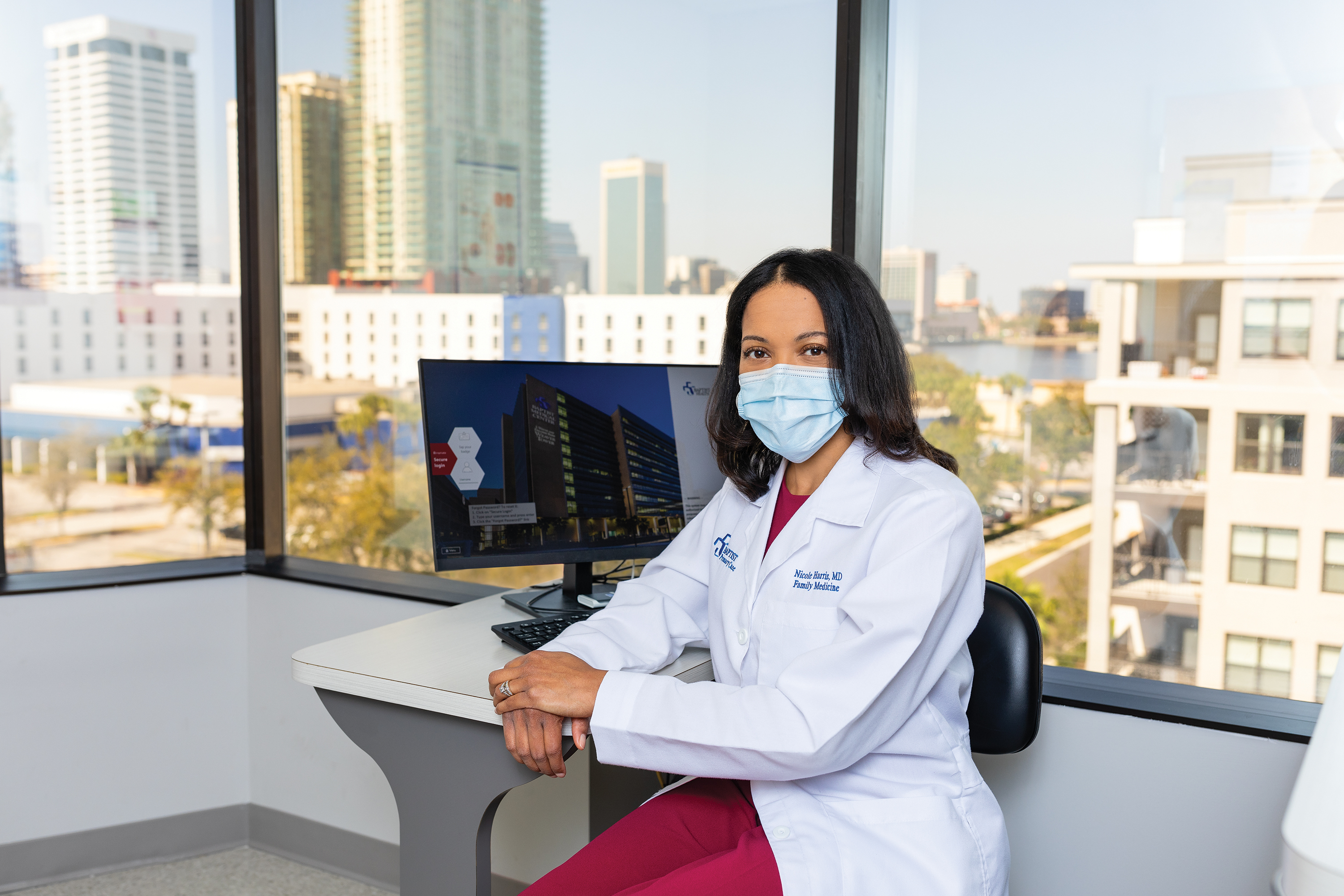 The Baptist Neurological Institute, Northeast Florida's premier center for treatment of neurological conditions of the brain and spine, is actively seeking GENERAL NEUROHOSPITALISTS to join the rapidly-growing and highly-distinguished clinical team. Successful candidates will have strong interest in supporting system-wide stroke program initiatives including teleneurology, the development of a thrombectomy-ready center and continued expansion of services across the regional landscape.
RENOWNED PROGRAM
The award-winning Baptist Health Stroke & Cerebrovascular Center at Baptist Medical Center Jacksonville is led by internationally- renowned endovascular neurosurgeons Ricardo Hanel, MD, PhD and Eric Sauvageau, MD and is the regional epicenter for advanced diagnostics and treatments for all cerebrovascular conditions in adults and children.
• Baptist Medical Center Jacksonville has earned the designation of Comprehensive Stroke Center and Gold Seal of Approval by the Joint Commission, signifying the highest level of stroke certification available.
• Home to Florida's only Neurologic Emergency Medicine Center, the comprehensive center features four floors solely dedicated to the care of neurologic patients including:
Advanced neurosurgical operative suites with intraoperative MRI and CT capabilities

Dedicated neuro-interventional suites with bi-plane imaging

A dedicated 24-bed Neuro ICU under the medical leadership of Neeraj Neval, MD, Director of Neuro Critical Care and Inpatient Neurological Services

48 private patient suites for neurological conditions
• The Baptist Health system-wide stroke program features three primary stroke centers in addition to the comprehensive center. An exciting initiative is underway to develop a thrombectomy-ready center at Baptist Medical Center South, the region's most rapidly growing facility located in the center of North-east FL's most explosive economic and population growth. Care of Acute Stroke patients at the 4 Baptist Medical Centers, 3 Free-standing ERs and 2 affiliated hospitals under Coastal Health are coordinated by credentialed Baptist Tele-stroke providers.
WORLD FAMOUS QUALITY OF LIFE
• Northeast Florida is alive with miles of beaches and waterways, professional sports teams, a strong economy, championship golf courses, exceptionally diverse cultural and recreational opportunities and abundant natural resources.
• The area serves as home to some of the best cost of living and quality of life experiences that the Sunshine State has to offer.
• Immediately within reach are world famous destinations, attractions, theme parks, entertainment and recreation for families of all ages.
• Recently ranked by Forbes Magazine as the second most desirable city for relocation in the United States.
Thank you!
One of our associates will be in contact with you soon.
About Baptist Health
Chosen as the area's "Most Preferred" healthcare provider every year since 1990 according to the annual National Research Corporation study of Jacksonville area residents, Baptist Health ranks highest in the categories of Best Doctors, Best Nurses, Best Quality and Best Reputation.
Most Comprehensive
Our comprehensive care includes five Magnet-designated hospitals and more than 60 primary care and specialty physician offices, as well as home health care, rehabilitation services, behavioral health, Spiritual Care, occupational health and urgent care.
Technologically Advanced
Baptist Health is nationally recognized for the use of clinical information technology to improve quality, safety and timeliness of patient care. All five hospitals are fully digital and our entire system is on the leading edge of creating a private integrated health information network allowing for coordination of care across the entire continuum.