Nurse Practitioner or Physician Assistant - Baptist Heart Specialists Nassau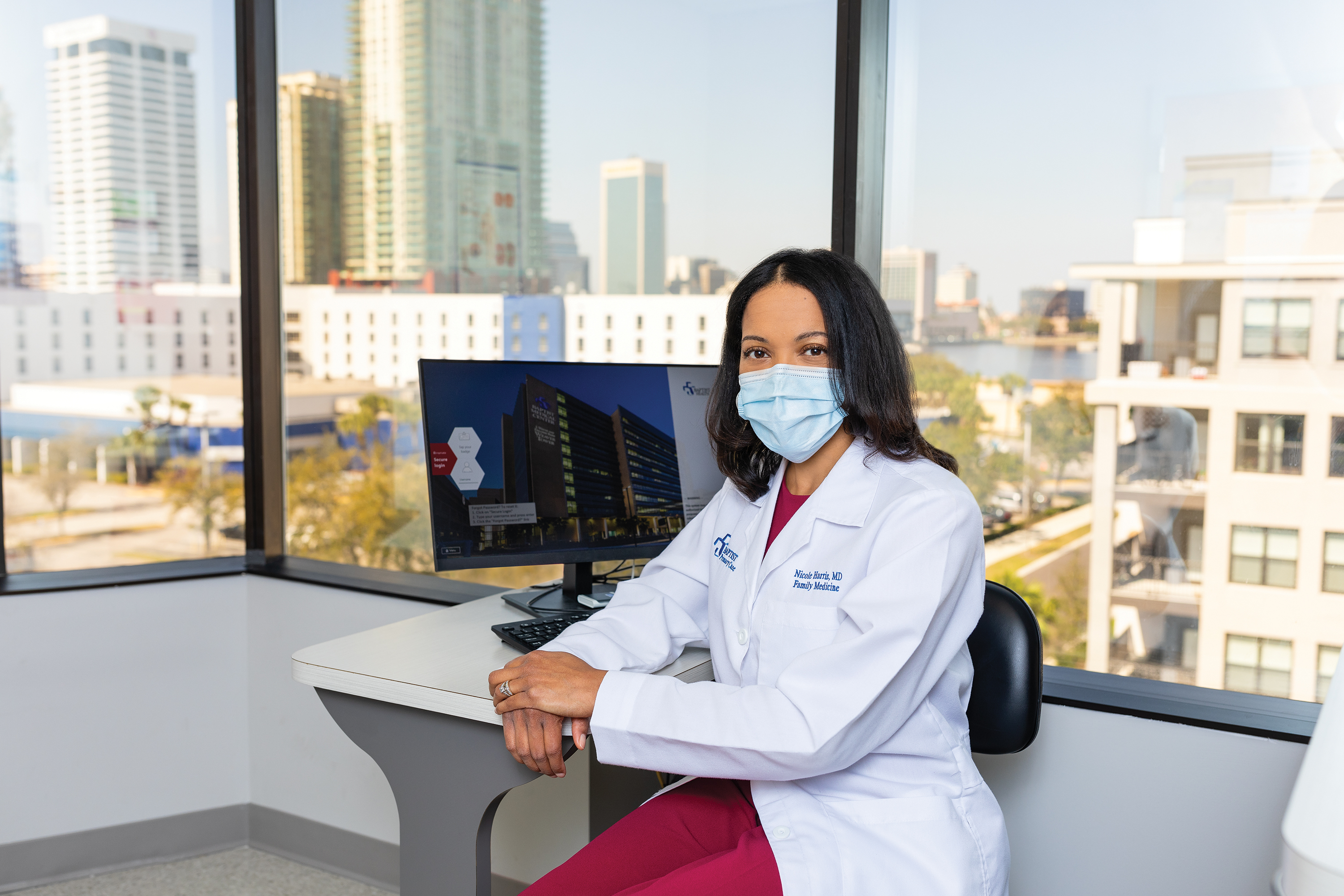 Baptist Heart Specialists is seeking a Full-time Nurse Practitioner or Physician Assistant to join our growing practice at Baptist Medical Center Nassau. The selected Advanced Practice Provider will be the link between inpatient and outpatient care as a member of the Baptist Heart team. Clinical outpatient visits, rounding in the hospital and weekend call is required.
Baptist Heart Specialists was created by joining two well-respected leaders in heart care – Jacksonville Heart Center and Southern Heart Group. Through this collaboration of 30 board-certified, experienced cardiologists, we provide our patients with an unmatched range of services and expertise in heart care.
Our team is known for our compassion in helping people with heart disease live their lives to the fullest. For many patients, heart disease affects more than just their heart. We understand the needs of every patient are as unique as the individual and the heart of every person.
Qualifications
• Master of Science, required
• 2 years' Cardiology experience, preferred
• Inpatient hospital experience, required
• Certified Physician Assistant or Nurse Practitioner
• Licensed Physician Assistant or Nurse Practitioner

About Baptist Medical Center Nassau
Baptist Medical Center Nassau is ranked among the best in the U.S. for quality and safety in patient care, we offer advanced technologies, a state-of-the-art surgical center, leading-edge clinical protocols and an expert medical staff. Our facility is an integral part of our coastal communities across northeast Florida and southeast Georgia, providing robust inpatient and outpatient services.
Your home is here – about Amelia Island
Located just off the coast of Northeast Florida, Amelia Island holds the quality of life you seek. With 13-miles of beautiful beaches, abundant native wildlife, pristine waters and hospitable locals, this barrier island offers luxury resorts, golf courses, and the tranquility of barely occupied, award-winning beaches. Combining old southern charm with modern Florida flair, the area has been recognized for its unique culture offering equal parts adventure and relaxation. Come join us!
Thank you!
One of our associates will be in contact with you soon.
About Baptist Health
Chosen as the area's "Most Preferred" healthcare provider every year since 1990 according to the annual National Research Corporation study of Jacksonville area residents, Baptist Health ranks highest in the categories of Best Doctors, Best Nurses, Best Quality and Best Reputation.
Most Comprehensive
Our comprehensive care includes five Magnet-designated hospitals and more than 60 primary care and specialty physician offices, as well as home health care, rehabilitation services, behavioral health, Spiritual Care, occupational health and urgent care.
Technologically Advanced
Baptist Health is nationally recognized for the use of clinical information technology to improve quality, safety and timeliness of patient care. All five hospitals are fully digital and our entire system is on the leading edge of creating a private integrated health information network allowing for coordination of care across the entire continuum.