Nurse Practitioner or Physician Assistant - Lyerly Neurosurgery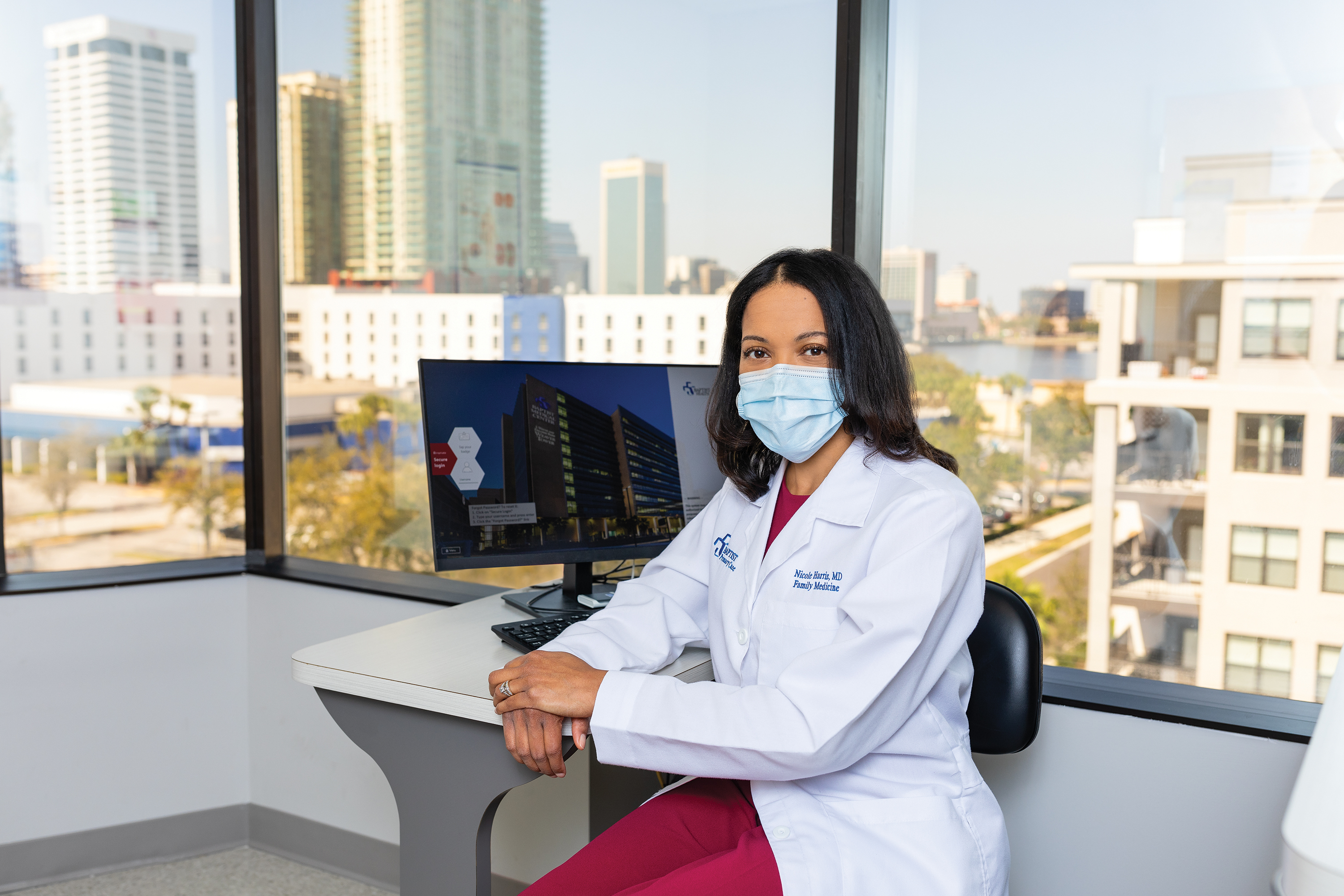 Baptist Health Neurological Institute, the region's premier center for treatment of neurological conditions of the spine and brain, is actively recruiting a full-time Nurse Practitioner (APRN) or Physician Assistant (PA) to join the Neurocritical Care team at Lyerly Neurosurgery – Baptist Health. This exciting position will provide the advanced practitioner with the opportunity to deliver evidence based specialty health services including assessment, treatment and education alongside Neurocritical Care physicians and a dynamic team of Neurocritical Care APPs at a state-of-the-art facility dedicated to innovative and compassionate care.
Baptist Medical Center Jacksonville features five floors (in the newest patient care tower) that are solely dedicated to the care of neurologic patients including: advanced neurosurgical operative suites with both intraoperative MRI and CT capabilities, dedicated neuro-interventional suites with bi-plane imaging, a dedicated 24 bed Neuro ICU, and 48 private suites for medical and surgical neurological care. This is a closed model 24 bed Neurointensive care unit, the largest of its kind in Northeast Florida; spectrum of diseases treated includes Ischemic stroke, Intracerebral hemorrhage, Subarachnoid hemorrhage, Status epilepticus, Brain tumor, Subdural hematoma, among others. Procedures performed include endotracheal intubations, central lines, arterial lines, bronchoscopies, lumbar puncture and drains, among others.
Baptist Health was recently named one of the 100 Best Places to Work in Healthcare in the U.S. by Modern Healthcare and is consistently rated Jacksonville's "Most Preferred Healthcare Provider" by consumers in the annual National Research Corporation survey.
Qualifications
Master of Science
Graduate of a PA or APRN accredited program
1-2 years of APRN or PA experience
Certified Advanced Practice Registered Nurse or Physician Assistant
Licensed Advanced Practice Registered Nurse or Physician Assistant
ICU or Critical Care Experience Required; RN experience within modality would be accepted
Nocturnist Preferred
Thank you!
One of our associates will be in contact with you soon.
About Baptist Health
Chosen as the area's "Most Preferred" healthcare provider every year since 1990 according to the annual National Research Corporation study of Jacksonville area residents, Baptist Health ranks highest in the categories of Best Doctors, Best Nurses, Best Quality and Best Reputation.
Most Comprehensive
Our comprehensive care includes five Magnet-designated hospitals and more than 60 primary care and specialty physician offices, as well as home health care, rehabilitation services, behavioral health, Spiritual Care, occupational health and urgent care.
Technologically Advanced
Baptist Health is nationally recognized for the use of clinical information technology to improve quality, safety and timeliness of patient care. All five hospitals are fully digital and our entire system is on the leading edge of creating a private integrated health information network allowing for coordination of care across the entire continuum.