OB/GYN Physician- Downtown Jacksonville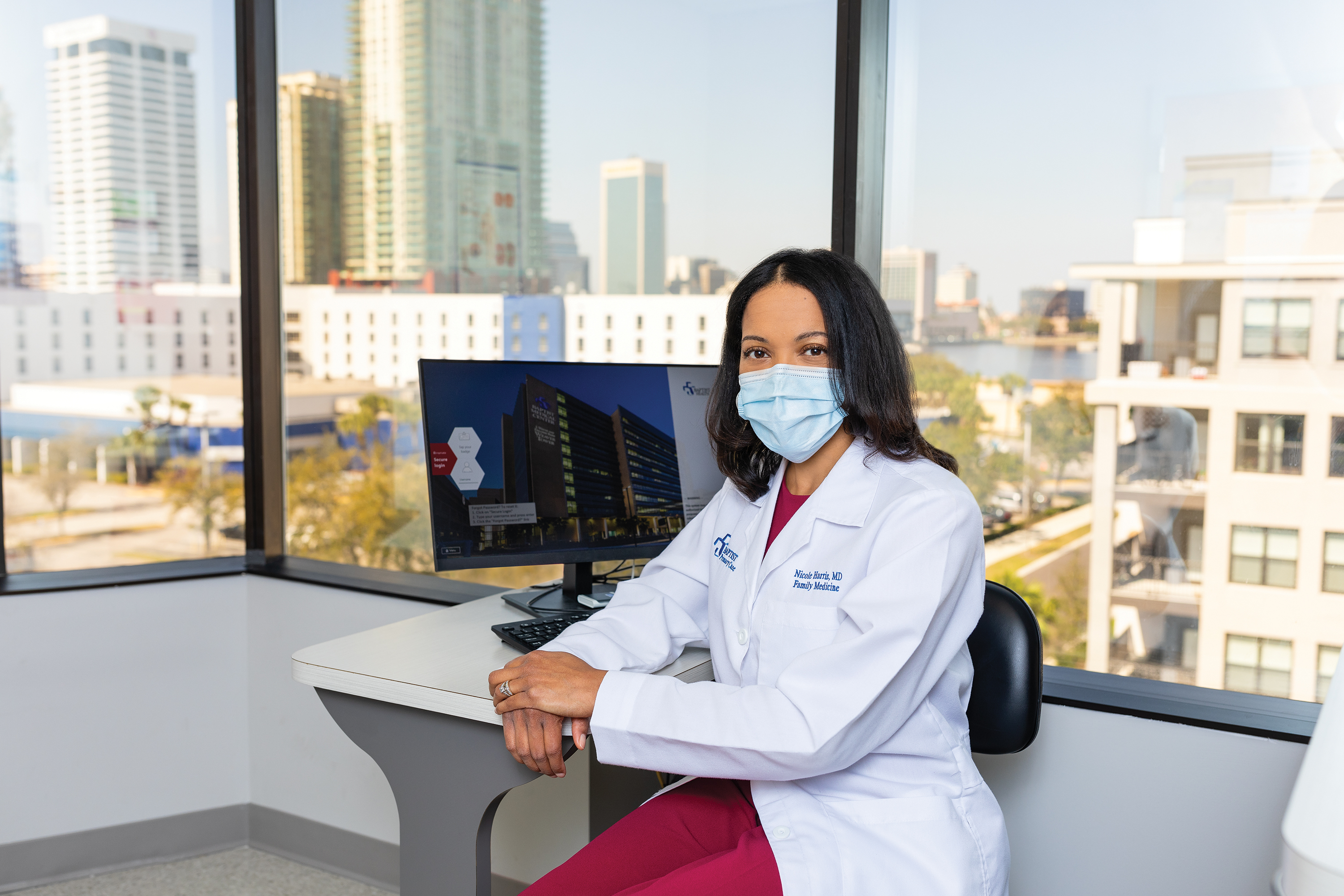 Located among the nation's most sought after destinations and based at Northeast Florida's tertiary home of nationally-ranked women's and children's care, one of the region's most distinguished names in women's care is actively seeking an OB/GYN physician for an outstanding opportunity to join a widely-recognized and rapidly-growing team.
Renowned Expertise
As one of the community's most recognized and well-established teams of physicians providing advanced services in state-of-the-art facilities, our patients benefit from a personalized approach and high-quality outcomes while physicians enjoy collaborative colleagues and the opportunity to build thriving and robust practices. Combining the highest caliber of gynecologic and obstetrical expertise with a warm and individualized environment for patient care, the renowned team provides the full spectrum of services throughout the various stages of a woman's life.
Top-Ranked Facilities
Baptist Medical Center Jacksonville is the flagship tertiary facility of Baptist Health, Northeast Florida's largest and most preferred health system. Winner of Becker's 100 Hospitals with Great Women's Programs, U.S. News and World Report Top Hospitals Nationally for Women's Services and awarded the designation of Truven Health Analytics' Top-100 Hospitals in the Nation, Baptist Medical Center Jacksonville not only stands alone as the premier tertiary center in the region but also sits also adjacent to Wolfson Children's Hospital, one of the nation's top children's hospitals and home to more than 250 pediatric specialists including our level IV NICU, the highest attainable level of intensive care in the state of Florida.
Located on the Southbank of the St. Johns River, Baptist Medical Center Jacksonville is home to physicians who enjoy state-of-the-art facilities, advanced technology and the support of specialized, highly-trained staff that collectively and proudly perform more than 19,000 surgeries annually and welcome more than 2,000 babies into the world each year.
Baptist Health is the region's most preferred health system since 1990, ranking highest in the categories of best doctors, best nurses, best quality and best reputation. Specialty physicians enjoy the ability to build successful practices focused on quality outcomes as part of the largest clinically-integrated physician network in the region, including more than 250 primary care providers at the core of the health system.
World Famous Quality of Life
Northeast Florida serves as home to some of the Sunshine State's best cost of living and the nation's most sought after quality of life, bolstered by no state income tax
Recently ranked by Time Magazine as the second most Up-and-Coming Cities and by Forbes Magazine as the Most Desirable City for Relocation in the United States, Jacksonville is a modern and vibrant destination surrounded by the very best that Florida has to offer
The area is alive with over 1,100 miles of beaches and waterways, 80,000 acres of parks and trails, a strong and prosperous economy, multiple professional sports teams, championship tennis clubs, renowned golf courses and diverse cultural experiences including world-class art and museums
Immediately within reach are world famous destinations, attractions, theme parks, entertainment and recreation for individuals and families of all ages
We are an equal opportunity employer who recognizes the value of a diverse faculty. Candidates should submit their CV and a letter describing their clinical and academic interests to:
PhysicianCareers@bmcjax.com
Thank you!
One of our associates will be in contact with you soon.
About Baptist Health
Chosen as the area's "Most Preferred" healthcare provider every year since 1990 according to the annual National Research Corporation study of Jacksonville area residents, Baptist Health ranks highest in the categories of Best Doctors, Best Nurses, Best Quality and Best Reputation.
Most Comprehensive
Our comprehensive care includes five Magnet-designated hospitals and more than 60 primary care and specialty physician offices, as well as home health care, rehabilitation services, behavioral health, Spiritual Care, occupational health and urgent care.
Technologically Advanced
Baptist Health is nationally recognized for the use of clinical information technology to improve quality, safety and timeliness of patient care. All five hospitals are fully digital and our entire system is on the leading edge of creating a private integrated health information network allowing for coordination of care across the entire continuum.