Physician - Ob Hospitalist - Baptist Medical Center Jacksonville
Date Posted: Nov 21, 2022
Status: Full-Time
Shift Details: Days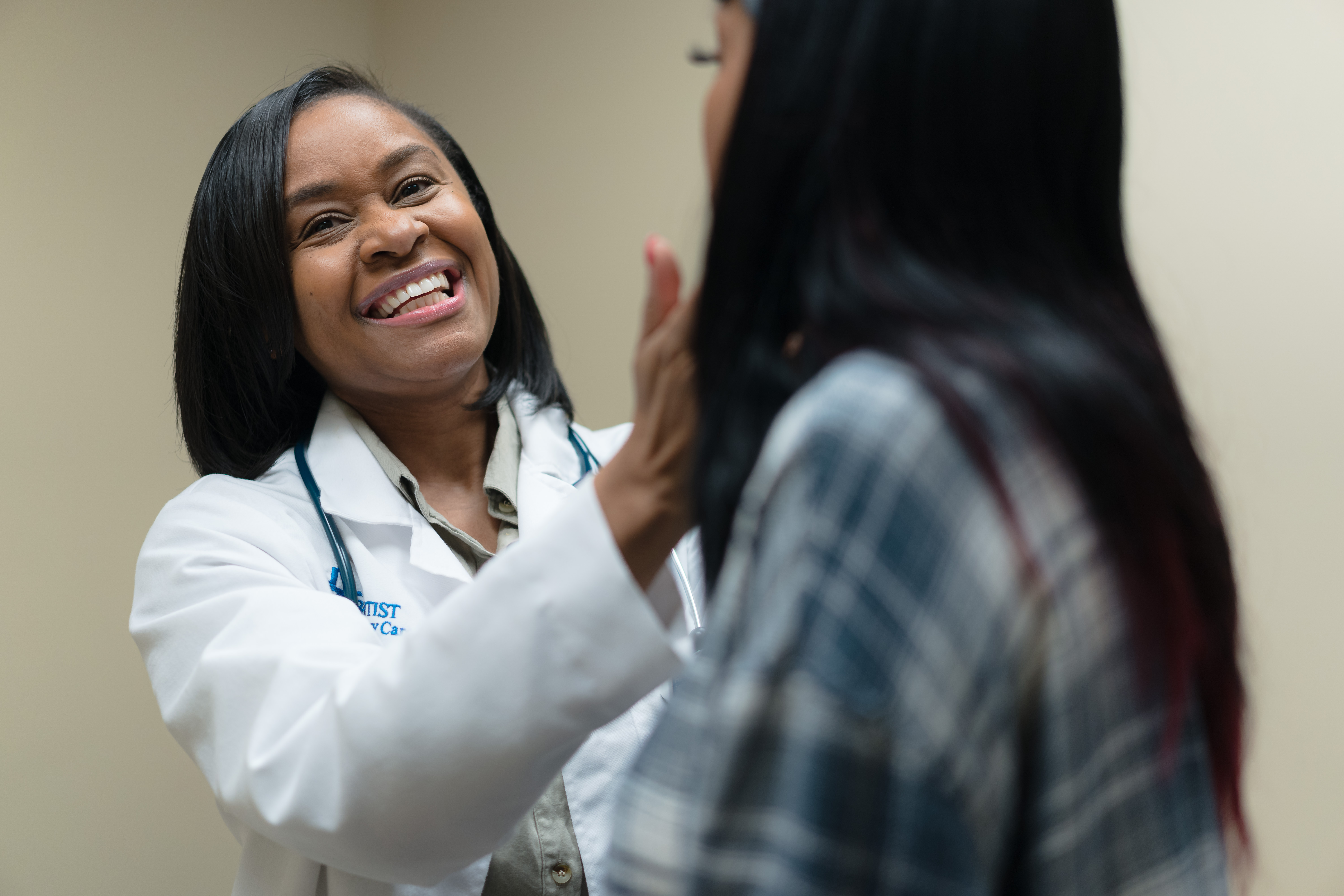 Job Summary
We are currently seeking an outstanding OB/GYN to join our new practice at Baptist Health in downtown Jacksonville, FL as a Hospitalist. Our goal is to provide quality patient care and in-hospital coverage for obstetric and gynecologic emergencies. Our team will:
include four OB/GYN Hospitalists who work 7-8 24-hour shifts/month (leaving ample dedicated time off for family, recreation, etc!)

collaborate with our dedicated teams of Maternal-Fetal Medicine, Anesthesiology, and Neonatology specialists

have responsibility for: OB triage/admissions/inpatient care/delivery for unassigned patients and private call coverage, emergency response for L&D/antepartum/postpartum, ER and floor consults/care for unassigned GYN emergencies, surgical assists at Cesarean sections
Currently ranked as the most preferred health care provider in the Jacksonville area, Baptist Health is deeply honored to serve the community through a growing circle of care that includes nationally accredited hospitals, including the region's only children's hospital.
If you're passionate about people and committed to delivering excellence with each patient encounter, we welcome you to join us on our journey to take great care of the patient, every day and in every way.
Jacksonville is a rapidly growing metropolitan city in Northeast Florida. It has one of the largest urban park systems in the country with miles of beaches and waterways. Park land preservation is a key component to quality of life in the region. Jacksonville boasts a first-rate school system and is also home to several "Best High Schools" according to U.S. News and World Report. In addition, Jacksonville has also been named in the Top 10 Happiest Cities, and came in number 16 on Business Insider's list of "The 24 Best Places to Live in the South – the Region That's Becoming the Best Place to Live in America." With its convenient location, mild climate, reasonable cost of living, diverse cultural and recreational opportunities, and high quality of life, Jacksonville continues to distinguish itself as one of the nation's most dynamic and progressive cities. (Additionally, there's no state income tax in Florida!)
Benefits
Our clinicians enjoy a competitive compensation package with many locations offering sign on bonuses, relocation and tuition reimbursement.
*Our benefits include:
Health (various options), life, vision, dental and disability insurance

401(k) with annual matching program

Advanced and continuing medical education

Leadership training and advancement opportunities

Employee stock purchase plan at a 15% discount

Professional liability insurance

Support and payment for mandatory license/s and hospital credentialing
*These benefits are for full time employees, employees in other types of employment classifications may be eligible for some of these benefits.
The compensation and benefits referenced is for illustrative purposes only, and will be discussed during and after the interview process.
Effective November 1st, 2021 Pediatrix will require all employees and new hires to be vaccinated against COVID-19, unless they qualify for an approved medical and/or religious exemption.
---
Education Required
Doctorate of Medicine
Education Preferred
Doctorate of Medicine
Experience
Over 5 years Family Practice Experience Preferred
License and Certification
Basic Life Support (BLS) Preferred
Licensed Physician Required
Drug Enforcement Administration (DEA) License Required
Location
Baptist Jacksonville (Downtown)
800 Prudential Drive
Jacksonville, Florida, 32207
---
Location Overview
Baptist Health, founded in 1955, is North Florida's most comprehensive healthcare system and the area's only non-profit, mission-driven, locally governed healthcare provider. Our five nationally accredited hospitals, with 1,154 beds, include Baptist Medical Center Jacksonville; Wolfson Children's Hospital; Baptist Medical Center Beaches; Baptist Medical Center Nassau and Baptist Medical Center South as well as Baptist Clay Medical Campus, which has a 24-hour freestanding Emergency Center. The most preferred healthcare system in the region, Baptist Health also includes 45 primary care offices, as well as home health, behavioral health, pastoral care, rehabilitation services, occupational health and urgent care.
Mednax, Inc. and its affiliated practices operating as Pediatrix® Medical Group (Pediatrix) are one of the nation's leading providers of highly specialized health care for women, babies and children. Since 1979, Pediatrix-affiliated clinicians have been committed to providing coordinated, compassionate and clinically excellent services across the continuum of care, both in hospital settings and office-based practices. Specialties including obstetrics, maternal-fetal medicine, and neonatology are complemented by 18 pediatric subspecialties and a newly expanded area of primary and urgent care clinics. The group's high-quality, evidence-based care is bolstered by investments in research, education, quality-improvement and safety initiatives.
Today through almost 8,000 employees in 38 states, dedicated teams including physicians, advanced practitioners, clinical leaders, business and operational experts work together every day to fulfill our mission to take great care of the patient®. We invite you to join the Pediatrix® family and help shape the future of health care for women, babies and children.
Pediatrix is an Equal Opportunity Employer
All qualified applicants will receive consideration for employment without regard to race, color, religion, sex, sexual orientation, gender identity, national origin, disability or veteran status
Thank you!
One of our associates will be in contact with you soon.
About Baptist Health
Chosen as the area's "Most Preferred" healthcare provider every year since 1990 according to the annual National Research Corporation study of Jacksonville area residents, Baptist Health ranks highest in the categories of Best Doctors, Best Nurses, Best Quality and Best Reputation.
Most Comprehensive
Our comprehensive care includes five Magnet-designated hospitals and more than 60 primary care and specialty physician offices, as well as home health care, rehabilitation services, behavioral health, Spiritual Care, occupational health and urgent care.
Technologically Advanced
Baptist Health is nationally recognized for the use of clinical information technology to improve quality, safety and timeliness of patient care. All five hospitals are fully digital and our entire system is on the leading edge of creating a private integrated health information network allowing for coordination of care across the entire continuum.