Physician - Pediatric Electrophysiologist - Wolfson Children's Hospital
Date Posted: Aug 18, 2022
Status: Full-Time
Shift Details: Days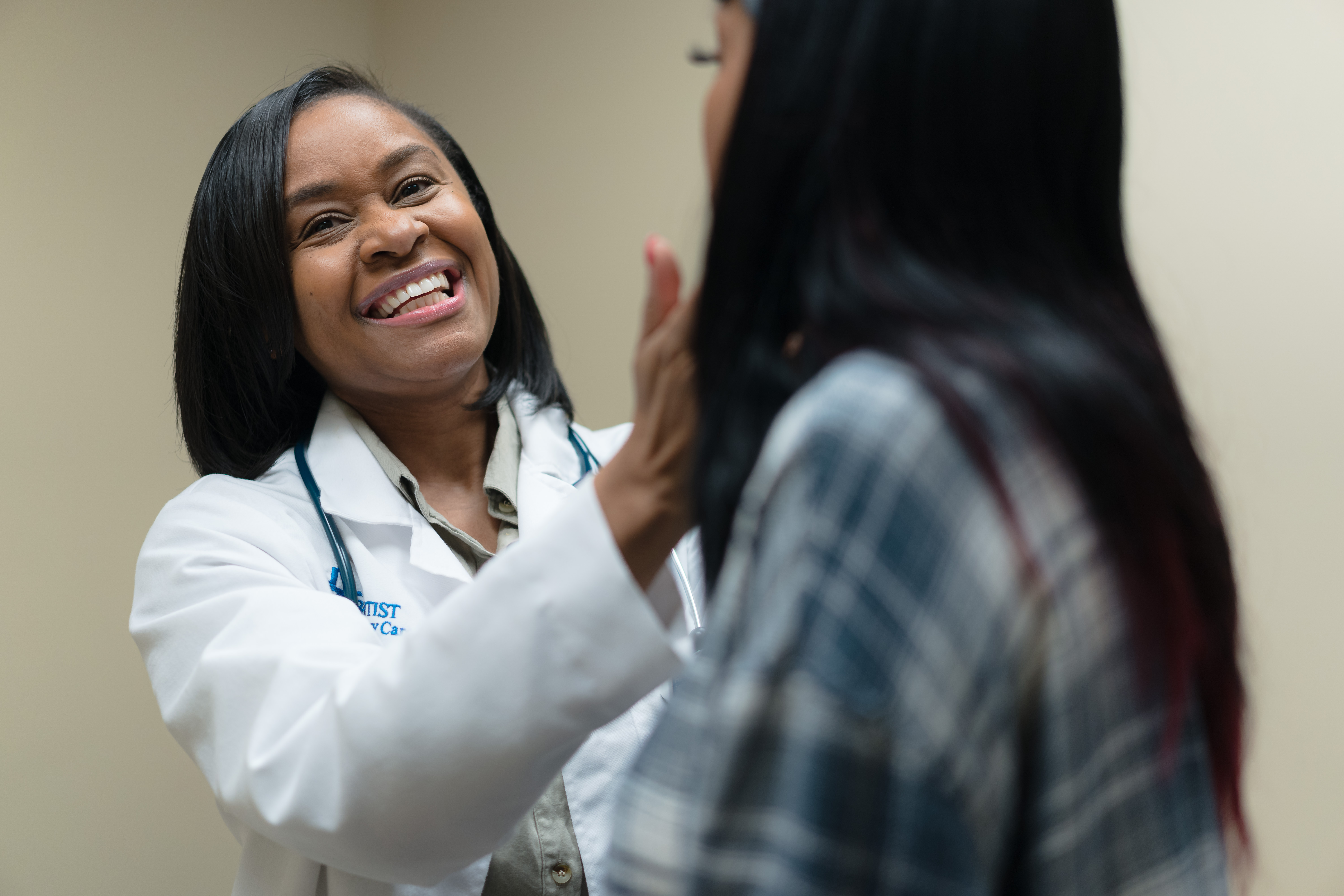 Job Summary
PEDIATRIC ELECTROPHYSIOLOGIST OPPORTUNITY AT WOLFSON CHILDREN'S TERRY HEART INSTITUTE
Wolfson Children's Hospital in Jacksonville Florida is seeking a second full-time electrophysiologist to join the Division of Pediatric Cardiology comprised of 11 board-certified physicians across nine locations spanning seven counties.
Terry Heart Institute with Wolfson Children's Hospital provides the full spectrum of diagnostic, comprehensive electrophysiology, congenital heart care, and invasive and interventional cardiology. The surgical service is staffed by two full-time congenital heart surgeons. The cardiovascular intensive care unit is staffed round the clock by cardiac intensivists and advanced providers.
What You Can Expect
Competitive salary and benefits

Participate in a busy electrophysiology service with a regional reputation for excellence

Working in invasive and noninvasive electrophysiology and device management

You will work with an experienced electrophysiologist, an advanced nurse practitioner and a device nurse.

Handling a busy inpatient service with consults across the Baptist health system, along with a referral base that extends from Southeast Georgia, Tallahassee, and Daytona Beach.

Candidates with an interest in developing novel programs such as a cardio-genetics clinic targeting channelopathies or supporting a busy autonomic dysfunction clinic will be preferred.

An interest in expanding our busy intracardiac device and event monitoring program.

Candidates pursuing a part-time position or those with an interest in a hybrid position in electrophysiology and another pediatric subspecialty such as heart failure will also be considered.

This position does not involve taking calls for general cardiology services.

The ability to teach fellows/residents/medical students, advanced providers, nurses and clinical research, and/or other scholarly endeavors.
What You Will Need
Board certified/Board eligible in Pediatric Cardiology (MD/DO)

Ability to obtain a Florida medical license and Georgia medical license

Fellowship in pediatric cardiology completed

Advanced training in pediatric electrophysiology
Who We Are
Wolfson Children's Hospital is the largest and most comprehensive pediatric heart care program in the Northeast region. The team partners with maternal and fetal medicine, pediatric primary care, and other pediatric specialty physicians. At our core, we strive for clinical integration, quality outcomes, and the opportunity to build robust practices and careers.
As the only children's hospital between Atlanta, GA, and Miami, FL, Wolfson Children's Hospital is dedicated to helping children overcome severe illnesses like congenital heart disease, cancer, neurological disorders, diabetes, and more. The hospital has been ranked by U.S. News & World Report among the best children's hospitals in the U.S and is staffed by skilled pediatric subspecialty physicians, pediatric nurses, and other health care professionals. Wolfson is a regional referral center for tertiary pediatric care and is one of two children's hospitals in Florida to receive Magnet™ status. Centrally located on the beautiful St. Johns River, 202-bed Wolfson Children's Hospital is a part of Baptist Health.
For more details about this opportunity, or if you would like to recommend someone who exemplifies the qualities we are seeking in a candidate, please contact Carol Harden (Sr. Physician Recruiter) at carol.harden@bmcjax.com, Rajesh Shenoy, MD (Division Chief of Pediatric Cardiology) at rajesh.shenoy@bmcjax.com and/or Sunita Ferns, MD (Director of Interventional Electrophysiology and Pacing) at sunita.ferns@bmcjax.com. All interactions will remain confidential, and no inquiries will occur without the consent of the applicant.
In keeping with our mission and core values, Baptist is requiring that all team members complete their COVID-19 vaccine series or obtain a medical or religious exemption by 11/15/2021 or at time of hire after this date.
---
Education Required
Doctorate of Medicine
Education Preferred
Doctorate of Medicine
Experience
Pediatric Cardiology Experience

Advanced training in pediatric electrophysiology
License and Certification
Board certified/Board eligible in Pediatric (MD/DO)
Successful completion of an accredited pediatric cardiology fellowship
Able to obtain an active and unrestricted Florida medical license and Georgia medical license
Cardiopulmonary Resuscitation Certification (CPR) Required
Advanced Cardiac Life Support (ACLS) Required
Licensed Physician Required
Drug Enforcement Administration (DEA) License Required
Location
Wolfson Children's Hospital
800 Prudential Drive
Jacksonville, Florida, 32207
---
Location Overview
There's a Place for You Here – about Jacksonville
Jacksonville holds something spectacular for every interest – whether you prefer to indulge in the arts, energize your inner Anthony Bourdain by exploring different cuisines, seek the excitement of attending a professional sporting event, or just place your toes in the sand and let the Atlantic sunrise start your morning…Jacksonville is home for you! There are multitudes of suburban, urban, or beachfront living that will fit any budget or lifestyle. You'll have immediate access to an international airport and a quick drive finds you right in the middle of the most magical place in the world of theme parks. Jacksonville is a community that offers a wide variety of stellar public and private school districts and the safety of our "Big Small Town".
Thank you!
One of our associates will be in contact with you soon.
About Baptist Health
Chosen as the area's "Most Preferred" healthcare provider every year since 1990 according to the annual National Research Corporation study of Jacksonville area residents, Baptist Health ranks highest in the categories of Best Doctors, Best Nurses, Best Quality and Best Reputation.
Most Comprehensive
Our comprehensive care includes five Magnet-designated hospitals and more than 60 primary care and specialty physician offices, as well as home health care, rehabilitation services, behavioral health, Spiritual Care, occupational health and urgent care.
Technologically Advanced
Baptist Health is nationally recognized for the use of clinical information technology to improve quality, safety and timeliness of patient care. All five hospitals are fully digital and our entire system is on the leading edge of creating a private integrated health information network allowing for coordination of care across the entire continuum.