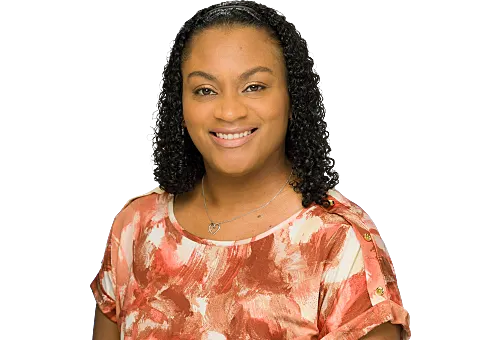 Brittany Harris, LCSW
Licensed Clinical Social Worker
Brittany Harris, LCSW Office and Other Patient Information
Brittany Harris, LCSW Biography and Info
Brittany Harris, LCSW is a licensed clinical social worker that believes that change "begins by taking the first step". She uses a personal-centered and collaborative approach to therapy and enjoys working with the geriatric population. Her areas of expertise include:
Cognitive Behavioral Therapy
About Me
I moved to Jacksonville in 2009 from Statesboro, GA. My husband and our two sons enjoy playing board games, watching movies, and spending time together.
My philosophy of care is to meet my clients "where they are" in the therapeutic process by allowing them to identify goals that are most important to them and working together collaboratively in the implementation of those goals.
Specialties
Licensed Clinical Social Worker
Languages
Hospital Affiliation
Baptist Behavioral Health LLC
Legal Practice Name
Ages Treated
Brittany Harris, LCSW Additional Information
Frequently Asked Questions