Should baby get a flu shot?
What new parents should expect at baby's 6-month checkup.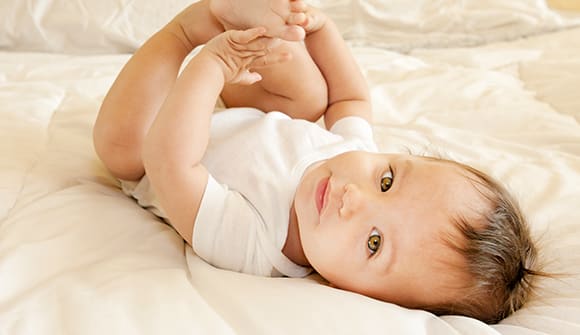 The pediatrician is not just for when your baby is sick. Regular visits are important to monitor your baby's overall growth and development. They also give your doctor a chance to update important vaccines.
It's the time of year to be aware of the flu, and that means it's also time to think about the flu vaccine.
Influenza is caused by a virus and can lead to fever, headache, sore throat, cough and muscle aches. It can also result in pneumonia and death, especially in very young children.
Parents should adhere to the Centers for Disease Control guidelines for getting their child a flu shot:
Babies can get the flu vaccine starting at 6 months of age
Children 6 months through 8 years who are getting vaccinated for the first time need two doses
Children should get the vaccine every year during the fall (teens and adults should, as well)
"The influenza vaccine is safe and effective," said Mobeen Rathore, MD, chief of pediatric infectious disease and immunology for Wolfson Children's Hospital. "It protects children with underlying health conditions as well as otherwise healthy children, who can get serious illness leading to hospitalization or even death from influenza infection."
To keep your child healthy, he or she should receive the vaccinations recommended by the CDC. Many vaccines are given in a series of doses over a certain period of time. To be protected, your child needs each dose at the right time. Vaccines may cause mild side effects. Talk with your healthcare provider about the risks and benefits of vaccines.
The MyFamily app from Baptist Health and Wolfson Children's Hospital has an interactive Vaccination Tracker to help parents stay on top of CDC-recommended vaccines and vaccination schedules. MyFamily also has tips and reminders to help parents keep track of their child's health throughout your baby's first few years. MyFamily is free and available for download on both Apple and Android devices.