Championing child safety
When and how to report suspected abuse.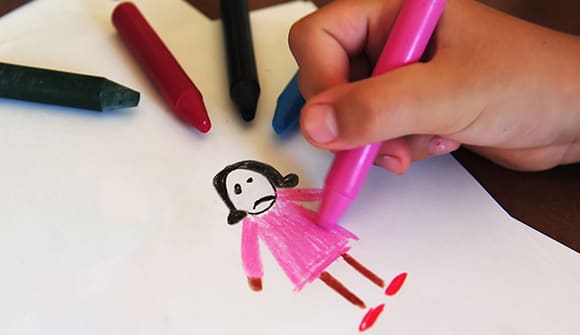 Being a good neighbor goes beyond keeping your lawn trimmed and your sidewalk clean. To truly care for your community, you also need to advocate for the safety of its kids.
More than 1 million children in the United States are victims of child abuse and neglect each year, according to state child protective service agencies. Many of them may not receive the help they need because of the hesitancy people feel to pick up the phone and call the proper authorities.
Florida requires any person who suspects a child has been abused to report it or face a third-degree felony charge, which is punishable by up to five years in prison, five years of probation and a $5,000 fine.
"Every adult in the state of Florida has an obligation to report suspected child abuse. It's the law," said Barbara Knox, MD, professor of pediatrics with the University of Florida College of Medicine – Jacksonville, and physician with the First Coast Child Protection Team.
Child abuse: what to look for
According to Dr. Knox, who's on the medical staff of Wolfson Children's Hospital, many cases of child abuse don't have overt physical signs, which makes it difficult for the average person to know exactly what to look for.
Some things you might notice that would warrant reporting include:
Any bruising on a baby under 5 months old
Bruises on a child under 4 years old in the torso (chest, abdomen, buttocks, hips), ears or neck regions
Injuries on both sides of a child's body
Patterned injuries, such as belt marks or handprints
Large or multiple bruises on a child of any age
How to report abuse
In Florida, there are two ways to make a report of suspected child abuse:
Call the Florida Abuse Hotline at 1.800.962.2873
File the report online
The Florida Abuse Hotline accepts reports of known or suspected child abuse, neglect or abandonment, around the clock. The hotline also accepts reports of abuse of vulnerable adults.
Callers remain anonymous and all reports, including those made online, are kept confidential, Dr. Knox said.
What happens next?
A person only needs to have concerns to make a report, not confirmation that child abuse has taken place.
"It's always better to make a report and let the professionals sort out the concern rather than have something bad happen and wish you had said something," said Dr. Knox.
After a report is filed, it gets assigned to a specially trained child protection investigator who will make contact with the child, often at school or away from his or her parents. Part of the investigation also involves talking to others who interact with the child, like neighbors or relatives.
Contrary to popular belief, the majority of child abuse reports don't result in the automatic removal of a child from the home.
"Just because a case is opened by the Florida Department of Children and Families (DCF) doesn't necessarily mean a child will be removed," Dr. Knox explained. "One of the major goals of DCF is to ensure families have the necessary resources to help them parent to their best abilities."
---
Tips for positive parenting
We know parenting can be a challenge. Wolfson Children's Hospital has resources and tips to encourage Positive Parenting, broken down by the child's age. Additionally, THE PLAYERS Center for Child Health at Wolfson Children's Hospital provides advice to guide you in the right direction. For more information, call 904.202.WELL (9355).