Scott Finnegan
Senior Vice President, Finance and Chief Treasury Officer
Scott Finnegan Biography and Information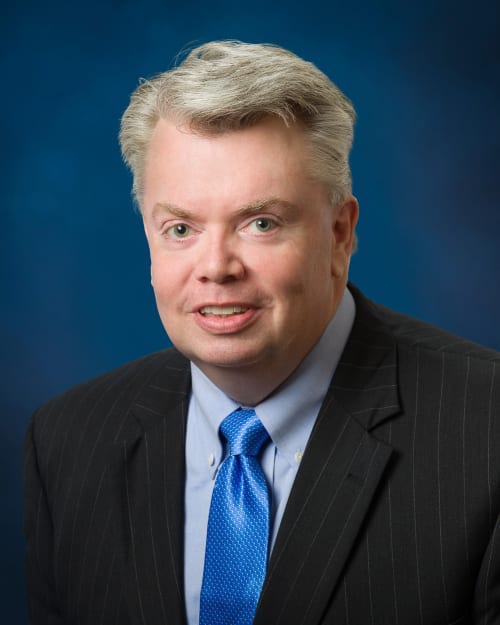 Scott Finnegan is Senior Vice President, Finance and Chief Treasury Officer for Baptist Health. He has over 25 years of health care financial management experience. Scott has been with the organization since 1995 serving in various accounting, treasury, and financial planning positions.
Prior to joining Baptist Health, his healthcare finance career began at UF Health at Jacksonville in 1991. Scott holds a Bachelor's in Business Administration (BBA) with emphasis in accounting from the University of North Florida and is a Certified Public Accountant.
He is a member of both the American Institute of Certified Public Accountants (AICPA) and the Healthcare Financial Management Association (HFMA). He is a fellow of the Advisory Board. Additionally he serves on the Board of Directors for Junior Achievement of Northeast Florida.