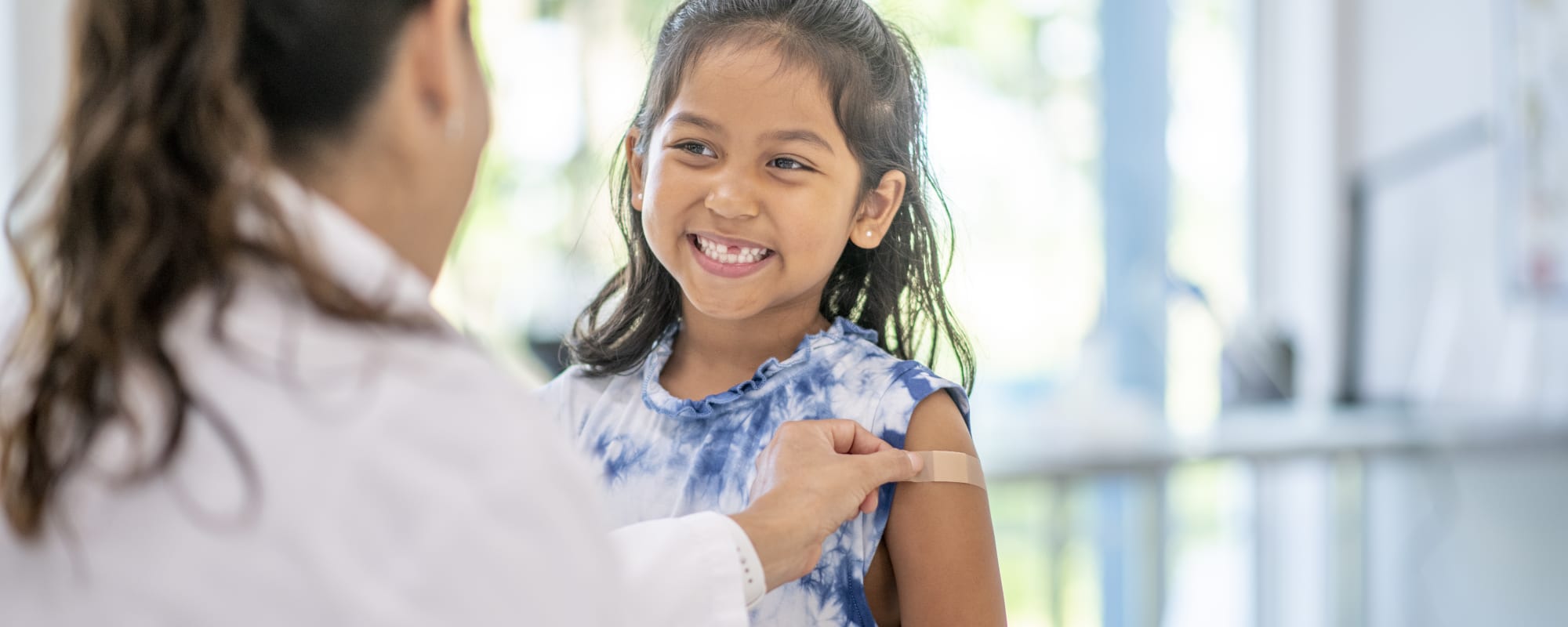 Pediatrics at Baptist Health
Expert pediatricians in Jacksonville
Pediatrics Main Content
Full-Range of Pediatric Care
Together, Baptist Health and Wolfson Children's Hospital provide all types of care for kids, including primary care, specialty care, emergency care, imaging, and more.
Choose the type of care you're looking for:
Baptist Health pediatricians care for your newborn, toddler, child and teen with well-child visits, sick visits, immunizations, school and sports physicals, chronic condition support and more.

From common childhood injuries and illnesses, to complex conditions, emergency care, mental health problems and more, nationally ranked Wolfson Children's Hospital is here for your family.
Content Section 1
Pediatric Primary Care
Looking for a pediatrician? Baptist Health has several options when you're looking for expert pediatric care for your child.
Choose a practice to learn more:
Need help finding a pediatrician?
Let one of our care coordinators match you with a pediatrician that's right for your family. Same-day and next-day appointments available. Call 904.202.4YOU (4968) or fill out our appointment request form.
Content Section 2
Kids' health news and parenting tips
Insights from our experts at Baptist Health and Wolfson Children's.
See all articles

Baptist and Wolfson are Family
Referrals to Pediatric Specialists
If your child needs specialty care, Baptist pediatricians can refer to our pediatric specialists at Wolfson Children's. As a nationally ranked children's hospital, Wolfson Children's uses the latest research, technology, and medical advances. We will coordinate your child's care if they need referrals for chronic health problems or special developmental, learning, and mental-health needs.
Learn more about Wolfson Children's