Volunteer at Baptist
Baptist Health volunteer auxiliary members play a vital role in helping us fulfill our mission.
Volunteer at Baptist Main Content
More than 1,000 community members give unselfishly of their time and talents, donating thousands of hours annually at Baptist Health hospitals. Working alongside hospital staff, our volunteers help us provide the best possible care for our patients by treating patients, family members and visitors with trust, respect, dignity and compassion.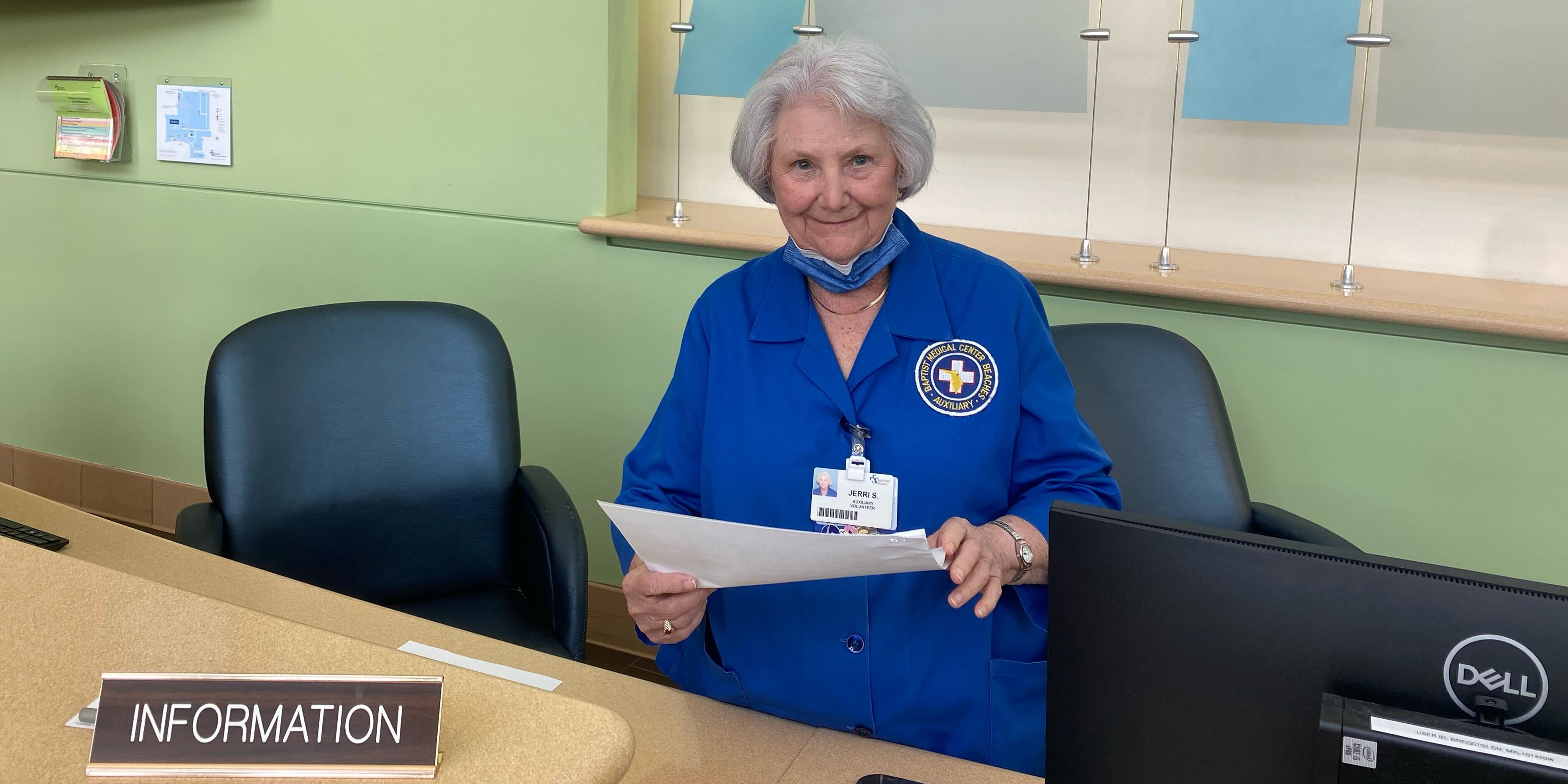 When Jerri Snavley discovered the joy of hospital volunteer work 42 years ago, she knew she had found her calling. She has been dedicated to bringing cheer to patients and families and helping to make their hospital stays a little easier ever since. Read her story
Volunteer at Baptist Additional Content Section 1
Choose the location where you're interesting in volunteering: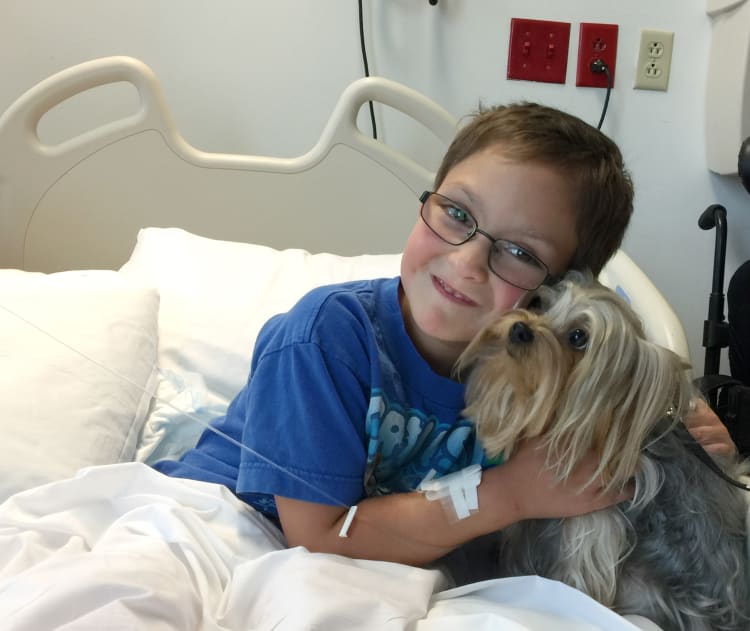 Pet Therapy Volunteering
PAWS is recruiting pet therapy teams
Already are a registered therapy team with Alliance of Therapy Dogs or Pet Partners? We want to hear from you!
Email our pet therapy chair Jeanne Shober at ShoberJeanne@gmail.com.
Not a registered team but interested in sharing the love of your dog with patients, staff and visitors? Let us guide you through the process.
Email Kathy Burns at Kathleen_Burns@comcast.net.