Governance
Locally governed, not-for-profit
Governance Main Content

Baptist Health stands out from the rest in Northeast Florida as the only locally governed, faith-based, not-for-profit health care system. This unique distinction ensures that money stays in the region and is reinvested into our heath care services, hospitals, cutting-edge technology, skilled staff and community programs, all with the aim of improving the health and wellness of our community.
Decisions for Jacksonville, Made in Jacksonville
Equally important, our local governance is guided by boards of volunteer members of the Jacksonville community who have diversity of skill, knowledge, talent and backgrounds as well as a deep-rooted knowledge of the community's diverse needs and challenges.
Those who volunteer to serve on our boards play a vital role in our organization and our region. This local governance is key to ensuring we continue to be agile in anticipating and meeting the future health needs of our growing community.
Governance Additional Content Section 1
Baptist Health System Board of Directors
The Baptist Health board of directors is responsible for advising and guiding the strategy, goals, objectives, programs and activities of the only locally governed, faith-based, not-for-profit health care system in Northeast Florida.
Hospital Boards
Baptist Health hospitals are governed by individual boards that include representatives from their local communities.
Governance Additional Content Section 2
Our health system is distinguished by four key pillars:
Mission Driven

We are called to improve lives within the community, by providing excellent care for people whose lives have been interrupted by illness or injury, and by promoting health and wellness.

Community Focused

We exist for one reason: to serve the health care needs of people in Northeast Florida and Southeast Georgia.

Locally Governed

Baptist Health is a not-for-profit organization owned by the community – not by shareholders. We are guided by a volunteer board of more than 85 engaged community leaders.

Faith Based

Our healing ministry focuses on the whole person – physically, mentally and spiritually.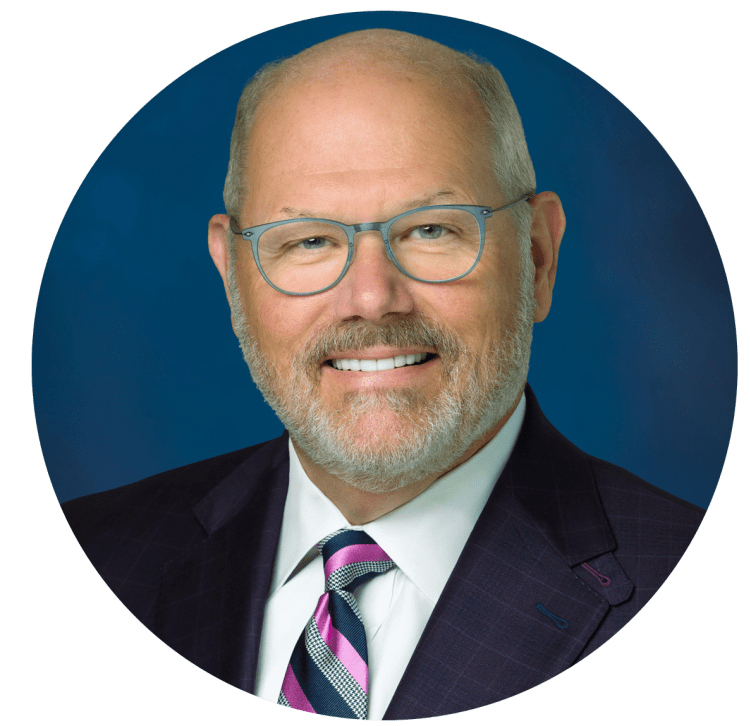 As part of the communities we serve, our board members volunteer their time and expertise to help us improve access to high-quality care and ensure we are prepared to meet future health needs in the region.
Michael A. Mayo, DHA, FACHE
President and Chief Executive Officer