David Morrell
,

MDiv, BCC, CT
Lead Chaplain, Palliative Care
David Morrell Biography and Information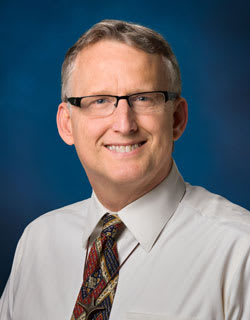 David Morrell joined Baptist Health in 2012. He serves as the Lead Chaplain of Palliative Care. He is an ordained minister and has served churches as both Youth Minister and Worship Pastor in Florida, South Carolina, and Texas.
David earned a Bachelor of Music Education from Baylor University in Waco, Texas. He then earned a Master of Divinity with Biblical Languages degree, including a concentration in Church Music, from Southwestern Baptist Theological Seminary in Fort Worth, Texas.
David completed two Units of Clinical Pastoral Education (CPE) in Miami, Florida. He completed three units of CPE as a Resident Chaplain at Baptist Medical Center, specializing in Palliative Care and Behavioral Health. David was the first Chaplain Resident assigned to the Sulzbacher Center for the Homeless and the first Chaplain for The AgeWell Center for Senior Health. He is a member of the Association of Professional Chaplains, ADEC, the Thanatology Association, the Spiritual Care Association, and Hospice Foundation of America.
David loves people and working at Baptist Health, where he can participate in their healing process. He is an active attendee of Hendricks Avenue Baptist Church. David and his wife, Sarah, have three daughters, Lyndsey, Kaitlyn, and Abigail.