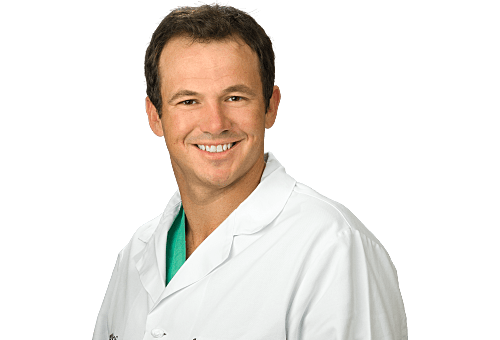 Steven Hodgett, MD, FACS
General Surgeon
Steven Hodgett, MD, FACS Office and Other Patient Information
Steven Hodgett, MD, FACS Biography and Info
Steven Hodgett, MD, FACS is a bariatric surgeon with the Baptist Center for Bariatric Surgery. The Baptist bariatric program is part of our award-winning services, offering patients the most comfortable and highest level of care available. Dr. Hodgett's areas of expertise include:
Laparoscopic Hernia Surgery
Complex Abdominal Wall Reconstruction for Hernia
Laparoscopic Colon Surgery
Minimally Invasive Surgery
About Me
I have dedicated my career to becoming an expert in advanced laparoscopic, robotic, and bariatric surgeries. These operations use small incisions to help promote faster healing, faster recovery and overall higher patient satisfaction. These techniques, along with an expertise developed in my fellowship at Washington University of St. Louis treating abdominal wall reconstruction cases, have allowed me to become a leader in the field of these complex operations.
Titles
Specialties
Boards
American Board of Surgery (Surgery)
Languages
Hospital Affiliation
Baptist Medical Center South
Baptist Medical Center Jacksonville
Legal Practice Name
North Florida Surgeons P.A.
Ages Treated
Steven Hodgett, MD, FACS Additional Information
Education & Training
University

University of Illinois at Urbana - Urbana , IL

1995 – 1999

Doctor of Medicine - Medical School

Medical College of Wisconsin - Milwaukee , WI

1999 – 2003

Internship

University of South Florida - Tampa , FL

2003 – 2004

Residency

University of South Florida - Tampa , FL

2004 – 2008

Fellowship

Washington University of St. Louis School of Med. - St. Louis , MS

2008 – 2009
Frequently Asked Questions