Meet your wellness coaches!
Cheryl L. Meyer, RN, has more than 35 years of experience in nursing and health services. A Navy veteran, Cheryl has worked with service men and women, hospice patients and families, and as health coach in a variety of settings.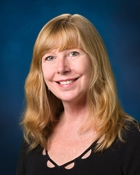 ---
Amaris Chrispell, RN, has worked as a physical education teacher, a nurse and a health coach for the last decade. Her experience includes work as a wellness coordinator, a rape crisis center advocate, and a 911 dispatcher.