Meet your wellness coach!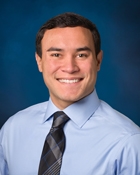 Michael Mayotta wellness coach for y healthy living center mandarin photo Michael Mayotte is a Baptist Health Wellness Coach at the Mandarin Y Healthy Living Center. Michael received his degree in Health Science and Health Education from the University of North Florida. He has a special interest in guiding clients to their goals through small, effective lifestyle changes and looks forward to working with you on your wellness goals!
Stop by today or call the center at 904.202.6452.