Aaron Miri
,

MBA, FCHIME, CHCIO
Senior Vice President and Chief Digital and Information Officer
Aaron Miri Biography and Information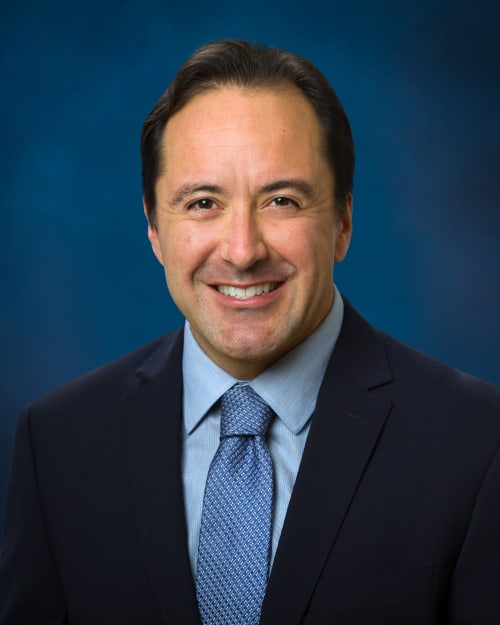 Aaron Miri joined Baptist Health as the Senior Vice President and Chief Digital and Information Officer in 2021. In this position, he is responsible for creating the future of Baptist Health from an information technology perspective, with an emphasis on digital strategy, innovation, cybersecurity, and integration of technology across the enterprise.
Miri has more than 20 years of health care and technology experience. Prior to joining Baptist Health, Miri served as the Chief Information Officer for The University of Texas at Austin, Dell Medical School and UT Health Austin (Texas). His roles prior to UT Austin include Chief Information Officer for Imprivata, a health care IT company based in Boston, Massachusetts; Chief Information Officer for Walnut Hill Medical Center in Dallas, Texas; and Chief Technology Officer for Children's Health System of Texas in Dallas.
Miri received his MBA with distinction from the University of Dallas, and his Bachelor of Science in Management Information Systems from the University of Texas at Arlington. He is a Certified Healthcare Chief Information Officer (CHCIO) through the College of Healthcare Information Management Executives, a distinguished Fellow with the Health Information Management Systems Society (FHIMSS), a distinguished Fellow with the College of Healthcare Information Management Executives (FCHIME), and he is a Project Management Professional (PMP) with the Project Management Institute.
Miri is a nationally recognized 2023 "CIOs to Know" by Becker's Hospital Review, 2020 Healthcare Hero's Awardee from CHIME, 2019 Constellation Research Business Transformation 150 award recipient and was honored with the 2016 Computerworld Premier 100 Technology Leaders award. In January 2022, he joined The College of Healthcare Information Management Executives (CHIME) Board of Trustees. In June 2023, Governor Ron DeSantis appointed Miri to the Florida Cybersecurity Advisory Council.
In 2020, The United States Senate appointed Miri for a second term to the Health and Human Services, federal Health IT Advisory Committee (HITAC) where he serves as co-chairman. In 2016, The Obama Administration appointed Miri to serve on the Health IT Policy Committee established under the American Recovery and Reinvestment Act of 2009. He is an advisor to the National Academy of Medicine and serves on many not-for-profit boards.
Miri is married to Sasha, a teacher, and is a proud father of two daughters.