Jeannie Chapman
,

M. Ed, MA, BCC
System Administrator for Spiritual Care
Jeannie Chapman Biography and Information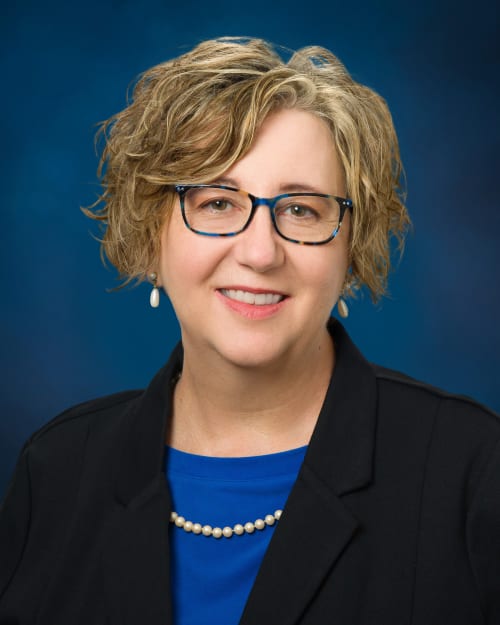 Jeannie Chapman joined Baptist Health in August 2019. She serves as the System Administrator for Spiritual Care, overseeing clinical aspects of spiritual care for the system, as well as offering spiritual care to patients, families and staff.
Prior to joining Baptist Health, she served as Director of Pastoral Care and Community Outreach at Mountain Lakes Medical Center in Clayton, Ga, supervising volunteer chaplains, organizing community educational programming, and collaborating with regional health care services to promote clinical services for inpatient rehabilitation and infusion clinics. She served as the northeast Georgia Chaplain for Marketplace Chaplains providing pastoral care in industrial settings. She began her clinical training at Mary Washington Healthcare in Fredericksburg, Virginia and moved to Jacksonville in 2015 to complete Clinical Pastoral Education (CPE) at Baptist Medical Center. Following CPE, she served as staff chaplain at Ascension St. Vincent's Health Center and Community Pedscare. She has specialty training in gerontology, perinatal/pediatric bereavement, palliative care and healing arts.
Jeannie earned degrees from Asbury Theological Seminary, Troy State University and Georgia Southwestern University and is ordained in the Missionary Church. She is a Board Certified Chaplain through the Association of Professional Chaplains (APC). Prior to seminary, Jeannie worked as a Choral Music Educator and Worship Minister in Georgia.
Jeannie is an avid fiber artist, reader and animal lover. She and her husband, Mike, enjoy spending time with family and their beloved dog, Louie.