Jennie Thomas
,

MDiv, BCC, MSW
ACPE Certified Educator
Jennie Thomas Biography and Information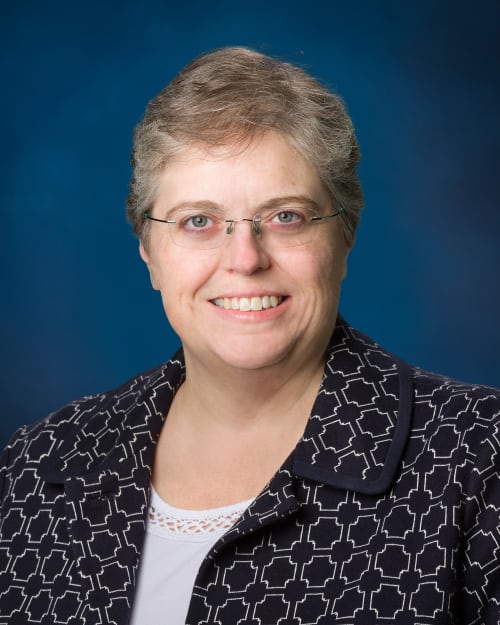 Jennie Thomas began her ministry as a chaplain over 30 years ago. She received her Master of Divinity from Columbia Theological Seminary and holds a Master of Social Work degree from Tulane University. Jennie is a Board Certified Chaplain with the Association of Professional Chaplains and is ordained and endorsed by the Presbyterian Church (USA). During her years as a chaplain, Jennie has been active in ethics committees, employee resource groups, numerous team member support initiatives, as well as community involvement.
Following her first unit of Clinical Pastoral Education at Scottish Rite Children's Medical Center in Atlanta, Georgia, she completed her first and second year residencies at Georgia Baptist Medical Center in Atlanta. She completed her Certified Educator training with The McFarland Institute in New Orleans, Louisiana.
"My hope as a certified educator is to listen people into speech," Jennie says. "By this I mean I listen reflectively, helping chaplain interns, residents and certified educator candidates grow into their own authority and competence as spiritual care providers." She finds great meaning in assisting students as they move into their next phase of ministry whether it is chaplaincy, congregational ministry or community-based ministry.