Sharon Garlington
,

D.Min, BCC
Surgical Services Chaplain
Sharon Garlington Biography and Information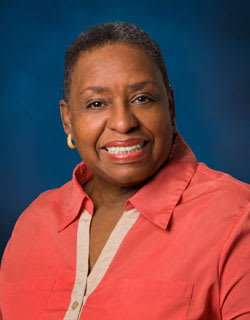 Sharon Garlington joined Baptist Health in 2003 serving the adult surgical units. She provides spiritual care support to patients, their families, and Baptist Health team members with her listening presence, inspirational materials, and prayers. She is also a mentor for chaplain interns and residents and teaches didactics in her areas of expertise.
Sharon earned a Bachelor of Science in Chemistry, a Master of Divinity from Samuel D. Proctor School of Theology in Richmond, Virginia, and a Doctorate of Ministry from United Theological Seminary (UTS) in Trotwood, Ohio. The title of her dissertation was "Equipping Community Faith Leaders to Engage in the Ministry of Pastoral Care."
Prior to beginning her time in ministry, Sharon spent many years as an environmental chemist. She received her Clinical Pastoral Education (CPE) training at Baptist Health. During that time, she pioneered the provision of spiritual care for patients just going into surgery, as well as for those having same-day surgery.
Sharon is ordained by Bethel Baptist Institutional Church in Jacksonville, Florida, where she has been an associate pastor since 2011. She holds clinical membership with the Association of Clinical Pastoral Education and is Board Certified by the Association of Professional Chaplains. She is also a member of the Critical Incident Stress Management Team, which provides urgent psychosocial and spiritual support to staff in the case of an adverse incident at work or with a colleague.