Spine Anatomy, Conditions & Treatments
Spine Anatomy, Conditions & Treatments Main Content
Learn more about spine anatomy, common conditions and treatment options in this library created for patients by Lyerly Neurosurgery.
Understanding the Spine, Back Pain & Neck Pain (Videos)
Common Conditions
Back Pain (chronic)
Bulging or Herniated Disc
Cervical Spondylosis
Sciatica
Spinal Cord Trauma
Spinal Stenosis
Spinal Tumor
Spondyloisthesis
Common Surgical Treatment Options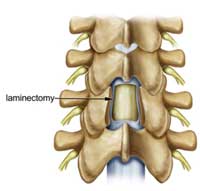 Spinal Decompression
This surgery is used to treat conditions including disc herniation, sciatica, spinal stenosis, and spondylolisthesis. The above illustration of lumbar laminectomy shows how it relieves pressure in the lumbar spine.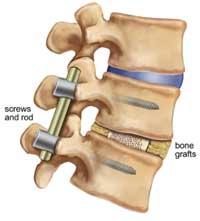 Spinal Fusion
This surgery is used to eliminate abnormal motion of the vertebrae. It involves joining two or more vertebrae by grafting bone and/or using instruments such as screws and rods to provide spinal support.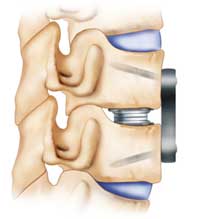 Cervical Disc Arthroplasty
This involves removing a damaged disc and replacing it with an artificial disc, typically metal implants, which allows for motion between the two vertebrae and avoids the need for a fusion.
Baptist Neurological Institute
Baptist Health and Lyerly Neurosurgery created Baptist Neurological Institute to provide exceptional, compassionate and innovative care that makes a profound difference in the lives of adult and pediatric patients and their families throughout the North Florida and South Georgia region.