A very good Friday
COVID-19 survivor goes home after 15 days on a ventilator.
Johnny Woodhouse Published: 6/19/2020
In February, Carl and Laura Schuck of Ponte Vedra took a long-awaited trip to the big island of Hawaii.
It was their third trip to the 50th state.
Last year, the couple checked off another destination on their bucket list – Africa.
"It was absolutely beautiful and an overwhelming, three-week experience seeing all the magnificent animals in the wild," said Laura Schuck, a Florida native who grew up in Orange Park.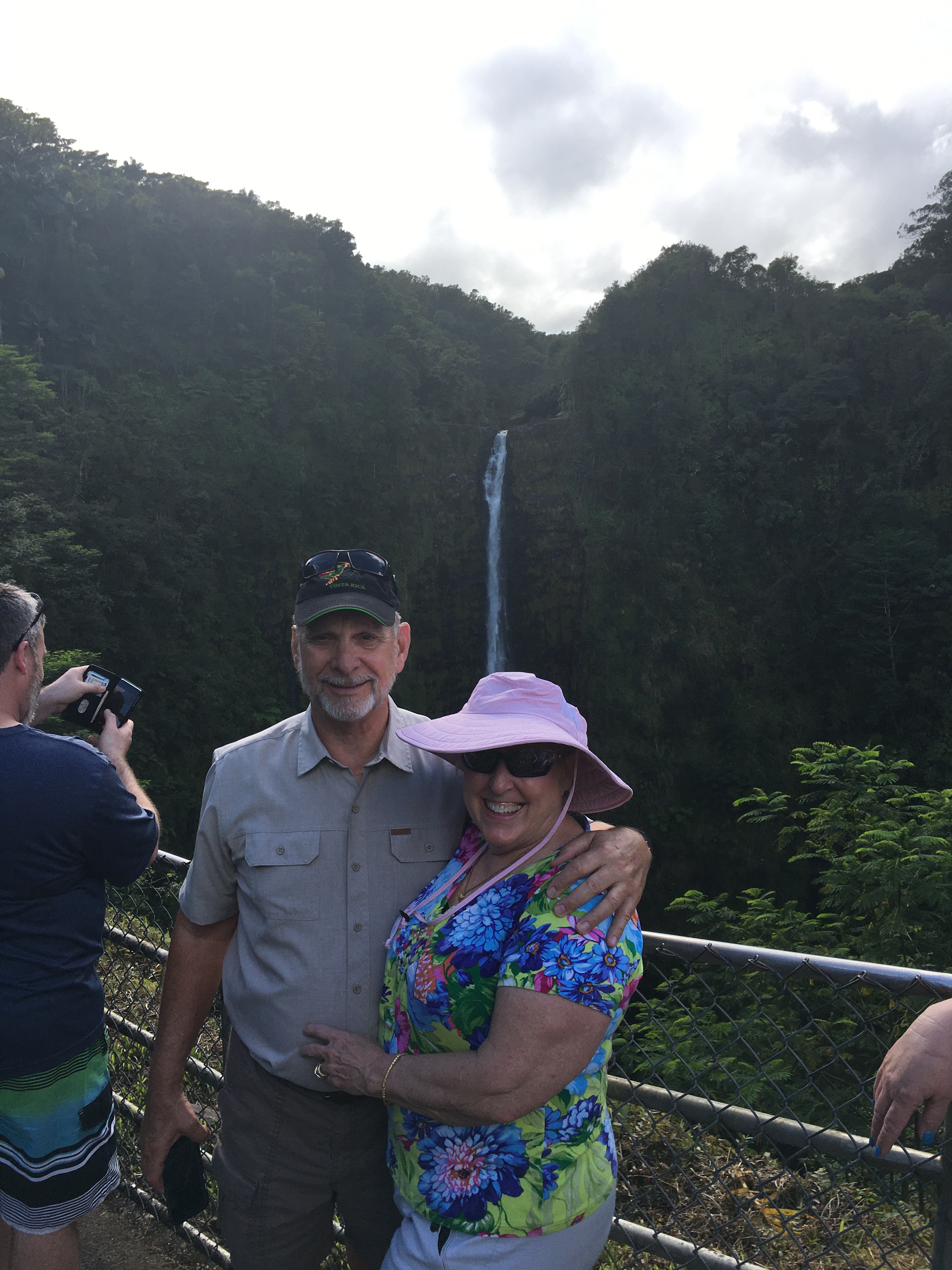 The Schucks met in 1979 when Carl was starting his career as an electrical engineer in Melbourne, Fla., and Laura was working in education.
"We met at a T.G.I.F. event and really hit it off. We were married two years later," said Laura Schuck.
Three years ago, Carl Schuck, 72, was diagnosed with lung cancer. He underwent robotic-assisted lung surgery at Baptist Medical Center Jacksonville and has been cancer-free ever since.
"I just marked my third year of survivor status," said Schuck, who stays in "reasonably good shape" by working out several times a week at his local fitness center.
So, when his muscles became unusually tired in mid-March, Schuck wondered if he was coming down with something.
"I had no energy and no appetite whatsoever, and that persisted for a few days," he said.
When he developed a fever of more than 100 degrees, Laura Schuck could see the writing on the wall.
"When he wouldn't eat, that's when I became concerned that Carl had contracted the coronavirus," she said. "And with his weakened immune system, we decided it was time to take him to the hospital."
Schuck was so feeble on March 20 he had to be wheeled into the Emergency Center at Baptist Medical Center South.
A CT scan of his chest detected he had COVID-19. It wasn't long before he was admitted to the Intensive Care Unit.
"That was the last time I saw him until I picked him up from the hospital on April 10," Laura Schuck said.
'One of their worst COVID cases'
Laura Schuck said she received detailed updates on her husband's condition every day while he was an ICU patient at Baptist South.
"At one point, he came down with pneumonia because of all the moisture in his lungs," she said. "One of the nurse practitioners would typically speak with me after rounds. One called me like clockwork. You would have thought he had all day just to speak with me. He was very reassuring and told me how brave Carl was."
After two weeks on a ventilator, Schuck started to rally and breathe on his own and was slowly brought out of sedation.
"That was a sign that he was really fighting this," said Laura Schuck.
Three days after being taken off a ventilator, Schuck said he came out of his "brain fog."
"I wasn't always the best patient," he joked. "I started pulling tubes out because I was having hallucinations. Every time I woke up, I thought I was in a different room. For some reason, I thought they were moving me all around the hospital."
Schuck knew he had turned the corner when he was allowed to eat and drink again.
"The first thing they brought me was two cans of ginger ale and I drank them both," he said. "My first real meal was a sandwich and I was thrilled when they brought me my first salad. After that, I ate everything in sight."
During his 21-day hospital stay, Schuck lost around 20 pounds. "I don't recommend that diet," Laura Schuck said.
"As he got stronger, he started using his cell phone to answer emails and Facebook posts. One of his doctors told me that Carl was one of their worst COVID cases, but he bounced back and responded so well to their treatment."
Gauntlet of caregivers
When he was discharged from the hospital on Good Friday, April 10, a gauntlet of Baptist South team members, many dressed in green scrubs and personal protective equipment, lined a first-floor hallway to bid him a fond farewell.
"I was so overwhelmed with emotion. I had no idea that was going to happen," Schuck said. "Everyone, from the doctors to the respiratory therapists, took such good care of me. I called all the nurses my 'angels of mercy.'"
Schuck said he felt like "a wilted piece of lettuce" when he finally arrived back at his Ponte Vedra home.
"I was so wiped out. It was all I could do to get from the car to my bed that afternoon," he added. "But the next day was Holy Saturday and I was determined to watch the entire vigil mass on TV.
"Our faith is what pulled us through all of this. God has definitely put his hands on all health care workers. They are the true heroes."
At Baptist Health, we want to help keep our community informed about COVID-19. For more information, visit baptistjax.com/covid19. For questions about COVID-19 symptoms, call 904.302.5050.
Baptist Health physicians are here for you during this time and can diagnose, treat and prescribe medications virtually. Request an online doctor appointment here.
Close X