Duval 'til you drop?
Take it from an ER doctor: Don't let the heat sideline you from football game festivities.
Guest Columnist Published: 10/7/2019
DUUUVAL!
You're going to a Jacksonville Jaguars home game. That means it's time to meet up with friends, maybe have a few drinks, and of course, suffer through the Jacksonville heat. During the summer months and early fall, because we all know it stays hot in Jacksonville well past summer, I treat someone in the emergency room for a heat-related illness on just about every shift. Most of those people were enjoying the day on a boat, at the beach or at a sporting event.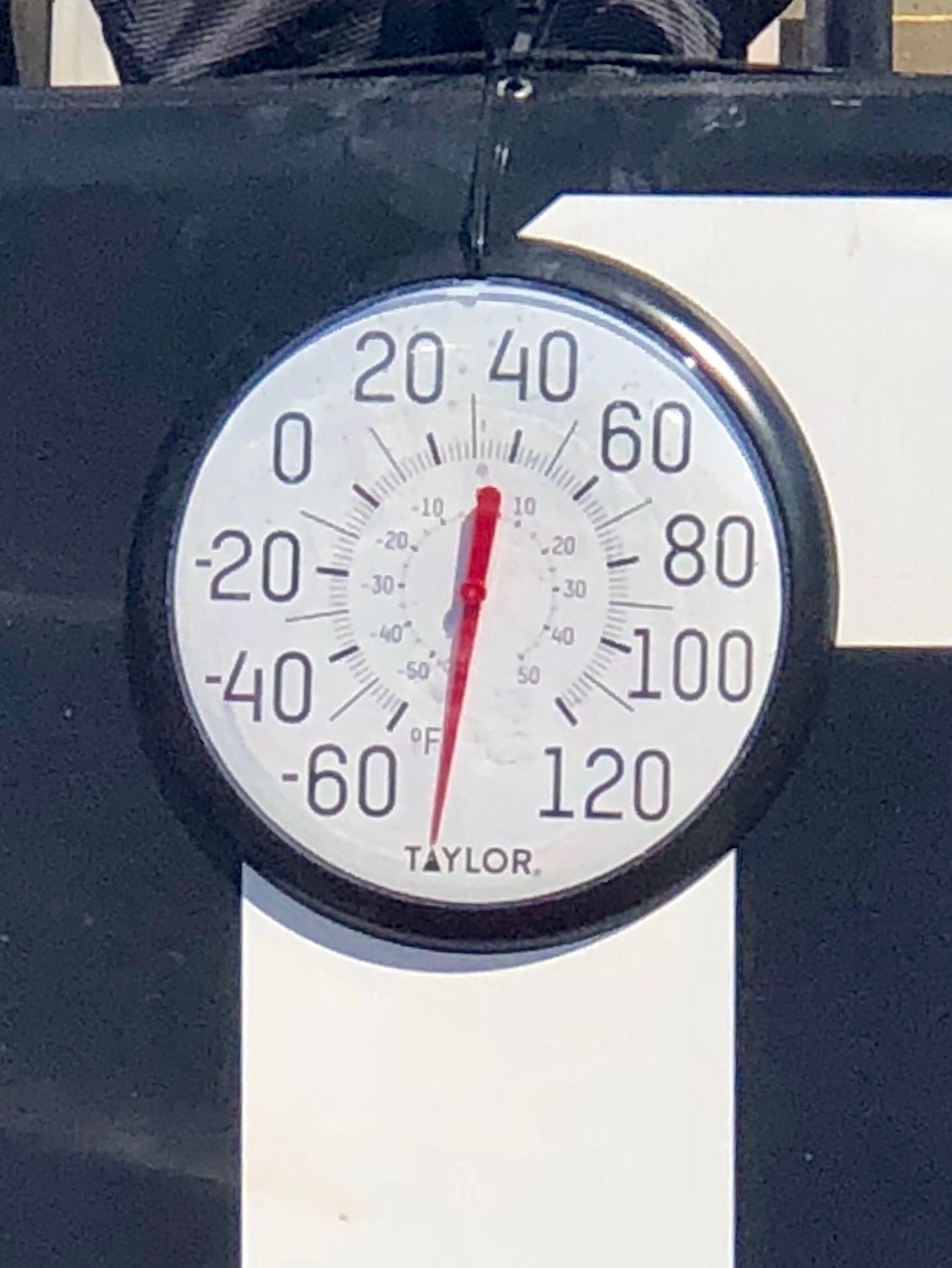 During the Jaguars' home opener against the Kansas City Chiefs on September 8, temperatures soared to well over 100 degrees. According to the Jacksonville Fire Rescue Department, there were 86 medical calls inside the stadium and 18 people had to be taken to the hospital.
A visit to the emergency room will always ruin a football Sunday, so if you're planning on going to a Jags game, an outdoor concert or any other event when it's hot, this article is for you.
What's the harm in a little heat?
Prolonged exposure to the heat or the sun will lead to heat exhaustion and eventually heat stroke. After your core body temperature has been elevated for enough time, you may notice a headache, nausea/vomiting, weakness or fatigue. Overall, you just feel worn out and maybe a little lightheaded.
Many of us have experienced heat exhaustion, and the early signs can often be overlooked. If you don't listen to your body, it could lead to dehydration, which eventually causes your kidneys to fail and your muscles to break down. No one wants muscle breakdown and organ failure at a football game! So, when these symptoms kick in, get out of the heat, cool down and hydrate!
Most people will take precautions once they feel the signs of heat exhaustion, but if you don't, heat exhaustion could escalate to heat stroke.
Heat stroke usually occurs when your body temperature rises above 104 degrees for a prolonged period of time. However, certain things can increase your risk of heat stroke. Medications, drugs, alcohol, obesity, extreme ages (young and old) and heart disease are all going to increase your chances of having a deadly encounter with heat.
Heat stroke is characterized by all of the nasty symptoms associated with heat exhaustion, plus altered mental status, confusion, memory loss, hallucinations and even seizures. During heat stroke, your body stops sweating and your organs shut down. You may even stop breathing safely on your own. This is most definitely a medical emergency and you should be seeing me or one of my colleagues in the ER. If I haven't scared you yet, you've had too many drinks! Speaking of which…
Blame it on the a-a-a-a-alcohol!
There will always be people who choose alcohol over ice water. What harm could another mixed drink, wine, beer or champagne (on victory days, of course) do? Alcohol is a diuretic, a substance that increases your urine output. It will cause your kidneys to get rid of more water than normal, which causes you to be even more dehydrated than before.
Do you have some tips for the heat?
I thought you'd never ask!
Drink more water. Healthy adults should be drinking about eight glasses of water a day. In the heat, you'll need much more. Remember, alcohol pulls water out of your body and even if you are urinating frequently and it's clear, you could still be dehydrated. If you are drinking alcohol while out in the sun, drink a large glass of water with every alcoholic beverage you have.
Wear sunscreen and protective clothing. Let me tell you a little about myself: I'm pale. In fact, I look like a long-haired, Scandinavian hippy doctor. After a few hours in the sun, my skin is red. A simple sunburn is actually a first-degree burn, and one of the main complications of burns is dehydration. So, wear sunscreen or breathable, UV-protective clothing. Even those with darker complexions need to be wary of direct exposure to the sun, which will contribute to heat-related illnesses. Listen to what your body tells you and enjoy some shade.
Light beer is not a water replacement, but it's the best option for alcohol. I love a good IPA or even a margarita if I'm feeling fancy, but when you're outside for long periods of time, it's best to stick with light beer with lower alcohol content and higher water. It does NOT replace water, but will do less damage after several hours.
Have a buddy system. Keep an eye on your friends and family. If someone has a headache or is getting tired and sits down, get them to a cooler location and give them a glass of water. It may save their whole afternoon, or even their life.
Take care of those at higher risk. Your kids and grandparents are much more susceptible to the heat. If you have any medical conditions, make sure you have an exit strategy if you get too hot or tired.
Have fun out there! We may have hurricanes and crazy heat, but we live in the best city, so enjoy it!
Our guest columnist is Matthew Thompson, MD, an emergency medicine physician with Baptist Health and Emergency Resources Group. Baptist Health and Wolfson Children's Hospital provide life-saving care at Emergency Centers throughout the First Coast, for adults and Jaguar cubs!
Close X