Catch her drift
This brain tumor patient's positive attitude is contagious.
Carolyn Tillo Published: January 13, 2020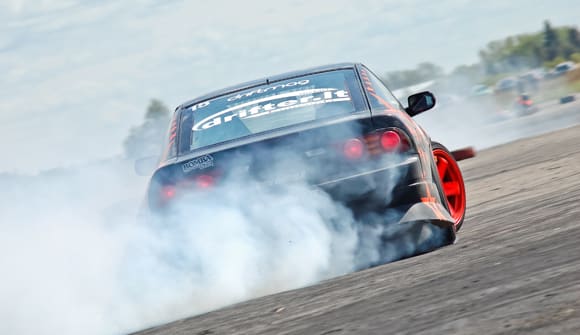 When Robert Cavaliere, MD, director of the Neuro-Oncology Program at Baptist MD Anderson Cancer Center, and his team asked his patient Christie Harris what her plans were for the weekend, they knew her answer would never be boring.
Harris and her boyfriend Andrew Huffman are both daredevils and adrenaline junkies, so one weekend was spent driving to a racetrack in Alabama and "drifting."
Drifting sounds relaxing, but for non-racecar enthusiasts who don't know, it's anything but. The goal is to lose traction in your rear tires, and, if you're lucky, tap the bumper of the car in front of you without spinning out of control.
Harris was up for the challenge. After her diagnosis with a grade 4 glioblastoma in 2016, drifting seemed like a piece of cake. It's no wonder Dr. Cavaliere's team referred to her as one of their happiest cancer patients.
"If you're happy and you've got positive thoughts, your body feels better," Harris said.
Unexpected news
Harris has maintained a positive attitude throughout her treatment, but the brain tumor was the last thing she expected during that Thanksgiving. After a half-day at work as a phlebotomist with Baptist Primary Care the day before Thanksgiving, she went home to rest. Her nose was stuffed up and she had a sore throat and a headache. She thought it was her annual upper respiratory infection coming back.
But the headache got worse on Thanksgiving. Harris spent the whole day in bed, wearing a scarf around her head and sunglasses inside because light and sound made her head hurt even more. When she woke up, she thought it was Thursday night, but it was Friday night. She had slept for more than 24 hours. Any time she got up, she felt nauseous and sometimes vomited.
Her family and boyfriend were worried. Harris was not one to lie in bed all day. They took her to the ER when her headache continued and her vomiting didn't stop, and she got a CT scan and an MRI.
That's when the Baptist Health team found the brain tumor, which had weakened her optical nerve on the right side, leading to the painful headache. They also found a cancerous growth on her thyroid that was too small to require surgery but which they continue to monitor.
The following Monday, she went into surgery with Ricardo Hanel, MD, neurosurgeon at Baptist Health, to have the brain tumor removed. Dr. Hanel was able to remove 95% of it, taking out as much as he could because attempting to remove the remaining 5% would have risked injuring Harris.
After the surgery, Harris took three months off from work to heal, eventually going in for half days until she got stir-crazy. Dr. Cavaliere ordered a chemotherapy and radiation regimen, with the goal of controlling the tumor's growth. The treatment lasted for about a year-and-a-half.
Throughout this time, Harris's family and boyfriend were there to support her.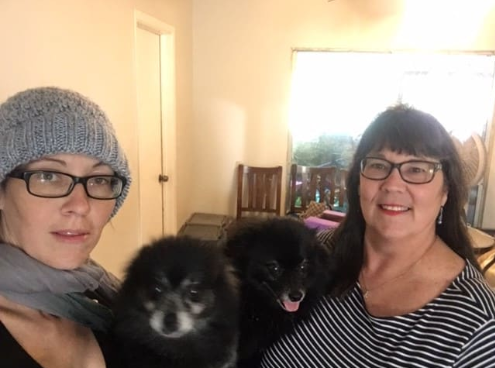 Driving forward
As she recovered from treatment, Harris didn't let her brain tumor stop her from pursuing her fun weekend plans. Life since her diagnosis has been similar to the extreme sports she loves — active, busy and fast-paced, with a focus on the future. She doesn't dwell on her cancer, and she doesn't want people to feel bad for her.
"I'm strong enough on my own," Harris said. "Cancer can't kill me. It can try."
If you need a cancer specialist or have questions about our neuro-oncology clinic at Baptist MD Anderson, please call 904.202.7300 or visit BaptistMDAnderson.com.
Close X