Y Healthy Living Center Baptist North
Y Healthy Living Center Baptist North Main Content
The Baptist Y Healthy Living Center brings healthy lifestyle opportunities to north Jacksonville.
Our Y Healthy Living Center at Baptist North is open five days a week, offering wellness services and programs at no or low cost to the general public – a YMCA membership is not required.
Offered at this Center:
Wellness coaching
Baptist Health classes and events
Support groups
Health talks
Baseline health screening
Walking trail around the building
Request a Free Health Screening
Register for a free baseline health screening and Personal Health Survey to help you know your numbers and improve your health. The screening includes:
Blood pressure check
Body Composition
Glucose check
Cholesterol and triglycerides
Health and wellness coaching
Referral to a nurse coach or primary care physician as needed
Request a Free Health Screening
Y Healthy Living Center Baptist North Additional Content Section 1
What is health coaching?
Health coaching is a partnership. Throughout the partnership, your health coach will be a supportive mentor, motivating you to make positive health choices that will impact your overall wellbeing intended to help you move from where you are to where you want to be.
Get Started with a Baptist Health Coach
Medical Oversight and Management
Aristides Sastre, MD, provides medical leadership for the Y Healthy Living Centers. He specializes in family medicine and believes empowering patients with information that they can apply to their everyday lives is at the foundation of good health.
Meet your wellness coach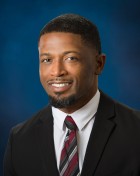 Keith Brown
Y Healthy Living Center Baptist North Additional Content Section 2
Classes & Events
Our in-person health & wellness programming may be limited at this time, but our expert and physician talks are being conducted virtually.
 
Here are some ways to connect with Healthy Living Centers so you don't miss out:
Current Events
Currently, no events are scheduled.
Y Healthy Living Center Baptist North Additional Content Section 3