'I needed to be there for my daughter'
A young mother and nurse practitioner deals with an unexpected thyroid cancer diagnosis.
Carolyn Tillo Published: 11/6/2019
Jessica Burkett, 34, was putting night cream on her neck when she felt the nodule. It was small, the size of a BB pellet.
But Burkett has worked for nine years as a registered nurse and five years as an advanced registered nurse practitioner, and she didn't have a good feeling about this.
Her primary care doctor referred Jessica to Alan Cleland, MD, a Baptist Health endocrinologist, and a biopsy revealed papillary carcinoma, a type of thyroid cancer.
"When I found out, I was completely shocked and devastated and fearful," Burkett said. "I knew I needed to be there for my daughter."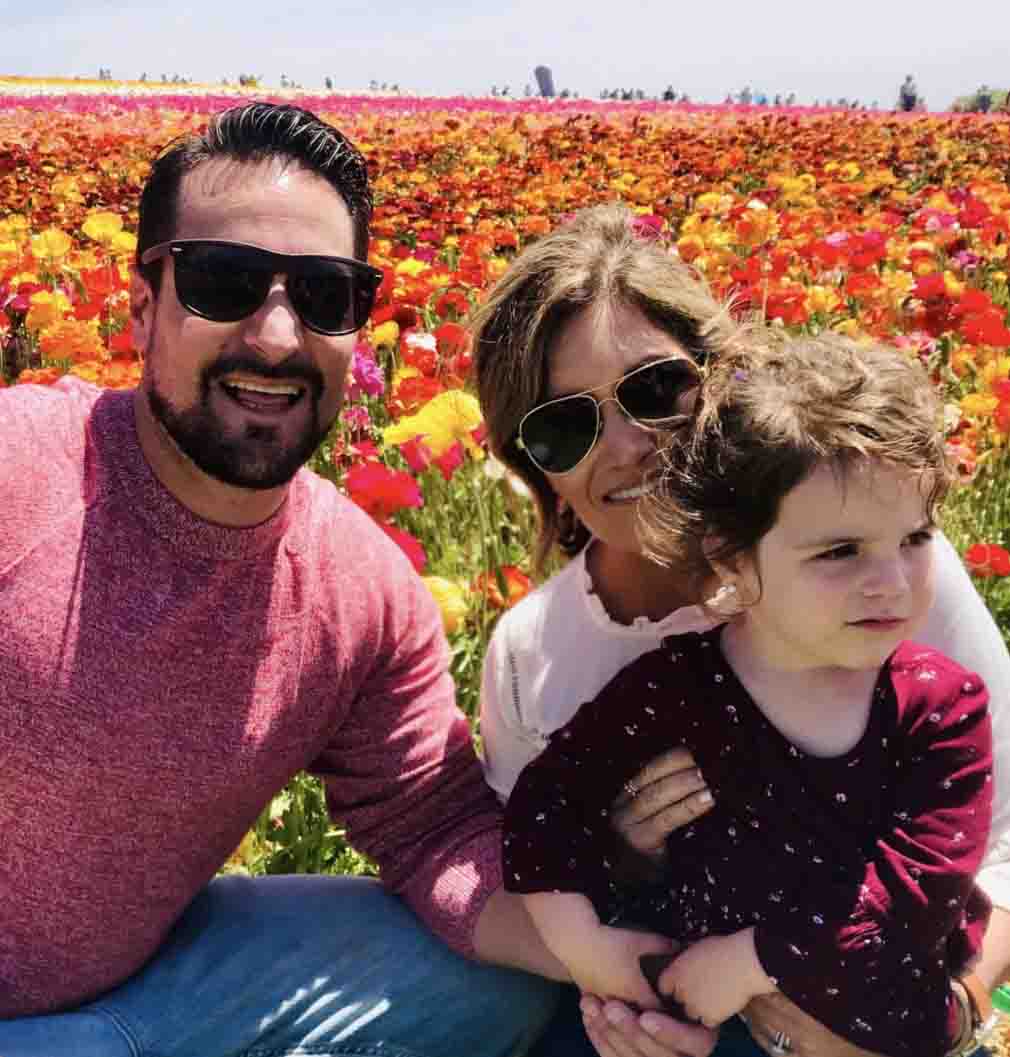 Burkett's daughter Ashlynn is 2. She and her husband, Brett, had talked about having more kids, but they had to put those plans on hold.
Dr. Cleland referred Burkett to Russell Smith, MD, head and neck surgical oncologist at Baptist MD Anderson Cancer Center. Burkett did her homework, researching Dr. Smith on her own as well. After realizing the depth of Dr. Smith's experience treating thyroid cancer, she was sold.
Dr. Smith told Burkett that he would need to remove her thyroid, as well as the lymph nodes along her windpipe, to make sure there was no cancer in them. Based upon the extent of the tumor in the tissues removed during surgery, he would evaluate the need for additional treatment with radioactive iodine therapy, directed by the radiation oncology and endocrinology teams at Baptist MD Anderson.
On the day of the surgery, Dr. Smith stopped by to talk with Burkett before the procedure. Her mom and husband had just stepped out, and it was just the two of them in her room. She was trying to stay strong and brave for everyone else, but on the inside, she was terrified. She grabbed Dr. Smith's hand.
"You promise you'll take good care of me?" she asked.
"I promise," he said.
Burkett was confident in the care Dr. Smith would provide. He made her feel comfortable and put her at ease, and, after their conversation, she knew she was going to be okay.
The surgery was in April, and Burkett is now cancer-free. She continues to go in for routine screenings, and she's back to her exercise routine of running, walking and doing her BodyPump class at the YMCA.
She says she felt that God was in her corner after her successful treatment, and she hopes to inspire others by continuing to share her story, especially because thyroid cancer is the most common cancer in women ages 20 to 34
"I'm just very grateful," Burkett said. "I hope that by sharing my story, I can help someone else."
If you have a question about a thyroid cancer sign or symptom that concerns you, talk to your doctor. If you need a primary care doctor, visit baptistjax.com or be matched to the right doctor for you by calling call 904.202.4968. If you need a cancer specialist, please call 904.202.7300 or visit BaptistMDAnderson.com.
Source: Cancer.net
Close X