'I'm proof and so is my son'
Breast cancer can also be a 'guy' thing.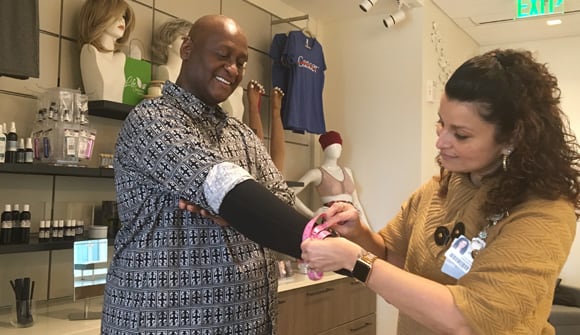 In 1991, Al Stallings was invited to perform on "Showtime at the Apollo," a nationally televised talent show airing from the famous Apollo Theater in New York City.
His song choice was the pop standard "Always and Forever" by Heatwave, a funk-disco band.
"It was one of my signature songs," recalled Stallings, an amateur singer who first noticed he could carry a tune in the fourth grade. "But I messed up big time at the Apollo."
Stallings lost his place in the 1978 hit song, and was unceremoniously booed by the Apollo's notoriously tough crowd. In those days, contestants who bombed were escorted off the stage by C.P. "Sandman" Lacey, the Harlem's theater's so-called "talent executioner."
"I went to the high part of the song too soon and the band didn't go with me," Stallings said. "Next thing I know, a siren is going off and the Sandman is coming to get me, but that never stopped me from singing again."
Neither did a diagnosis of breast cancer at age 58.
Self-exam not just for women
According to the American Cancer Society, family history can increase the risk of breast cancer in men, particularly if other men in the family have had breast cancer.
In Stallings' case, his son, AJ, was diagnosed with breast cancer first, after noticing his right nipple leaking fluid. Nipple discharge is one symptom of breast cancer in men. Other symptoms include:
A painless lump or thickening of your breast tissue
Changes in skin covering your breast, such as dimpling, puckering, redness or scaling
Changes to your nipple, such as redness or scaling, or a nipple that begins to turn inward
"After my son was diagnosed in May 2015, I starting checking myself for lumps and found some," said Stallings, who had a diagnostic mammogram at the Hill Breast Center at Baptist MD Anderson Cancer Center. "I remember asking the receptionist where the mammogram line was for men."
Once a biopsy confirmed his diagnoses of stage 2 breast cancer, Stallings, a retired production support supervisor at Naval Air Station Jacksonville, ended up having the same surgery as his 34-year-old son, a double mastectomy. He also needed chemotherapy because the cancer had reached his lymph nodes.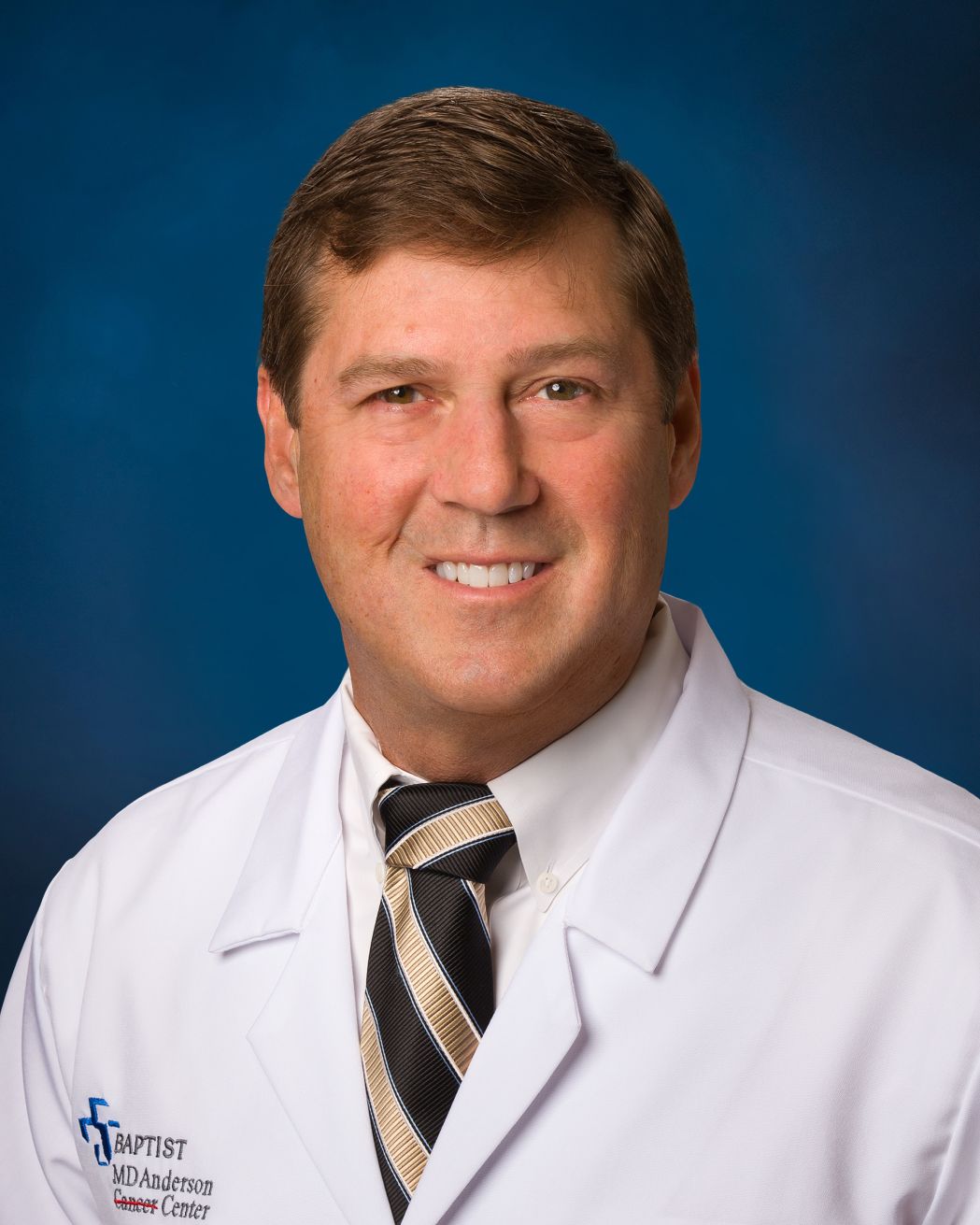 "In AJ's case, we caught it a lot earlier because he had not developed a lump like his father," said general surgeon Gordon Polley, MD, a faculty member of Baptist MD Anderson who treated both father and son.
"Male breast cancer is treated the exact same way as female breast cancer. Men have the same risk factors as women."
Singing his caregiver's praises
As part of his cancer treatment, Stallings developed a condition called lymphedema, caused by the removal of some of his lymph nodes. He wears a special, medical-grade compression sleeve on his right arm to help control swelling and is currently working with lymphedema specialists at Baptist MD Anderson, including medical oncologist John Vu, MD.
"Everybody at Baptist MD Anderson was great. They treat you like royalty," Stallings said. "I can't say enough about the hospitality I received. They take the worry out of your mind."
During Black History Month, Stallings was invited to sing at a Martin Luther King Day observance at Baptist MD Anderson that was attended by a number of team members, including Dr. Vu.
Men make up less than 1 percent of all breast cancer cases in the U.S., according to the National Breast Cancer Foundation, but don't tell Stallings that.
"Dr. Polley said he is starting to see more men being diagnosed with breast cancer," said Stallings. "I'm proof and so is my son."
If you or a loved one has recently discovered a lump in the breast, had a suspicious mammogram or been diagnosed with breast cancer, experts at Baptist MD Anderson Cancer Center offer hope, compassion and expert care.