Soccer player shoots to score again
Logan was treated for brain cancer at Wolfson Children's, one of U.S. News' 50 Best Children's Hospitals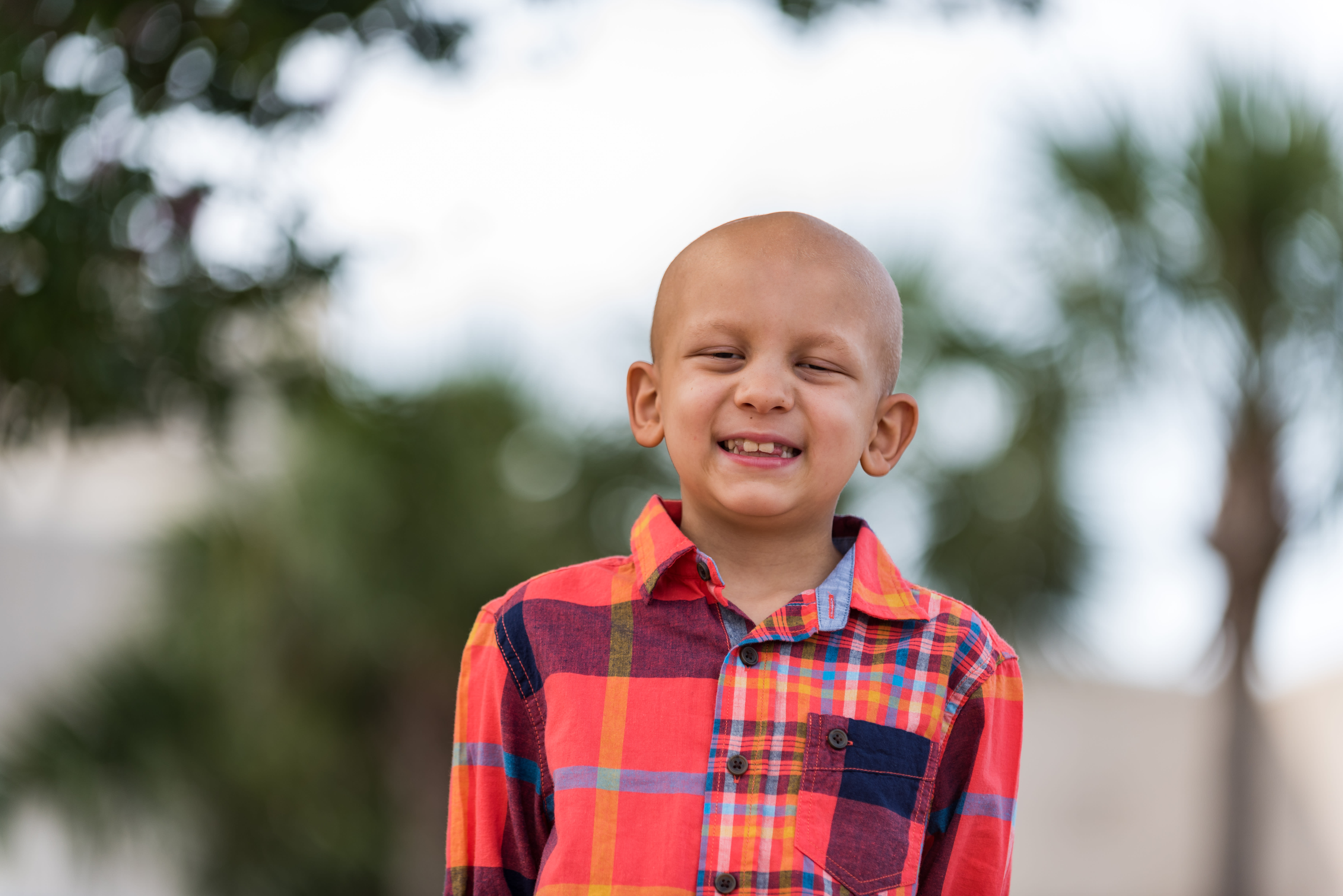 Life is supposed to be simple when you're 7 years old. Logan Silva's life revolved around the soccer field, until he was sidelined by a concussion. Little did he or his parents know, that injury may have indirectly saved his life.
"If that hadn't happened, we might not have pushed so hard to find out what was wrong. And then the tumor could have grown," said Daniel Silva, Logan's father. "Maybe it was a blessing in disguise."
For two months after his injury, Logan suffered from headaches that seemed to come out of nowhere. Logan's pediatrician initially believed it was lingering effects of the concussion, but the headaches grew worse and were soon accompanied by nausea and vomiting.
On September 30, 2017, Logan got an MRI at Wolfson Children's Hospital of Jacksonville.
"After they were done with the scans, the MRI tech came out and said there was a room in the ER that was waiting for us, and that we would meet a doctor there to discuss the results," Silva said. "So obviously we knew something was going on."
The MRI revealed medulloblastoma, a fast-growing brain tumor located in the cerebellum, the lower, rear portion of the brain. Additionally, the tumor was blocking the flow of cerebrospinal fluid, leading to a buildup of fluid in the ventricles of the brain known as hydrocephalus, the cause of Logan's excruciating headaches and nausea.
Nathan Ranalli, MD, a pediatric neurosurgeon with Wolfson Children's and the UF College of Medicine – Jacksonville, performed an endoscopic third ventriculostomy (ETV) the next day to treat the hydrocephalus. During this procedure, a small hole is made in the frontal portion of the skull through which an endoscope – a small tube-like surgical camera – is passed through the brain and into the ventricular system. Dr. Ranalli then made a small opening to create a new pathway through which Logan's cerebrospinal fluid could flow around his tumor.
Two days later, Dr. Ranalli performed surgery to remove the tumor. The Pathology Lab confirmed it was medulloblastoma.
Logan recovered first in the Wolfson Children's Pediatric Intensive Care Unit (PICU) before being transferred to the oncology floor. A condition known as posterior fossa syndrome, which sometimes occurs in children who undergo surgery in that portion of the brain, left him unable to walk or talk.
"Logan's great courage and determination gave him the strength to get through this," Silva said.
Following intense inpatient rehabilitation, 30 proton treatments at UF Health Proton Therapy Institute, and six rounds of chemotherapy, Logan is still pushing forward.
Now 9 years old, Logan just finished third grade. His brain scans have been clear since August 2018. While he still has difficulty with coordination, along with slow speech and cognitive processing, he continues to work toward one goal: a return to the soccer field.
When the Silvas turned to Wolfson Children's Hospital in their toughest hour, they didn't know it consistently ranks among U.S. News & World Report's 50 Best Children's Hospitals in the nation for Pediatric Cancer and Neurology & Neurosurgery. But that's exactly what they wanted for Logan.
"I don't believe that we would have gotten better treatment anywhere else in the country," Silva said. "I can tell you that Wolfson Children's Hospital focuses on a culture of care for patients and their parents. And it comes through loud and clear."
Year after year, Wolfson Children's Hospital is ranked among U.S. News & World Report's top children's hospitals in the country. In U.S. News' 2019-20 Best Children's Hospitals rankings, once again, Wolfson Children's Hospital was ranked among the 50 Best Children's Hospitals for Pediatric Cancer and Pediatric Neurology & Neurosurgery. To learn more about pediatric cancer care, call the Cancer Center at 904.697.3600. For more information on the Walter and Michelle Stys Neuroscience Institute at Wolfson Children's Hospital, call 904.697.3600 for neurology or 904.633.0780 for neurosurgery.