Art with more heart
After the birth of their son, two artists create for a cause.
Wesley Roberts Published: 2/12/2019
It's creativity that brought Finn's parents, Matthew Kelly and Marissa Kelly, together when they met as art teachers at a local Jacksonville school.
Now, they create art with more heart than ever before, literally.
The couple was elated when they found out they were pregnant. At 11 weeks, Marissa went in for routine testing and an ultrasound. After her OB expressed concern about an abnormal scan, she had a fetal echocardiogram, a more detailed ultrasound of a baby's heart, at 20 weeks. It was confirmed – their beloved baby had congenital heart disease (CHD).
Finn's specific condition is called Transposition of the Great Arteries (d-TGA), a condition in which the two main arteries carrying blood out of the heart are switched in position.
In a normal heart, the right side of the heart pumps oxygen-poor blood to the lungs and the left side of the heart pumps the oxygenated blood back to the rest of the body. However, in a heart like Finn's, oxygen-poor blood enters the heart but instead of going to the lungs, the blood is pumped back into the body. Oxygen-rich blood recirculates to the lungs, leaving the body with little to no oxygen, a fatal situation.
"While CHD is the most common birth defect, Finn's specific condition isn't," explained Michael Shillingford, MD, chief of pediatric cardiothoracic surgery at Wolfson Children's Hospital. "Less than one percent of babies born in the U.S. have this diagnosis."
Fetal diagnosis is critical
"Getting the diagnosis was a scary time. We were a happy, healthy couple and didn't think anything would be wrong with our son," said Matthew.
Once Marissa and Matthew knew the diagnosis, they toured the Neonatal Intensive Care Unit (NICU) at Wolfson Children's Hospital and met the team of pediatric cardiologists and cardiothoracic surgeons who would be beside baby Finn every step of the way.
"The team we met on that day became our family," said Marissa. "We immediately knew we were in the right place to have the best care."
Finn's little heart was continually monitored throughout the remainder of Marissa's pregnancy by Stephanie Lacey, DO, a pediatric cardiologist at the UF Health Pediatric Cardiovascular Center affiliated with Wolfson Children's Hospital.
Every two to three weeks, Marissa and Matthew came in for an appointment to have Finn's heart checked.
"It's extremely significant that Finn was diagnosed in utero because it gave the family time to prepare for a birth where a whole team of experts would be ready to take care of the baby," said Dr. Shillingford. "I have to give credit to our outstanding Fetal Cardiology Program and Regional Obstetric Consultants who care for patients like Marissa in the prenatal period."
The arrival of Fearless Finn
When Marissa was 39 weeks pregnant, Finn made his grand entrance into the world at Baptist Medical Center Jacksonville, adjacent to Wolfson Children's Hospital. A team of high-risk obstetrics specialists and cardiologists were awaiting his arrival.
Before babies with d-TGA are born, they are healthy because they receive oxygenation and nutrients from the mother. After they're born, they need immediate medical attention.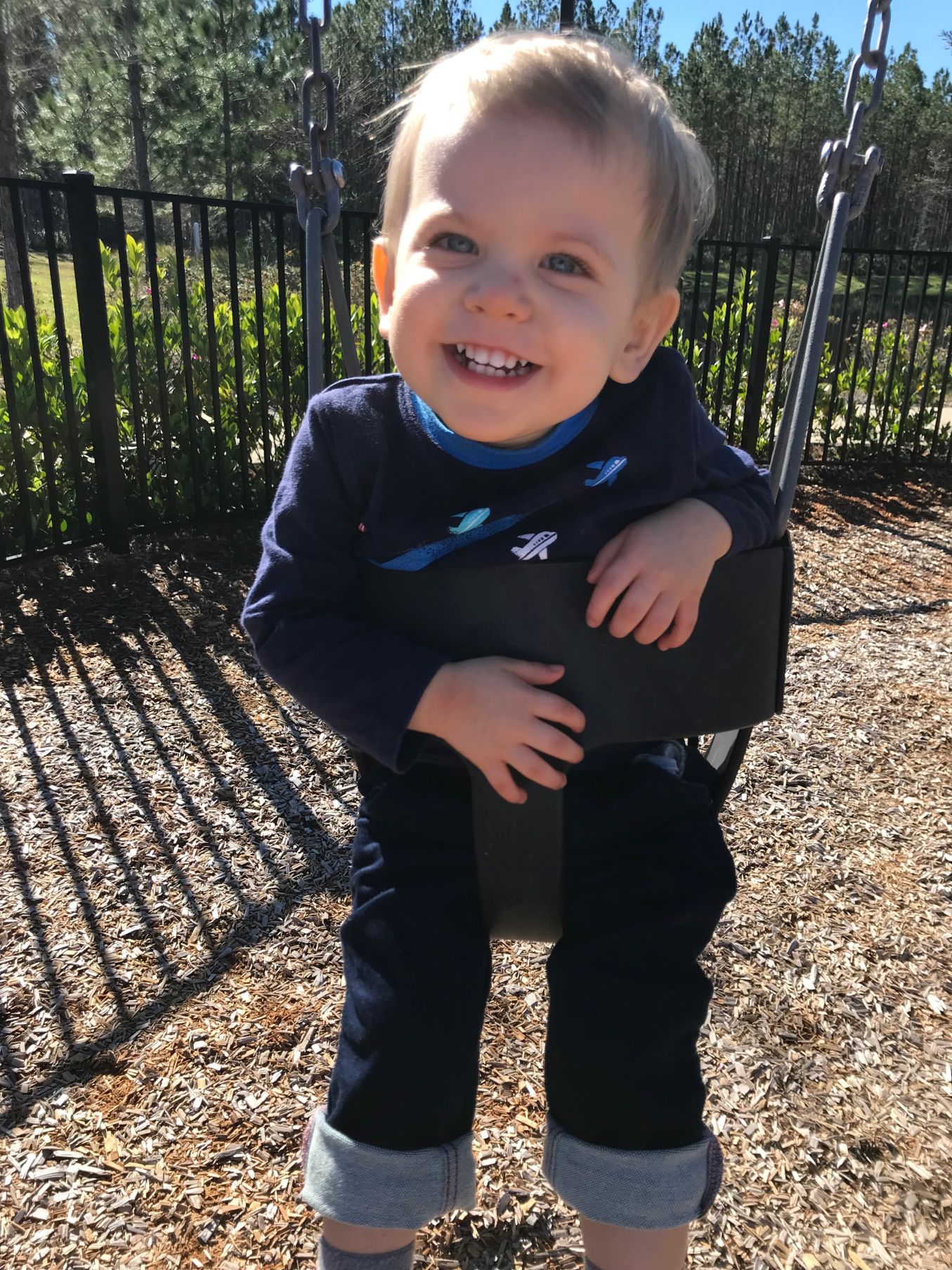 Finn was swept away by the prepared team immediately at birth because symptoms of CHD, like trouble breathing and weakened pulse, can occur very soon afterwards. Matthew was able to see him in the Wolfson Children's Hospital Neonatal ICU four hours later. The new mom didn't see her son until the next day but was thankful for every positive update she received.
Finn spent 11 days in the NICU before his open-heart surgery by pediatric cardiothoracic surgeons, Dr. Shillingford and Eric Ceithaml, MD.
"Surgery is the only option for patients with complex heart defects like Finn's," explained Dr. Shillingford. "During the procedure, called an arterial switch, we switch the great vessels and the tiny coronaries to allow oxygen-rich blood to flow back through the body and oxygen-depleted blood to flow to the lungs like a normal heart."
After surgery, which takes four to five hours, Finn recovered in the Cardiovascular Intensive Care Unit at Wolfson Children's Hospital and was discharged home 15 days later.
New masterpieces
The two artists said they were in a creative rut before Finn came along, but art has given them an outlet to express their experience and help other families with similar stories.
Through the Healing Hearts Project, a Jacksonville nonprofit for that supports and encourages parents of children with CHD, Marissa and Matthew have connected with parents with similar experiences and Finn has met friends with special hearts. They are forever grateful for Wolfson Children's Hospital for connecting them with the program.
"This experience opened a new door for us, both literally and artistically," said Matthew. "We now create art inspired by children with hearts like Finn's. It's a way to let other parents know they aren't alone."
Today, Finn is a happy, normal 1-year-old who loves flipping pages in books and playing with his toy cars. He still sees Dr. Lacey every nine months. A lot of parents ask Marissa and Matthew if going back to the hospital is scary for them, but they don't think so at all. "When we walk back into Wolfson Children's Hospital, we feel completely at peace," said the parents. "We feel like we're home with family because of how well they cared for our fearless Finn."
Little hearts need big expertise. Wolfson Children's Hospital has a team of compassionate experts to deliver outstanding care. For more information, visit wolfsonchildrens.com/heart.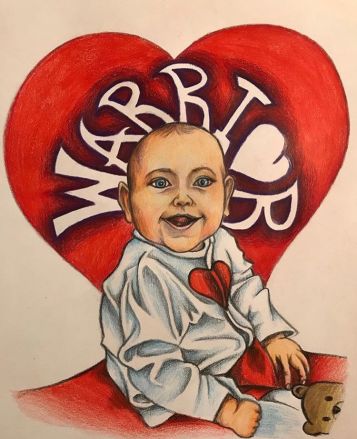 Close X