VIDEO: 'It was scary, honestly'
Brothers born with same craniofacial disorder undergo surgery at Wolfson Children's Hospital.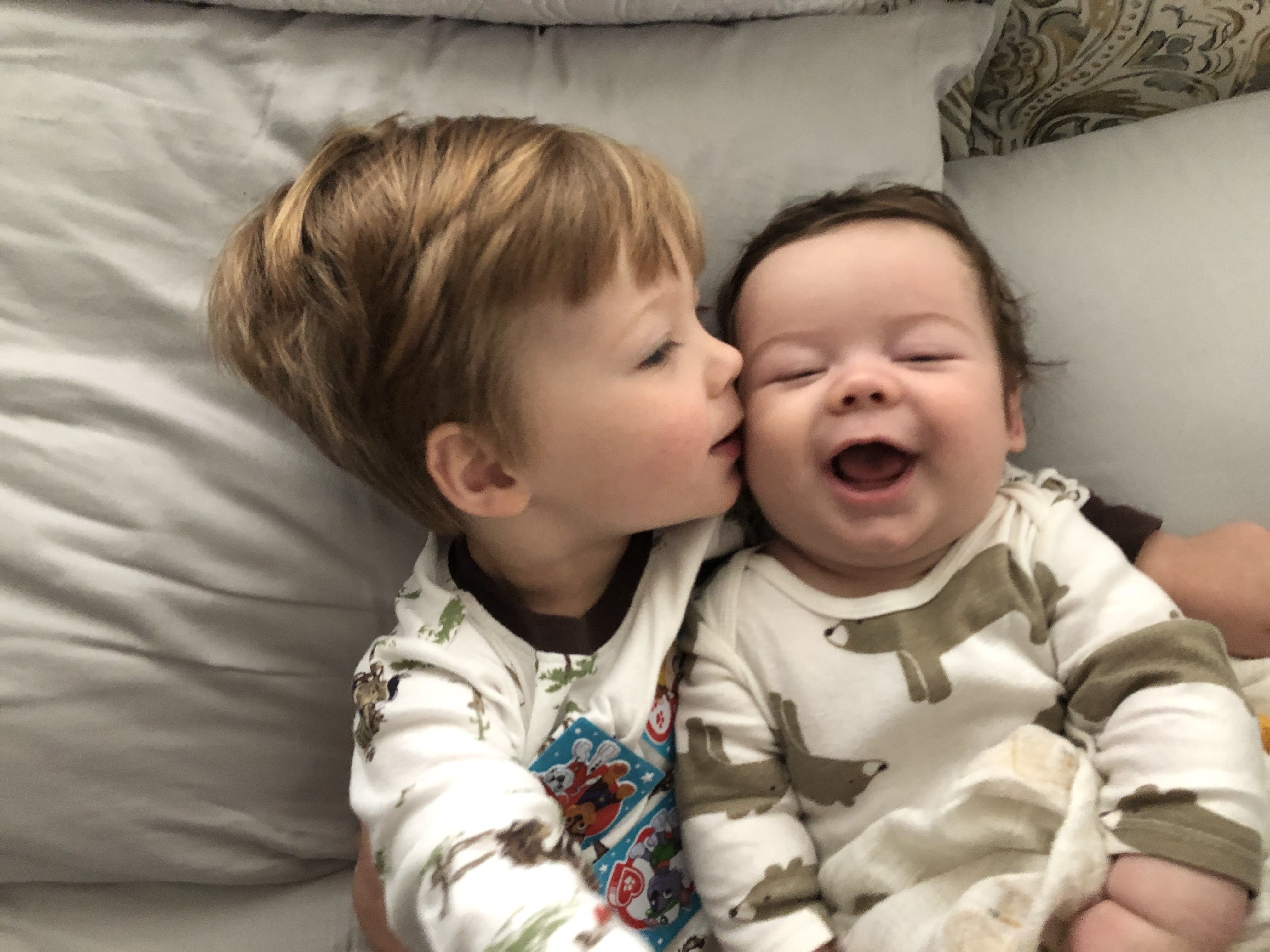 One-year-old Barrett Mayo walks on wobbly legs across his room to play with his older brother, Samuel, who is 3. As the boys' parents, Meagan and Bradley Mayo look on, they joke that they feel at ease knowing Barrett has an added layer of protection because of the helmet he has to wear nearly around the clock.
Samuel, too, had a similar helmet just a couple years ago.
Both Barrett and Samuel were diagnosed with craniosynostosis shortly after birth. Craniosynostosis is the premature fusion of one or more sutures, or growth plates, of the skull prior to birth, resulting in an abnormal head shape. It is rare to have multiple children in the same family with craniosynostosis.
"With Samuel, we didn't know what to look for and our pediatrician pointed out all the features," Meagan Mayo said. "And then once Barrett was born, it was pretty apparent to us at the beginning that he had it, too."
A skilled pediatrician can recognize potential craniosynostosis, and refer the family to Nathan Ranalli, MD, pediatric neurosurgeon and craniofacial surgeon with Wolfson Children's Hospital and the UF College of Medicine – Jacksonville. Dr. Ranalli is also the neurosurgical director of the Craniofacial, Spasticity and Brachial Plexus Programs at Wolfson Children's.
"Craniosynostosis is not just a cosmetic abnormality, but the growth of the brain is being restricted in a way that it should not be," said Dr. Ranalli. "If left untreated, the child can experience what's called intracranial hypertension, or elevated intracranial pressure, and that can manifest as headaches, headaches with nausea and vomiting, blurred vision, and ultimately can cause permanent damage to the child's brain."
Early identification is key: a child under 6 months old can undergo an endoscopic procedure, leaving minimal scarring, while older babies require a more open procedure. Surgery is followed by a year in a specialized helmet, some of which are made with help from Wolfson Children's Rehabilitation.
WATCH to learn more about craniosynostosis and the impact craniosynostosis surgery had on the Jacksonville family:
Wolfson Children's Hospital treats a wide range of neurosurgical and craniofacial conditions. To learn more about the Wolfson Children's neurosurgery program, call 904.633.0780.