Stickler for sunscreen
Working mom touts the benefits of regular skin cancer screenings.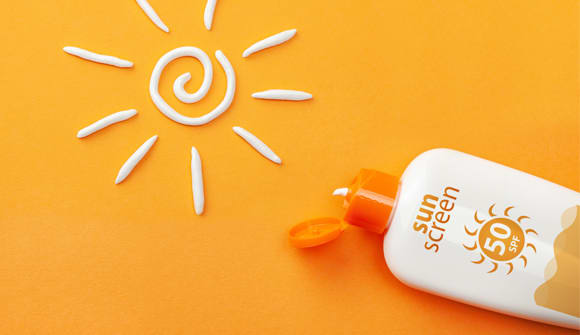 Sara McKee has spent a good portion of her life outdoors. The Florida native and working mom is a veteran event planner whose job often places her in the crosshairs of the sun's harmful rays.
From a golf event to a skin cancer screening
At the 2016 Players Championship in Ponte Vedra Beach, McKee was in charge of setting up a free skin cancer screening event co-sponsored by Baptist Health and Baptist MD Anderson Cancer Center. As golf fans lined up for the walk-up screenings near the 16th hole, McKee marveled at how they had no qualms about getting their skin checked.
"That would have been something way out of my comfort zone," recalled McKee, who grew up in central Florida and spent two years as a special events coordinator for the NFL's Tampa Bay Buccaneers.
But after witnessing the large turnout at the screening tent, McKee, who has a history of non-melanoma skin cancer in her family, knew she needed to get her skin looked at, too. So, the mother of two booked an appointment with Kristen Stewart, MD, a dermatologist who performs free screenings at The Players and is a past president of the Jacksonville Dermatology Society.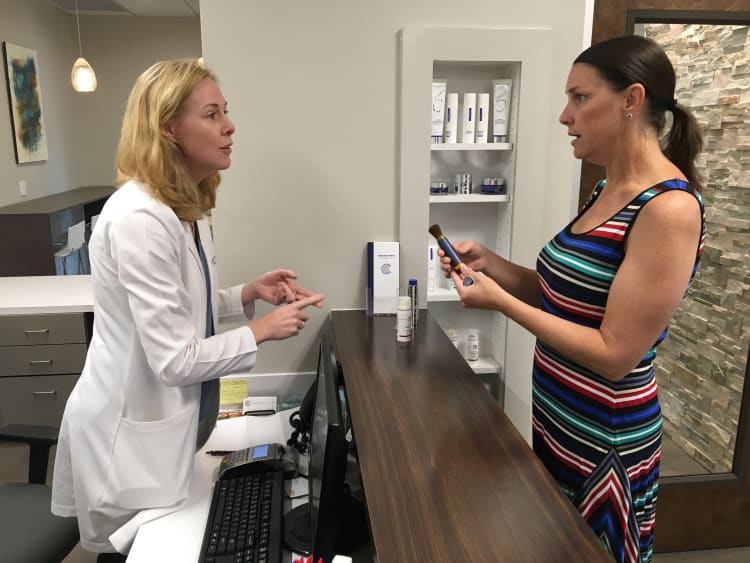 Why skin cancer screening matters
Once in the exam room, McKee quickly pointed out something suspicious on her scalp to Dr. Stewart. "And, sure enough, it was basal cell carcinoma," said McKee, who was shocked to learn she had two other suspicious spots on her body – one on her chest and another on an ankle. "I have always been very diligent about using sunblock, but that was my 'Aha!' moment." 
Because her oldest son plays travel ball, McKee – who had three low-risk legions surgically removed – often spends her weekends around sunbaked baseball diamonds that offer little-to-no shade. "I'm obsessed with sunscreen. My boys have a meltdown every time I put it on them, but when they complain, I remind them of the scar on my chest and why I'm doing it," she said.
McKee's brush with skin cancer convinced her husband, Brett, to get his skin examined. "Dr. Stewart removed two of his moles that looked suspicious," said McKee. "She's very thorough."
---
If you have questions about a suspicious spot on your skin, talk to your doctor about what to do next. To find the right primary care doctor for you, fill out the appointment request form or call 904.202.4YOU. 
This story was originally published in June 2017.