An act beyond words
A caregiver's intuition leads to diagnosis.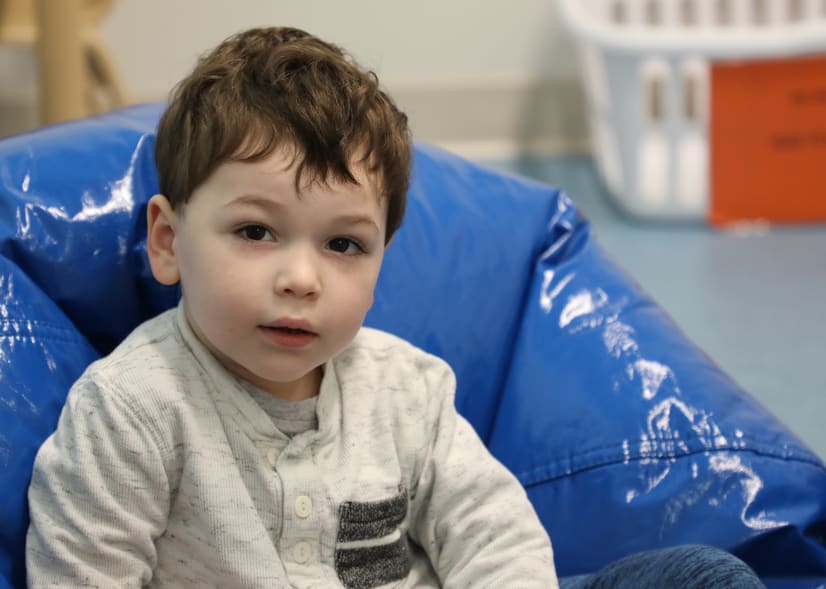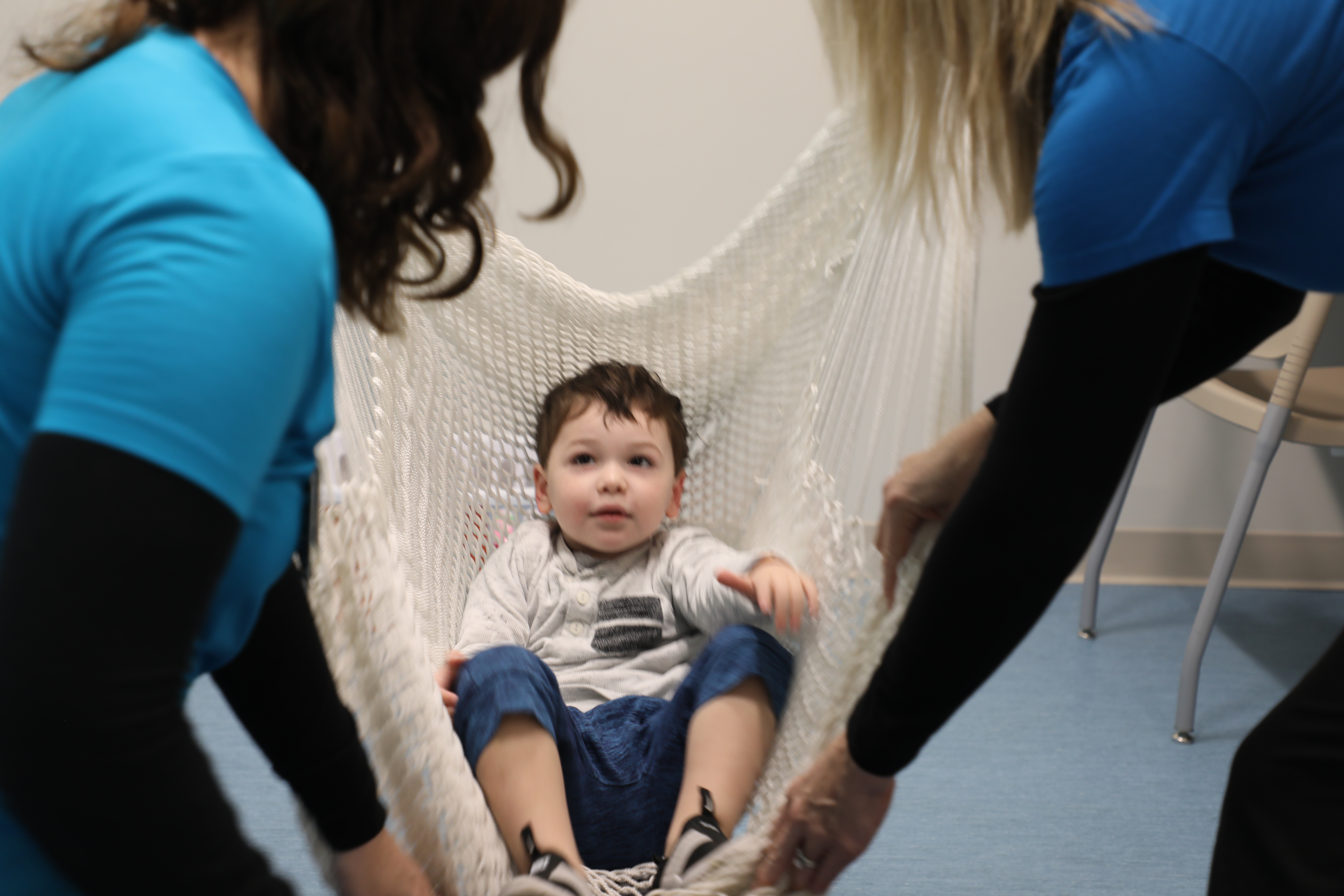 Three-year-old Noah loves the feeling of swinging, and his parents, Marissa and Mike Sullivan, love to watch him go. Each back-and-forth motion is more than a thrill; it shows how much progress Noah, who has autism spectrum disorder (ASD), has made since he started regular appointments with Wolfson Children's Rehabilitation. Just a few months ago, Noah hated the swing, which is regularly incorporated into his sessions to stimulate different senses.
Without words
The Sullivans first brought Noah to Wolfson Children's Rehabilitation at Baptist Medical Center Beaches because he hadn't developed verbal communication skills.
"He would reach physical milestones, but the words just weren't coming," Marissa Sullivan said.
Noah's care team at the clinic recommended he start the Early Autism Intervention Program at Wolfson Children's Autism and Neurodevelopment Center, which he began in September 2019. The program focuses on children under 5 years old who have been diagnosed with an autism spectrum disorder or who have signs and symptoms of autism. The multidisciplinary care team is comprised of occupational and speech-language pathologists, and applied behavior analysts to address all aspects of each child's condition.
Lauren Papke, CCC-SLP, Noah's speech-language pathologist and the Early Autism Intervention Program lead, explained why early intervention in ASD is so important. "The brain is considered to be most plastic up until the age of 4, so you can make the most change in those early years," she said. "When Noah first came in, he was having a hard time participating in play-based activities. Typically, a child would be able to come in and play with a variety of toys and pay attention to his or her parents and the therapists, whereas Noah would kind of pace around the room and he had very little focus on toys or people."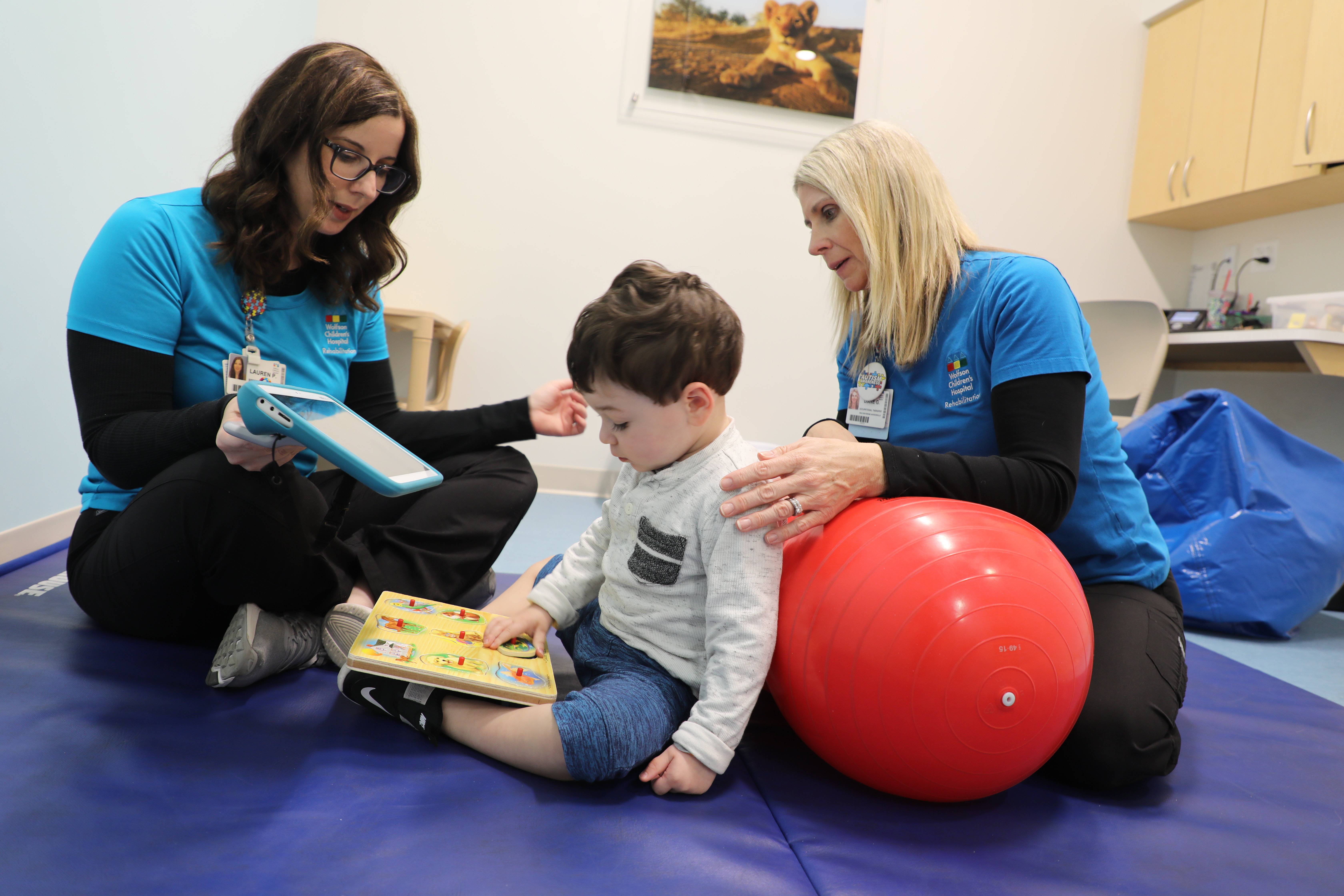 The surprise appointment
Since Noah is nonverbal, he communicates primarily by leading people to what he wants them to see or do. He also is what Papke calls "routine-based," meaning if things don't happen in the order he expects, it can trigger a meltdown. That's why one Monday morning, when Noah and his parents arrived at the wrong time for an appointment, Papke made an effort to see them anyway.
"Noah's mom was very apologetic," Papke said. "She said 'I'm sorry but we're not getting any sleep because he keeps wetting the bed at night.' So I asked whether that was a new concern, and Marissa said although he still wet the bed occasionally, he had soaked through his sheets three times the previous night."
"We just really believed it was a symptom of him getting older in combination with us not being able to fully tackle potty training," Mrs. Sullivan said. "We didn't think there was much else to it."
But Papke thought something else might be wrong.
"When children are nonverbal, they can't tell us when something is going on with them," she explained. "As providers for this population, we're used to having to think deeply about how a child's nonverbal behaviors might be trying to tell us something. We know that being thirsty and frequent bedwetting could be symptoms of type 1 diabetes."
Another diagnosis
Papke recommended the Sullivans take Noah to the pediatrician for a blood sugar test. After the test, the pediatrician urged them to go home, pack a bag and head straight to the Wolfson Children's Emergency Center downtown. There, Noah was officially diagnosed with type 1 diabetes.
"I can't tell you the anxiety Mike and I felt as we were walking into the ER," Mrs. Sullivan said. "And I'm telling you, every single person – from the wonderful woman who checked us in to every nurse or doctor that I stopped to make sure they knew Noah was autistic – seemed as though they had been hand-picked to work at Wolfson Children's because they were so wonderful. And this all started because Lauren cared enough to try to find an answer."
Noah was admitted to the hospital for three days so pediatric endocrinologists and hospitalists could monitor his blood sugars and his parents could go through diabetes education to prepare them to care for their son.
"Everyone was fantastic," Mrs. Sullivan said. "They didn't have to be. No one was watching them, but they were absolutely fantastic."
Appreciation beyond words
The Sullivans are adjusting to their new normal, continuing to bring Noah to Wolfson Children's Autism and Neurodevelopment Center twice a week while also treating his diabetes at home. For Papke, the critical thinking that compelled her to urge the Sullivans to get Noah tested is part of the job.
"When we hear something that sounds out of the ordinary, we want to make sure we're covering all the bases and checking everything," she said.
But for Mike and Marissa Sullivan, Papke's simple act left them speechless.
"It's one of those unbelievable experiences where if things hadn't fallen into place the way they did, who knows what could have happened," Marissa said.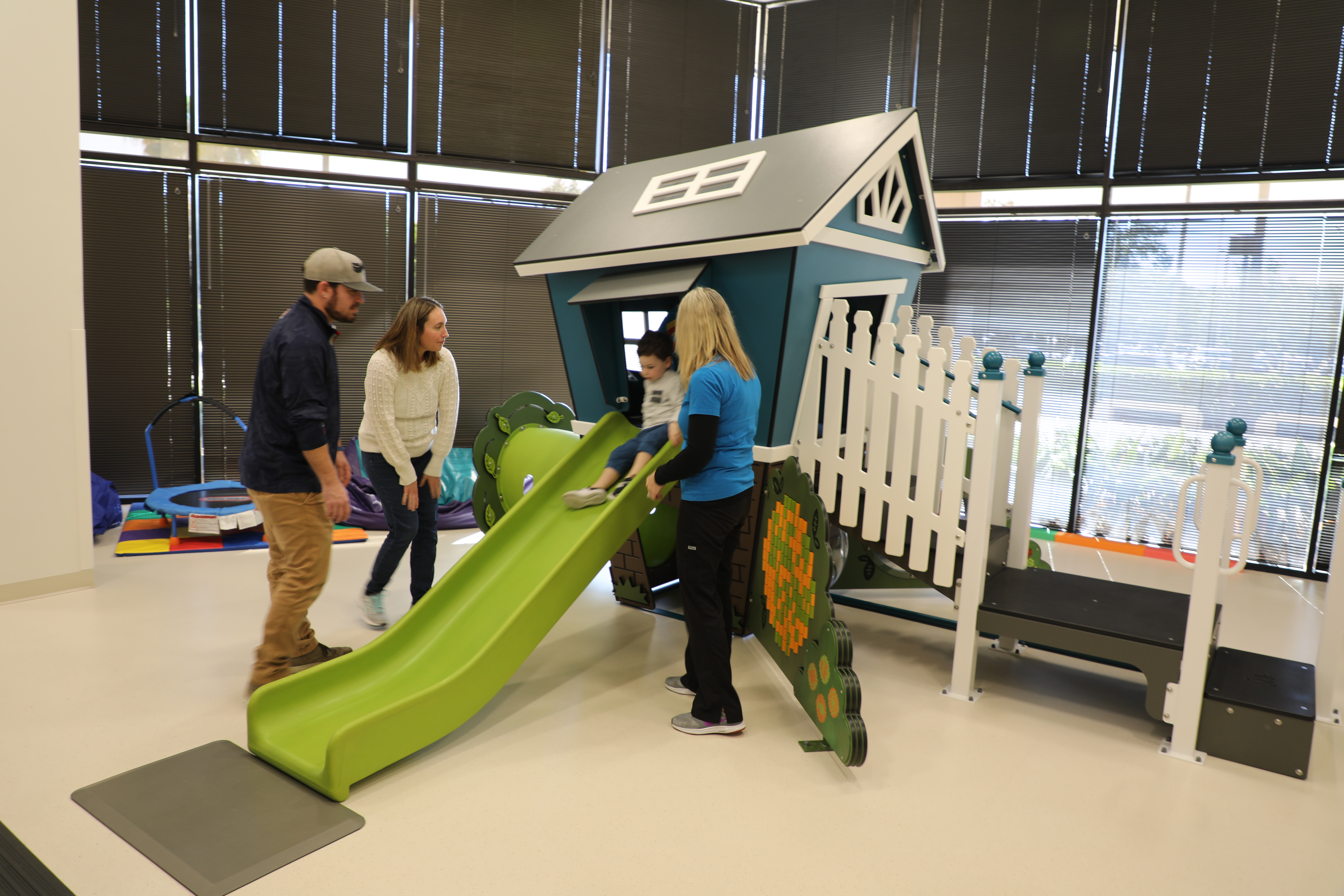 The Early Autism Intervention Program at Wolfson Children's Autism and Neurodevelopment Center treats children ages 18 months to 4 years who have or are at risk for a neurodevelopmental disorder such as autism spectrum disorder, a social communication disorder or other developmental delays. To learn more about the program, call 904.202.1884.