Cardiac gender gap
Men and women have different heart attack symptoms.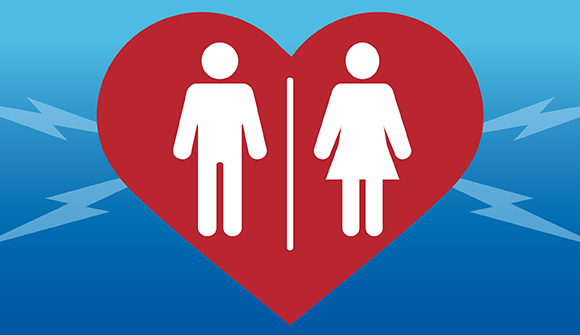 Heart attacks are more common and often strike earlier in men, but according to researchers, women are more likely to die from the condition. One reason is that women often experience a combination of less-recognized symptoms, which they may attribute to something non-life-threatening.
In addition, women having heart attacks wait more than 30% longer than men to seek treatment, studies show.
"Many women are focused on the daily aspects of their busy lives, which can include caring for children, a spouse or relatives, and tend to minimize their own symptoms," said Andre Macedo Dias, MD, a, cardiologist with Baptist Heart Specialists. "It is very important not to disregard those symptoms and to seek medical attention. This is especially important in women who have risk factors or a strong family history of cardiovascular disease."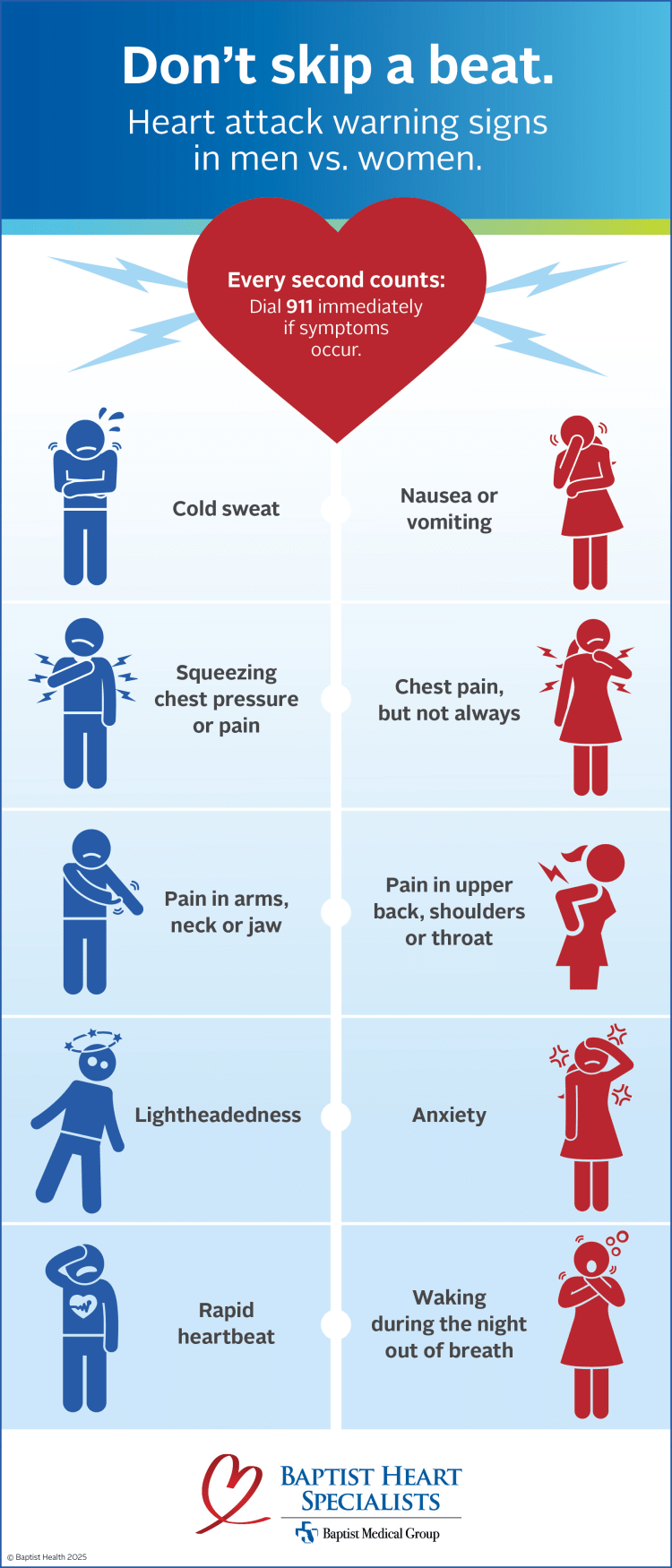 If you experience any of these warnings signs, dial 911 immediately, try to stay calm and take deep breaths while you wait for first responders to arrive. Baptist Heart Specialists is committed to advanced, leading-edge prevention, diagnosis and treatment for heart and vascular conditions at every stage of life. To schedule an appointment with a heart specialist near you, visit baptistjax.com/heart.