Recharge your batteries
Take a self-care holiday, Ferris Bueller-style.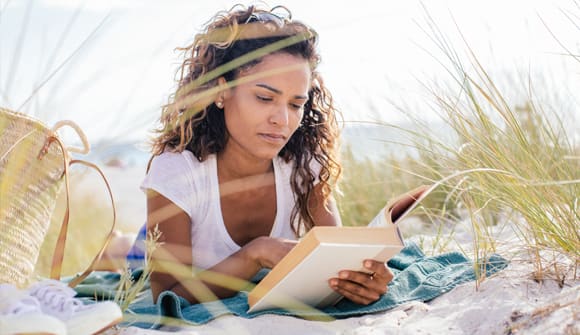 In the 1986 teen comedy "Ferris Bueller's Day Off," a high school senior feigns an illness in order to evade a social studies test.
He talks his best friend into skipping school, too, and together they commandeer a vintage sports car for a day-long joy ride through the streets of Chicago.
"Life moves pretty fast. If you don't stop and look around once in a while, you'll miss it," Bueller says as the film credits roll.
He's right. We all need a self-care day every once in a while to recharge our batteries.
Self-care is a mindset we bring to bear against stress, unhappiness, illness, depression, anxiety and other negative emotions. Self-care is not self-indulgence. And it doesn't mean me first, either.
Patients often tell me, "I don't have time to take care of myself because I'm too busy and have to take care of others." But can we really afford not to? When we don't practice self-care, we risk mental, emotional and physical burnout, which can to lead to an inability to do our best work.
When is the last time you used some of your vacation time for this purpose? If you can't remember, then it's been too long.
Spending a quiet day at home or heading to the beach are perfect ways to relax and recharge.
Other self-care ideas
Go for a walk in the park or the woods
Read a book or browse your public library.
Go to the movies.
Go shopping.
Tackle that house project you've been putting off.
Take time to catch up with a friend.
There is no right or wrong idea. Taking time off never fails to rejuvenate the soul. Think about using some of your hard-earned vacation time for some quality "me time" during the work week. If it's not possible, build in some personal time during your regularly scheduled days off.
Taking a self-care day may be one of the smartest things you can do in your career.
Our guest columnist is Stephanie Mullis, MEd, a licensed mental health counselor with Baptist Behavioral Health.