Y Healthy Living Center Riverside
Y Healthy Living Center Riverside Main Content
This state-of-the-art facility embraces healthy living in its Luther and Blanche Coggin Healthy Living Center. This Y Healthy Living Center came to life thanks to a unique partnership between Baptist Health, Brooks Rehabilitation and Florida Blue. It offers a comprehensive range of programs to address health concerns of youth and adults.
Offered at this Center
Wellness coaching

Baptist Health classes and events

Support groups

Health talks

Baseline health screening
Request a Free Health Screening
Register for a free baseline health screening and Personal Health Survey to help you know your numbers and improve your health. The screening includes:
Blood Pressure
Body Composition
Glucose, Cholesterol and Triglycerides
Consultation with a wellness coach
Request a Free Health Screening
Y Healthy Living Center Riverside Additional Content Section 1
What is health coaching?
Health coaching is a partnership. Throughout the partnership, your health coach will be a supportive mentor, motivating you to make positive health choices that will impact your overall wellbeing intended to help you move from where you are to where you want to be.
Get Started with a Baptist Health Coach
---
Medical Oversight and Management
 
Aristides Sastre, MD, provides medical leadership for the Y Healthy Living Centers. He specializes in family medicine and believes empowering patients with information that they can apply to their everyday lives is at the foundation of good health.
Baptist Primary Care

Family Physician
Meet your wellness coaches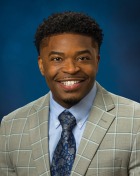 Devontae Durham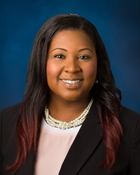 Cortney Surrency
Y Healthy Living Center Riverside Additional Content Section 2
Classes & Events
Our in-person health & wellness programming may be limited at this time, but our expert and physician talks are being conducted virtually.
 
Here are some ways to connect with Healthy Living Centers so you don't miss out:
Current Events
Safe Sitter
Safe Sitter Class Safe Sitter® prepares students in grades 6-8 to be safe when they're home alone, watching younger siblings, or babysittin
Healing Touch in Riverside
Healing Touch is an energy therapy in which practitioners consciously use their hands in a heart-centered and intentional way.
New Parents Bundle
New Parents Bundle Your little bundle of joy is coming and there is never enough time! So, we combined three of our parenting classes, Brea
Baby Care Basics
This in person class will teach new parents the essential skills needed for your newborn during the first three months after birth.
Y Healthy Living Center Riverside Additional Content Section 3