Structural Heart Program Main Content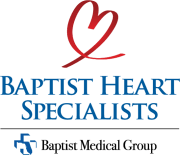 Appointments Available
Call our Structural Heart Scheduler. One number for easy scheduling.
The Structural Heart Program provides diagnosis and innovative treatment options for heart valve conditions and other vital structural issues of the heart. At the forefront of innovation, we are Northeast Florida's leader in quality, outcomes and cutting-edge research with:
A multidisciplinary team of interventional cardiologists and cardiothoracic surgeons with over 60 years combined experience
Over 1,000 procedures performed
Multiple clinical trials for new devices and procedures to help patients extend and improve the quality of their lives
Advanced multimodality imaging technology and state-of-the-art hybrid operating suites
An annual symposium providing education on technologies and innovations in cardiovascular care to physicians and providers from all over the country
Physicians who teach at international educational conferences and proctor other health systems in leading technology and procedures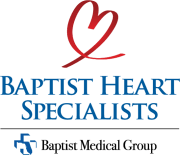 Appointments Available
Call our Structural Heart Scheduler. One number for easy scheduling.
Content Section 1
An Innovative Structural Heart Program
The Structural Heart Program at Baptist Health is one of the top programs in the country with higher volumes of treatment and better outcomes than national medians. Dr. Satpathy's team was the first to use the "magic stitch," a minimally invasive technique that allows patients to recover, walk, and be discharged sooner and with fewer complications.
Innovation like this has been at the core of our program since it started in 2016. Learn more about structural heart conditions, treatments and research here:
Innovative Treatments - MitraClip®
Minimally invasive procedures such as the MitraClip® are available at Baptist's Valve Clinic.
Baptist Health first in southeast U.S. to implant new device for treating people with atrial fibrillation
Baptist Heart Specialists lead the way with first use in region following FDA approval.
The device, Amplatzer™ Amulet™ Left Atrial Appendage Occluder, is designed to treat patients with Afib (irregular heartbeats) who are unable to tolerate blood thinners to reduce risk of stroke.
Read More about this Innovation
Content Section 2
Structural Heart Team
Because structural heart patients and procedures are complex, experience and expertise is crucial to ensuring optimal patient outcomes. Our nationally recognized team uses a multidisciplinary approach to diagnosis and treatment planning through our Valve Clinic. Patients benefit from this personalized, coordinated care as well as our comprehensive range of medical and surgical treatment options.
Related Articles, Locations, or Other Information
Patient Stories and Education
Here you'll find patient success stories and news about innovative procedures being performed by the structural heart team.
Baptist Heart Specialists lead the way with first use in region following FDA approval.

Baptist Heart Specialists take patient from 'on the way out' to 'on the mend.'

Learn how Baptist Heart Specialists' is once again leading the way in minimally invasive, high-risk heart valve repair.