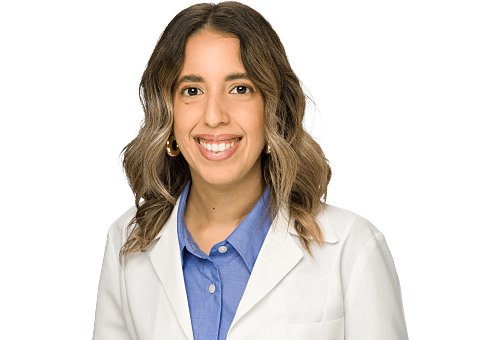 Zulmarie Rodriguez Rijos, MD
Infectious Disease Specialist
Zulmarie Rodriguez Rijos, MD Office and Other Patient Information
Zulmarie Rodriguez Rijos, MD Biography and Info
Dr. Rodriguez Rijos has always possessed an unwavering passion for taking care of others. Since her early years, she exhibited a deep empathy and innate sense of responsibility towards those in need. Growing up, she witnessed the remarkable impact that healthcare providers had on the lives of individuals and communities. This ignited her curiosity and propelled her towards a career in medicine. Driven by her genuine desire to make a positive difference, she ventured into the medical subspecialty of infectious disease with a steadfast commitment to provide exceptional care and improve the well-being of her patients. Her areas of expertise include:
Acute and Chronic Infections
Acute and Chronic Infections
Acute and Chronic Infections
Cardiovascular Infections
Outpatient IV Antimicrobial Therapy
About Me
Having made the courageous decision to move from Puerto Rico, I embarked on a new chapter of my life filled with exciting opportunities and personal growth. While most of my family is back home, I find myself spending time here in Florida with incredible friends I have made and my twin sister who lives near me. One of our favorite activities is cooking together, where we bond over delicious meals and pass down cherished family recipes. We also enjoy traveling together. As we embark on our journeys, we love trying new foods, which has become one of our favorite aspects of traveling.
One of the most fulfilling aspects of my medical profession is engaging in meaningful conversations with my patients. I genuinely enjoy getting to know them and building a foundation of trust and encouragement. Through open and compassionate dialogue, I strive to create a safe and comfortable environment where patients feel heard and understood. By actively listening to their concerns, fears, and aspirations, I can tailor my approach to meet their individual needs. Having lived in different parts of the world with diverse cultural backgrounds, I have developed a perspective that aids in understanding my patients. This awareness allows me to provide care that is not only medically sound but also culturally sensitive and respectful. Ultimately, this enables me to deliver personalized care that meets their specific needs and empowers them to actively participate in their healthcare journey.
Specialties
Infectious Diseases
Internal Medicine
Boards
American Board of Internal Medicine (Internal Medicine)
Languages
Hospital Affiliation
Baptist Medical Center Jacksonville
Baptist Medical Center South
Baptist Medical Center Nassau
Baptist Clay Medical Campus
Baptist Medical Center Beaches
Legal Practice Name
Ages Treated
Zulmarie Rodriguez Rijos, MD Additional Information
Education & Training
Doctor of Medicine - ECGMG

ECFMG (Educational Commission for Foreign Medical Graduates) - Jacksonville , FL

2017

Doctor of Medicine - Medical School

University of Medicine and Health sciences - New York , NY

2012 – 2017

Residency

University of Puerto Rico - San Juan , PR

2018 – 2021

Fellowship

University of Florida - Gainesville , FL

2021 – 2023
Frequently Asked Questions