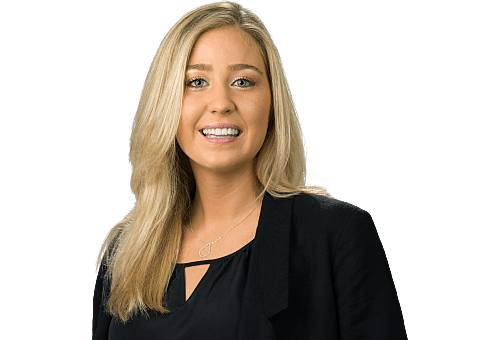 Emily Durik, LMHC
Licensed Mental Health Counselor
Emily Durik, LMHC Office and Other Patient Information
Emily Durik, LMHC Biography and Info
Emily Durik, LMHC, is Licensed Mental Health Counselor. She enjoys group therapy, individual therapy, and couples counseling. She is both comfortable and effective working with a broad assortment of patients, from those seeking enrichment and wellness to those in significant emotional distress. Her areas of expertise include:
Addictions/Substance Abuse
About Me
I have lived in Jacksonville all my life and truly enjoy this city. My husband and I enjoy exploring the city through jet skiing, riding our motorcycle, and spending time with family/friends.
My philosophy of care is helping adults regain happiness and peace. I like to cultivate an environment of trust, warmth and caring in a confidential and non- judgmental setting. I help patients improve their life circumstances and lead a more fulfilling, balanced life. Both my therapeutic practice and my life are a reflection of my belief in the value of fun, health, and faith.
I strive to individualize treatment to meet the needs of everyone, as no two people experience their issues the same way. I believe in providing individualized care using a collaborative process of therapy.
Specialties
Licensed Mental Health Professional
Languages
Ages Treated
Emily Durik, LMHC Additional Information
Education & Training
Master of Health Science

University of North Florida - Jacksonville , FL

Bachelor of Arts

University of North Florida - Jacksonville , FL