Can you reduce your risk of dementia?
A brain-healthy lifestyle can help, and it's not that hard to follow.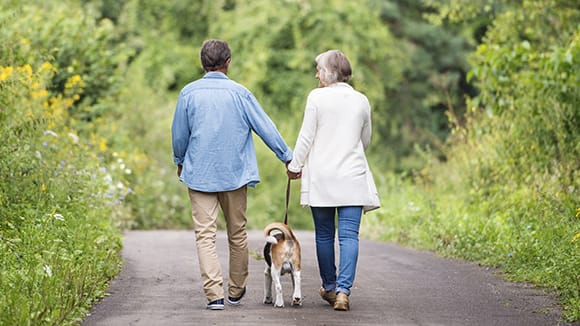 Eat healthy. Exercise. Socialize. These three activities may reduce your risk of dementia by keeping your brain and your heart happy and healthy.
"By living a brain-healthy lifestyle, you may be able to reduce your risk of dementia," said Lynda Gridley, a speech-language pathologist who provides cognitive therapy at the Baptist AgeWell Center for Health.
There are some risk factors for dementia you can't change. According to the Alzheimer's Society, people over the age of 65 have a higher risk than younger individuals. Other risk factors include family history and ethnicity.
Here are some tips from the Alzheimer's Society that may help reduce your risk:
Exercise. What's good for your heart is good for your brain. Being active, even if it's a brisk walk on a regular basis, can lower your blood pressure and improve your cholesterol.
Eat healthy. Maintain a "MIND diet." It's a fusion of the Mediterranean and the DASH (Dietary Approaches to Stop Hypertension) diets, emphasizing vegetables, fruits, nuts, fish, olive oil and a glass of red wine a day. You can find a variety of recipes and tips online.
Be social. Interacting with others by organizing or attending social activities or meetings is good for your brain and your heart. For instance, try to have set meeting times with friends every week or join a community group.
Challenge yourself. Go to the library, learn a new language, go on adventures and cross items off your "bucket list." Learning and seeing new things can improve memory, attention span, and reasoning skills.
Have a sense of purpose. Take care of a pet, do volunteer work, and find things you love to do on a daily basis.
To learn more about assessing your memory health and determining your risk factors for dementia, call Baptist AgeWell at 904.202.4AGE (4243).