JUUL e-cigarettes at school
A new type of e-cigarette called JUUL has educators and parents concerned. Here's what you should know.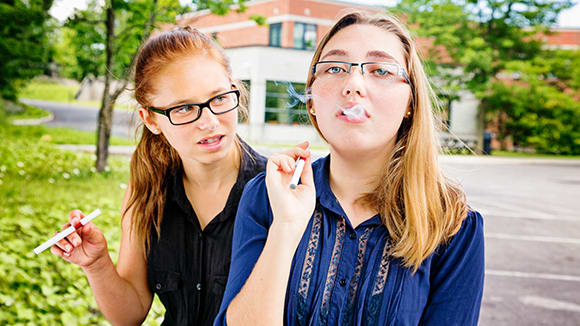 According to a 2016 report by the National Institute on Drug Abuse (NIDA), 9.5 percent of students in 8th grade use e-cigarettes. That number increases to 16.2 percent by grade 12, with seven in 10 students in this age group being exposed to e-cigarette ads from manufacturers. It's no wonder e-cig use is higher among underage high school students than adults.
One brand of e-cigarette is especially difficult for teachers and parents to spot — the JUUL, which looks like a flash drive and even charges using a USB port. The JUUL was released in 2015, and today it accounts for more than half of all e-cig sales in the U.S.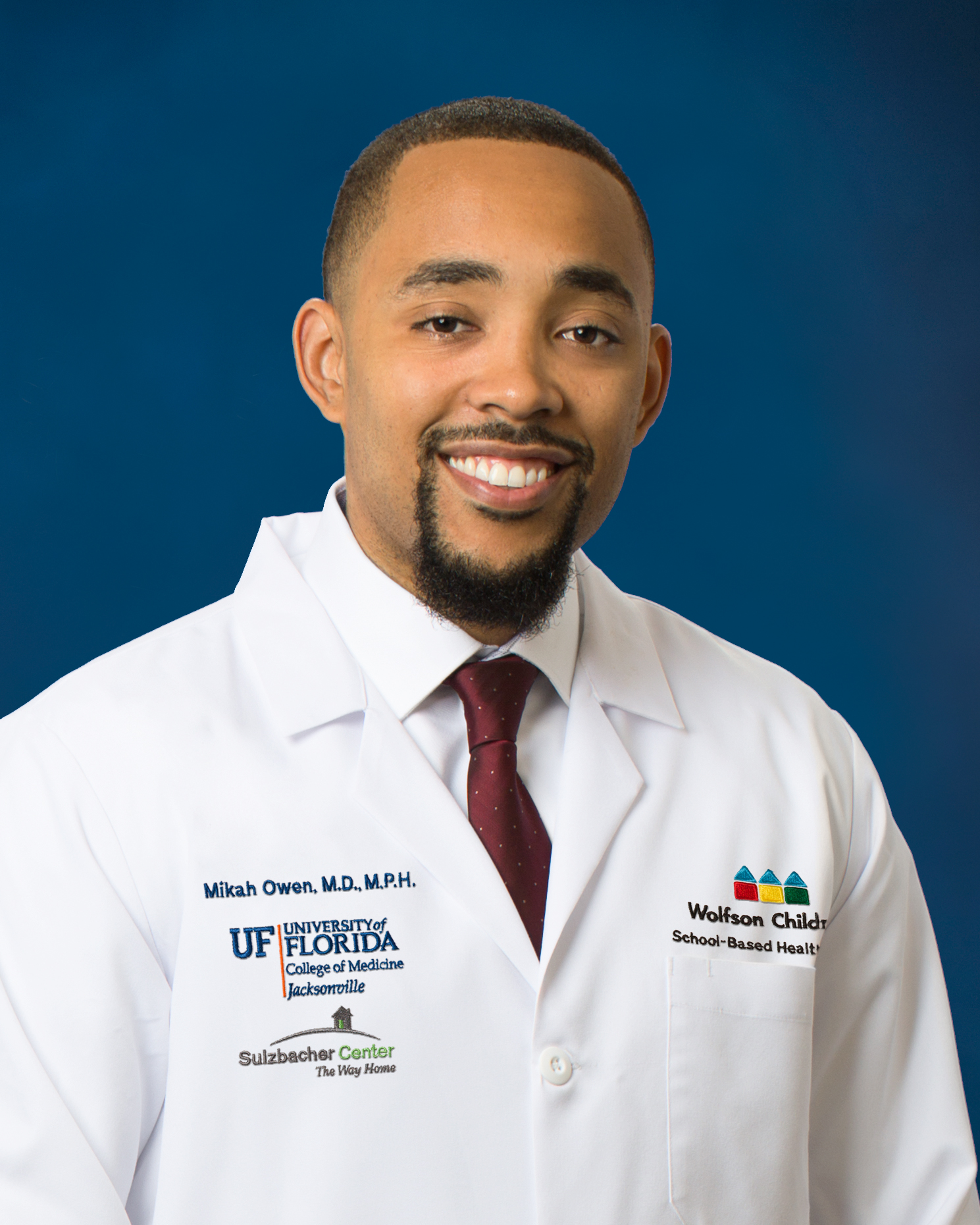 "One reason is because it's discrete," said UF College of Medicine – Jacksonville pediatrician Mikah Owen, MD, MPH, medical director of Wolfson Children's School-Based Health Centers located on the Jean Ribault Senior High School campus. "Because of how the JUUL looks, it can be difficult to get caught. And having one can be a status symbol; to young people, JUULs may make you seem cool. There is also evidence of e-cigarettes being marketed towards kids and young adults in a way that traditional tobacco products are prohibited from. Specifically, the flavoring is more geared toward kids."
Flavors like mango, cool cucumber and fruit medley are all available on the market. These flavors disguise some of the same dangerous chemicals hiding in traditional cigarettes. The Centers for Disease Control and Prevention (CDC) says that while e-cigarette aerosol contains fewer harmful chemicals than traditional cigarettes, it's still full of nicotine, heavy metals and carcinogenic (cancer-causing) agents. Certain e-cigarettes have even been known to explode while charging, and the liquid used for vaping can be toxic.
More e-cig dangers
"A typical cigarette contains between 10 and 30 milligrams of nicotine," explained Dr. Owen. "An e-cigarette cartridge can contain between zero and 36 milligrams. The solution can be lethal to the wrong person — if it's ingested by a young child, it could cause a nicotine overdose. There has been at least one reported death after a child consumed the e-liquid."
With that much nicotine in the hands of a teenager, addiction is a serious risk associated with vaping. Nicotine exposure during adolescence not only causes addiction but can damage the brain, which continues developing until age 25.
"We don't have a ton of studies on this yet, but it seems the effects of vaping would have more of an impact on the developing teen brain than an adult brain," said Dr. Owen. "We don't know the exact implications of vaping as a teenager yet, but I think we will in the near future."
In the NIDA report, a survey found that 66 percent of teens who vape believed their e-cig only contained flavoring, and 13.7 percent didn't know what was in them at all. Only 13.2 percent of teen users were aware of the nicotine content.
"There's a lot of misinformation out there," explained Dr. Owen. "People tend to think they're not tobacco products, but they do contain nicotine so they are addictive. They're not as easily regulated as traditional cigarettes because there are so many brands and concentrations."
Legislation proposed
The Food and Drug Administration does not currently regulate e-cigarettes, so manufacturers are not required to report what's in them. In recent months, lawmakers from across the U.S. have called on the FDA to ban e-cigarette flavors that appeal to youngsters. Many also want JUUL and lookalike products to stop online sales, and ensure their products are not sold or marketing to underage users.
While legislation takes time, parents can begin educating their children today. The Surgeon General's website recommends setting a positive example by being tobacco-free. Parents can start a conversation about vaping by asking their teen what they think about e-cigarettes, or if they know anyone who uses e-cigs. Once Mom or Dad creates an open dialogue, they will have a better chance at hearing honest feedback from their son or daughter and talking about the risks of vaping.
Know the Risks: E-cigarettes & Young People: e-cigarettes.surgeongeneral.gov