Heart of a Maverick
One Daytona-area mother won't let distance keep her son from quality heart care.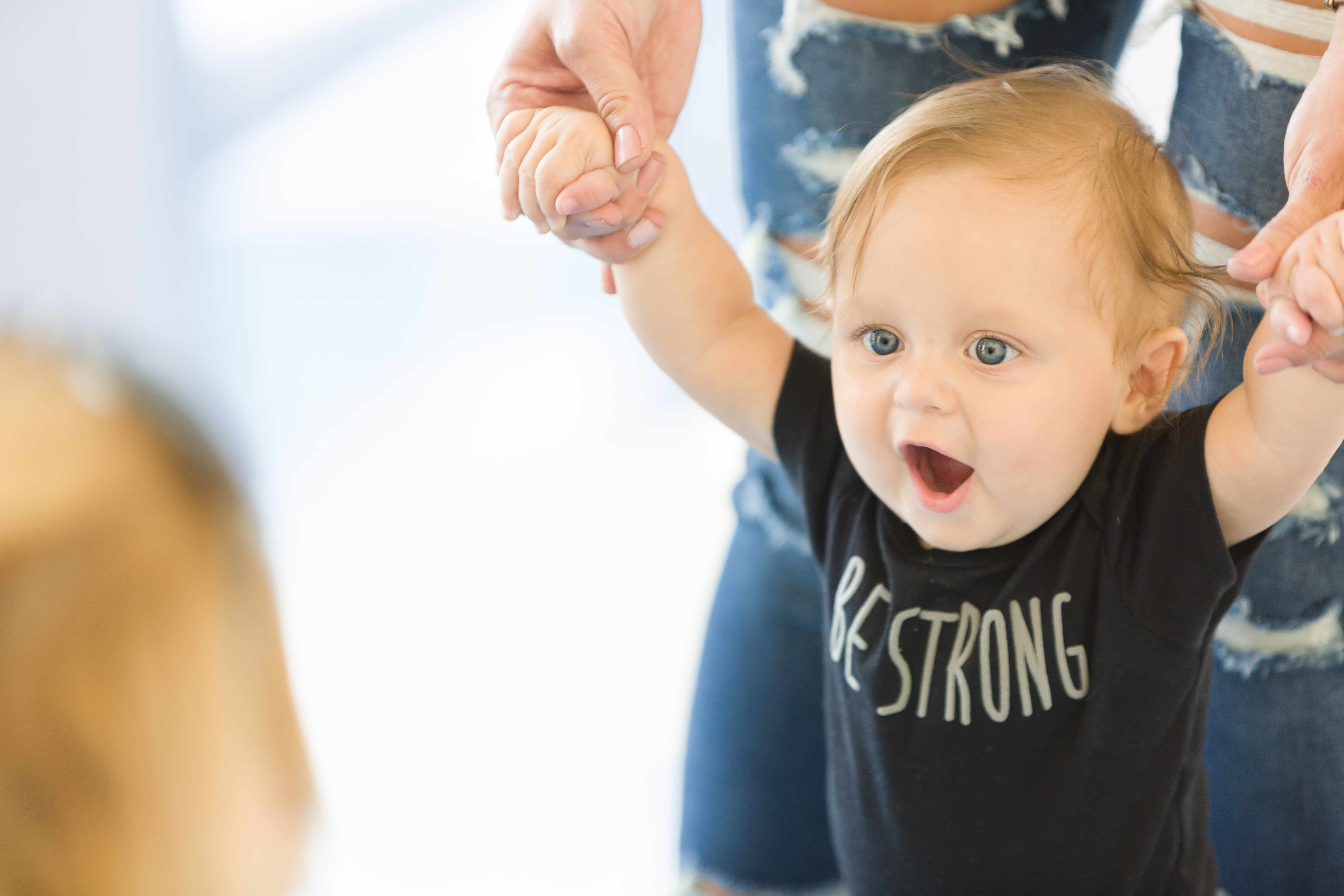 Parents will go to great lengths for their children, even traveling long distances to make sure they get the very best care. For Joyce Copeland, that means making the nearly two-hour drive from her home in Edgewater, south of Daytona Beach, to Jacksonville to get her baby boy life-saving treatment.
At 7 months old, Copeland's son, Maverick, has already been through something most adults will never experience: heart surgery.
"I knew I had the choice to go to another children's hospital, but I just felt really comfortable at Wolfson Children's Hospital," Copeland said.
Copeland's pregnancy was a whirlwind from the 20-week mark. She was initially told something might be wrong with Maverick's kidney, but a follow-up appointment weeks later revealed something also was wrong with Maverick's heart.
She was referred to see specialists with Regional Obstetric Consultants (ROC), who work with Baptist Health and Wolfson Children's Hospital for high-risk pregnancies. The diagnosis: a congenital heart defect known as tetralogy of Fallot.
Tetralogy of Fallot is a condition made up of four defects of the heart and its blood vessels.
"When the doctor told me there was a heart defect and Maverick would need heart surgery, I just started crying," Copeland said. "I didn't know what to think or why that was happening."
Copeland made the decision to continue receiving her prenatal care in Jacksonville. After she delivered at Baptist Medical Center Jacksonville, Maverick spent a week being monitored in the Wolfson Children's high-level Neonatal ICU. The two would be back just over a month later, this time for open-heart surgery.
Michael Shillingford, MD, chief of Pediatric Cardiothoracic Surgery at Wolfson Children's Hospital, performed the surgery.
"In Maverick's particular set of circumstances, there was a hole between the right and left ventricle," said Dr. Shillingford. "Because these kids often times can't get enough blood flow to the lungs, they are born cyanotic, or blue."
Following surgery, Maverick spent three weeks in the Cardiovascular ICU at Wolfson Children's Hospital. He continues to be followed by a team of pediatric cardiologists with the UF College of Medicine – Jacksonville, who practice at Wolfson Children's main location and at the Wolfson Children's Specialty Center inside Easter Seals in Daytona Beach.
Daniela Neagu, MD, a pediatric cardiologist with the UF College of Medicine – Jacksonville, said that while Maverick's heart was temporarily fixed, he will require at least one additional heart surgery in the future to replace his pulmonary valve. Dr. Neagu added that Maverick's neurodevelopmental assessment is on target so far, and he is not showing any signs of motor delay.
"Maverick's mother has invested in him and she is very attentive to his needs," Dr. Neagu said. "She was eager to know everything about his heart defect and heart surgery so she could help me develop a plan."
Although Maverick will require life-long monitoring and future heart procedures, Joyce is grateful for the care Maverick received that has made every day possible.
"I don't think there are words to thank Wolfson Children's Hospital enough," she said. "Maverick is doing amazing! You would never know anything was wrong with him if you didn't see his scar."
Due to advancements in surgery and treatment of people with congenital heart defects, the population of adults living with these defects is growing.
"In a population of roughly one million people, there will be 1,000 with congenital heart disease of some form," Dr. Shillingford said."At any given point in time, you have the expertise of up to six different surgeons and the larger cardiology group to give advice and surgical input," Dr. Shillingford said. "And that makes the quality of care you can provide to a child, a family and a community more robust."
Wolfson Children's Hospital provides specialty care for children with heart conditions in Daytona Beach, Lake City, Tallahassee, Southeast Georgia and Fleming Island. For more information, call the C. Herman and Mary Virginia Terry Heart Institute at 904.202.8550.