Nurse who had weight-loss surgery has kept weight off
She counsels patients on pros and cons of life-altering procedure.
Johnny Woodhouse Published: 1/14/2019
Gastric bypass surgery is one of the most common types of bariatric surgery in the U.S., but it's not for everyone.
Bariatric surgery, or surgical procedures performed on the stomach and/or intestines to induce weight loss, has its risks and side effects. More importantly, long-term success depends on the patient's ability to make permanent lifestyle changes.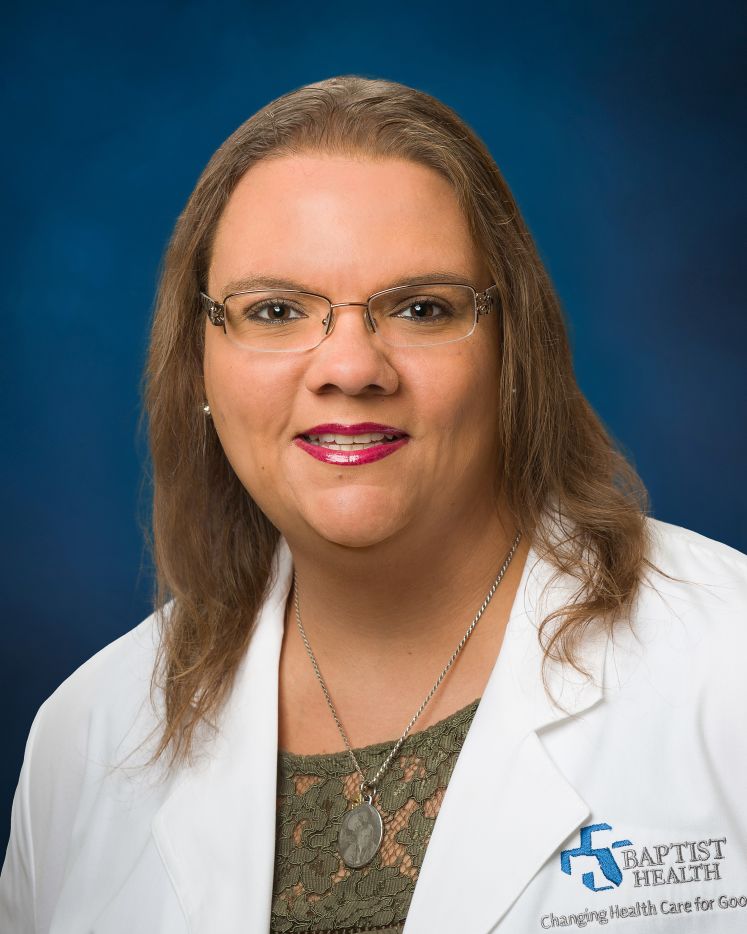 "You can't wake up one morning and say, 'I want bariatric surgery.' It doesn't work like that. You have to decide if you can alter your lifestyle," said Michelle Pendleton, ARNP, a nurse practitioner with Baptist Primary Care in St. Marys, Ga., who specializes in women's health, pediatrics, obesity and bariatrics. "There are highs and lows. It's not a quick fix."
Pendleton should know. She had gastric bypass surgery five years ago while working as a hospital charge nurse. At the time, she was also diagnosed with polycystic ovary syndrome (PCOS), a hormonal disorder whose exact cause is unknown but when treated and combined with weight loss, reduces the risk of long-term conditions such as type 2 diabetes and heart disease.
"I was very overweight, my blood pressure was sky high and I was having chest pains," recalled the 39-year-old Pendleton. "I was too young for all of that. My primary doctor thought I would be a good candidate for bariatric surgery. He said it would probably fix the health problems I was having. But from day one, I was against it."
Life-altering procedure
A Jacksonville native, Pendleton said she was "always heavy" growing up. She had tried a slew of diets, losing anywhere between 30 and 50 pounds at a time, but always gaining the weight right back.
"I tried time and time again to lose weight. Everything from Weight Watchers® to medically supervised diets, until I finally decided to have gastric bypass surgery," she explained.
Gastric bypass surgery is a lot like what it sounds. A surgeon creates a small pouch by dividing the stomach and then connects the bottom end of the surgically divided small intestine to the newly created stomach pouch. The new rerouting of the food stream suppresses hunger.
Since her surgery in 2012, Pendleton has maintained a 120-pound weight loss. Her PCOS also went away. "But I have to pay attention to what I'm eating all the time," she added. "If I eat the wrong thing, I will get sick. There are consequences."
When patients in her family medicine practice inquire about bariatric surgery, Pendleton, who competes in running events like the Disney Princess 10K at Walt Disney World, gives them more than just her educated opinion. "I tell them it's a life-altering procedure," she said, "but it was a good decision for me."
The Baptist Center for Bariatrics offers the highest level of quality care through every step of your weight loss journey. For more information or to attend a live seminar, call 904.202.7546, or visit baptistjax.com/weightloss.
Close X