Getting ahead of common aging issues
Could a geriatrician be right for you?
Beth Stambaugh Published: February 05, 2019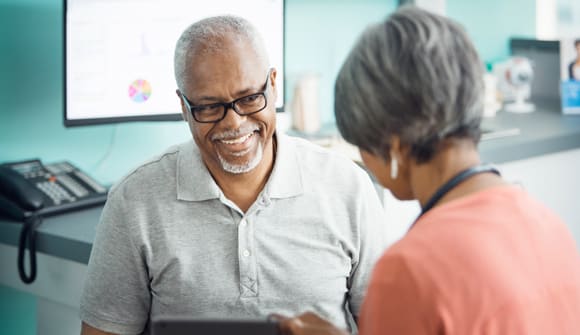 As a geriatrician, I am asked how my specialty differs from a regular primary care doctor. It's a great opportunity for me to explain how a geriatrician can help older adults enjoy life and stay healthy. Many health issues related to aging can be improved through a holistic approach that geriatricians are trained to provide.
A geriatrician is a family medicine or internal medicine physician who has completed an additional year of training in geriatrics, the medical specialty that focuses on caring for people 65 and above. We look at the patient's entire health picture and how it affects their ability to age well.
In addition to medical conditions, there are other factors that play a role in healthy aging, like social support, cognitive health, psychological issues, caregiver support, and many others. A geriatrician is trained to look at all of these factors and works in collaboration with other disciplines to provide a comprehensive care plan and network of support.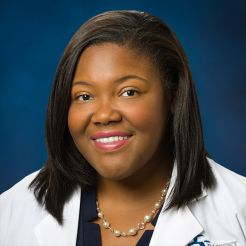 I first became interested in caring for older people in middle school when my grandmother had a rare neurological disorder. I saw the level of medical care she needed and the challenges my mother faced as her primary caregiver juggling a full-time job. I knew then that I wanted to help older adults in some way. I went on to volunteer in nursing homes and assisted living facilities – playing bingo or helping to serve meals. I was able to connect with patients on a personal level.
I started my medical career as a primary care doctor, seeing patients age 18 and up, but the majority was over 65. I could see that they needed more attention than the practice could provide. We didn't have the resources or the necessary time to spend with patients -- the average appointment time was about 15 minutes.
When I learned about Baptist's AgeWell Center for Senior Health, I realized that it provided all the components I had missed in primary care. AgeWell has the resources to provide comprehensive care for seniors under one umbrella. We spend 30 minutes or more with patients at each visit.
Along with providing primary care, our team includes social services, a dedicated pharmacist to address medication questions, a psychologist who understands the unique needs of seniors, and speech and physical therapists. And as part of the Baptist Health system, I can easily make referrals to specialists when needed.
Baptist Health opened its first AgeWell location on its Jacksonville campus in 2012. It was such a success that Baptist recently opened a second location at Baptist Medical Center Beaches, where more than half of the hospital's patients are 65 and over.
I love being a geriatrician in Jacksonville because I get to meet patients from all over the country. I get to hear their stories about what brought them to Florida. Many of our patients are well and active and want to optimize their health as they age.
Even if you're in good health and you're 65 or older, you may want to consider seeing a geriatrician. We are attuned to subtle health changes and can help you get ahead of common aging issues. You can get a baseline medical assessment without becoming an AgeWell patient. There are also other programs you can take advantage of at our downtown and beaches locations without becoming a patient, including bladder health and memory assessment.
Courtney Ross, MD, is a geriatrician at the AgeWell Center at Baptist Medical Center Beaches. AgeWell accepts Medicare and patients who qualify don't need a doctor's referral. To request an appointment, call 904.202.4243 or learn more at baptistjax.com/agewell.
Close X