A new chance at life
25-year-old endured 6 major surgeries in 3 years.
Johnny Woodhouse Published: December 13, 2019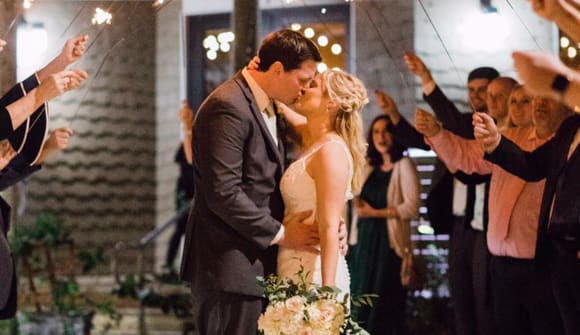 Jay Crofton was born with a bicuspid aortic valve, a congenital heart defect that affects about 2 percent of the U.S. population, but the former high school football player wasn't aware he had it until he was hospitalized for a heart infection when he was 21.
"The infection spread to my brain, causing me to spend a week in the hospital," recalled Crofton, now 25. "After I was discharged, I thought that was the end of my medical issues but about a week later I got a really bad headache."
Crofton had been complaining of headaches at work but nothing like the one he experienced on Nov. 8, 2015, at his North Jacksonville home.
"I was cleaning around the house that Sunday morning when I heard these blood-curdling screams coming from Jay's bedroom," said Crofton's mother, Suzy Brown. "The screams were so horrible that I called 911."
An ambulance rushed Crofton to the same hospital that treated his heart infection. Once the hospital determined that Crofton had suffered a ruptured aneurysm, a life-threatening type of stroke caused by his blood infection, they immediately transferred him to the Stroke & Cerebrovascular Center at Baptist Medical Center Jacksonville.
Four days later, Baptist Lyerly neurosurgeon Eric Sauvageau, MD, co-director of the Stroke & Cerebrovascular Center, performed an endovascular procedure on Crofton known as flow diversion where soft metal coils are placed in the ruptured aneurysm, followed by a device that covers the hole.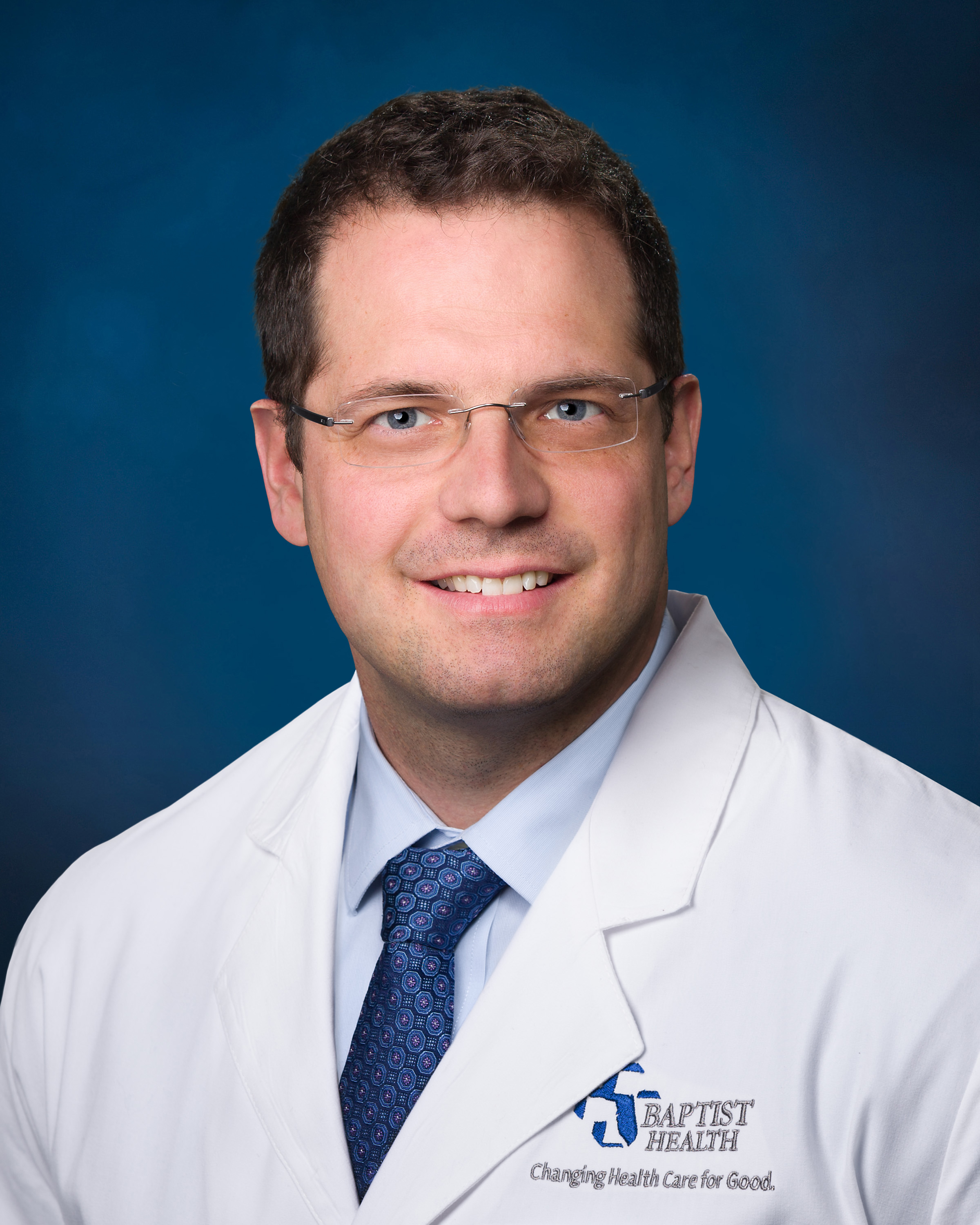 "When we first arrived at Baptist, Dr. Sauvgeau said there was a real possibility Jay wouldn't survive," Brown recalled. "I think he gave him something like a 10% chance of living."
A week later, after a second brain bleed left Crofton clinging to life, Dr. Sauvageau performed a second procedure to seal off the aneurysm.
51 days in the hospital
Brown remembers that touch-and-go night in November all too well. She was sleeping on a small couch in her son's intensive care unit room when all the alarms went off. In seconds, Crofton's bed was surrounded by about a dozen caregivers.
The day before, Crofton experienced brain vessel spasms, a complication following a ruptured aneurysm that can lead to further brain damage or even death.
Two weeks later, on Dec. 4, Crofton suffered a third brain bleed, necessitating yet another trip to the operating room.
"That's when things really started to go downhill," said Brown, who took a leave of absence from her job so she could be at her son's bedside, 24/7. "They actually brought a hospital chaplain in to sit with me that day.
"The only time I went home was to take a shower and put on some new clothes," added Brown. "I didn't see Jay start making any real progress until right around Christmas."
In all, Crofton spent 51 days in the Neuro ICU before being discharged to Brooks Rehabilitation for two weeks of inpatient rehab. He followed that up with daily rehab visits for the next four months.
Beating the odds
Multiple brain bleeds were not the least of his worries.
In September 2016, Crofton underwent surgery at Baptist Heart Hospital to replace his aortic valve. Six months later, he had brain surgery at Baptist Jacksonville for a Chiari malformation that was discovered during the course of his lengthy aneurysm treatment. Chiari malformation is a congenital (present at birth) condition in which brain tissue extends into the spinal canal, interfering with the normal flow of the cerebrospinal fluid that protects the brain and spinal cord.
"His Chiari malformation was causing a cyst to enlarge on his cervical spinal cord," said Dr. Sauvageau.
Finally, in October 2017, Crofton underwent surgery to drain the cyst and restore the normal flow of cerebrospinal fluid. The procedure required a seven-day hospital stay.
Two months later, Crofton met an aspiring nurse named Whitney at a lakeside church retreat. The couple dated for two years before tying the knot this past November at an outdoor ceremony on Amelia Island.
After enduring six surgeries in three years, Crofton went back to school to earn an associate's degree and is now studying to be a hospital radiologic technologist. He and Whitney recently took a trip to Universal Studios in Orlando to ride the rollercoasters.
Brown said her son is doing really well, considering all that he's been through. "The nurses at Baptist were absolutely wonderful. And Dr. Sauvageau is a miracle worker," she said.
Earlier this year, Crofton was awarded a blue ribbon by the Florida Society of Radiologic Technologists for a school project he did on brain aneurysms.
"A few years ago, I didn't even know what aneurysms were, but now I can tell you all about them," he said. "I have a few deficits, but nothing I can't live with. I've beaten all the odds so far."
Baptist Lyerly Neurosurgery offers more advanced treatment options for strokes, brain aneurysms and other cerebrovascular conditions than any other provider in the area. To request an appointment, call 904.388.6518.
Close X